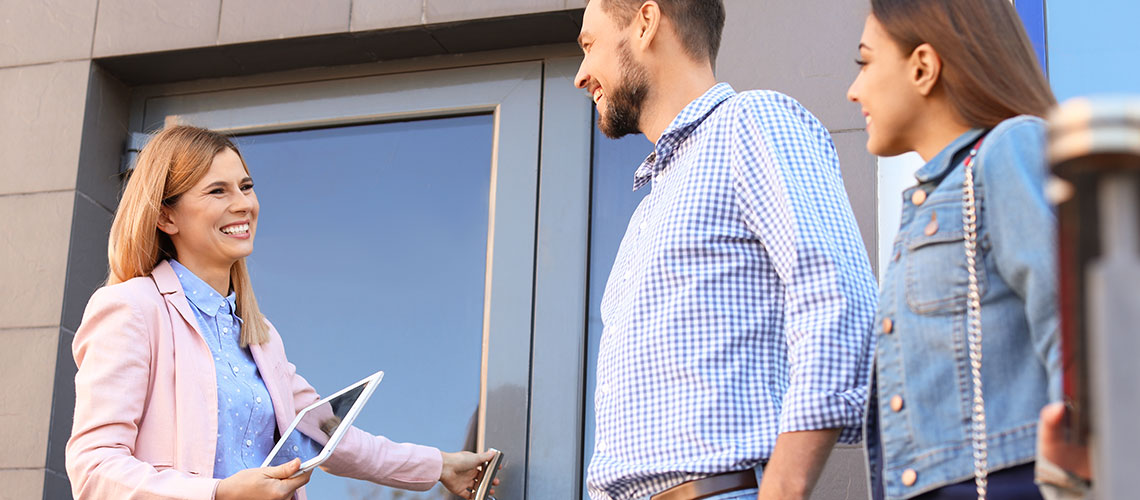 If you need help finding a home or selling your house, you might want to find a home buyer's agent to help you. A real estate agent can be your best friend when it comes to buying or selling property. These professionals have experience and insider knowledge of the market that you may not have access to.
A good real estate agent will not only help you find a great home at the right price, but they'll also make sure you don't get taken advantage of during the process. This article will introduce you to some best practices when choosing a home buyer's agent. Yakima has plenty of options so it's important to do your homework before signing on with anyone.
Read on to discover some proven tips for finding that perfect home buyer's agent in Yakima who'll work hard for you.
Be clear about what you want
Before you start your search for a real estate agent, make sure you know exactly what you want.
Are you buying or selling a home? What kind of property are you looking for? Will it be your primary residence or a second home? How much do you want to spend? In what condition would you like the home to be?
You'll want to be clear about what kind of property you'd like, how much you can spend and any other specifics, such as the number of bedrooms and bathrooms and whether you're open to a fixer-upper. If a home has a leaky roof and needs new windows, for example, would it still be worth your time?
When determining how much you can spend, do the math and apply for home loan pre-approval. This will give you a good idea of how much house you can afford.
It's important to be as clear as possible about what you want. This will make it easier to find an agent who'll be a good fit for your search.
Network and research
The best way to find a great real estate agent is to network with the people around you. If you know someone who has recently bought or sold a house, ask them who they worked with and how they felt about the experience.
Once you have a list of names, take the time to check out each real estate agent online. Make sure to look at both their sales and customer service histories.
You'll also want to know what their clients think of them and to get a sense of how they operate. Fortunately, the internet has made it easy to see how agents are rated by their past customers.
Pay attention to services included
When you're negotiating a price with an agent, they'll want money to cover their services. While the price you pay will depend on the type of real estate you're buying or selling, you can expect to spend between 3% and 6% of the total cost of the property. However, different agents charge different fees, so make sure you understand exactly what's included in the price.
Most agents will include things like house showings, contract reviews and negotiations. You'll probably also have to pay for insurance, escrow fees and other miscellaneous expenses.
Ask about agents' track records
When you've narrowed down your list of potential agents, interview each of them about their past experience. Ask if they've ever worked with a client with needs like yours before. If not, inquire how they would go about finding potential buyers for your home or locating a property that you'd be interested in purchasing.
You can also ask what percentage of deals they close. While it's impossible to close every deal, a good agent should be able to close a healthy number each year. What you're really looking for is an agent who has the experience and skills to help you get the results you want.
Interview multiple agents before you decide
You should interview multiple agents (preferably in person) before you decide which one to work with. This will give you a chance to get a feel for each agent's personality and see how well you click. Ask each agent the same questions so you can compare their answers easily. If you don't feel comfortable with any of your potential agents, you can keep looking.
Don't be afraid to walk away
If you interview a few agents but don't seem to find one that you like, you have the power to walk away. Don't be afraid to use that power. And there's no need to panic. Just because you haven't found a good agent yet doesn't mean the right one isn't out there, so keep looking. It's important to find the right fit. You don't have to use the first agent you interview.
Finding a good home buyer's agent in Yakima takes some time and effort, but it's worth it. The right agent will help you find a home that you love, negotiate a good price and close the deal quickly. They'll also save you money and time and make the process as easy as possible.
Buying a home is perhaps the biggest financial decision many Americans will make in their lives. As such, it's important to choose a quality lender as well. Solarity Credit Union can help you get a mortgage that fits your budget and circumstances. After all, the lender will be just as much of a partner in your home buying experience. Speak with one of our Home Loan Guides about a home loan in Yakima today.
What's your Solarity story?
We're on a mission to tell the stories of our members and how they are living their best lives. Do you have a Solarity story to share?