Culture and Core Values
"When you're making a career change and choosing an employer, the most important thing you need to be looking for is company culture. Culture is far more important than any other element you may be considering when looking for a job, such as 'what's my title,' 'what's my promotion opportunity,' 'how much am I going to make?' Company culture will take care of that. If your company culture is good and solid, then the rest of that just all falls in line."
– Mina Worthington, CEO, Solarity Credit Union
Experience "extraordinary" at Solarity Credit Union
Our Core Values are the foundation on which we've built our organization. They make it possible to provide an environment where our employees want to work and our members want to do business. If you are a person who reads our core values and they resonate with your own internal code of conduct, then you are someone who will thrive at Solarity Credit Union. These are our Core Values: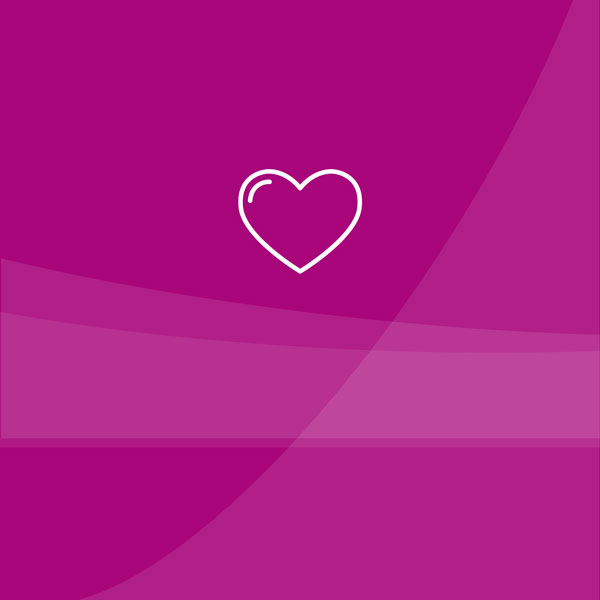 Passion
You enthusiastically support Solarity and our members.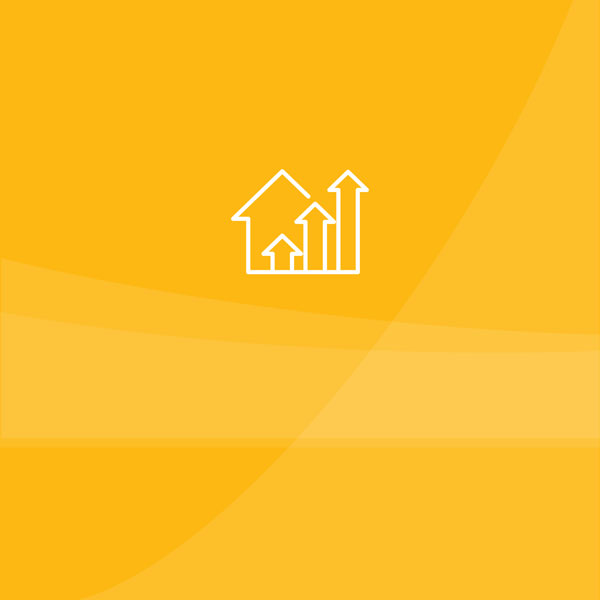 Impact
Your contributions make Solarity and our members better.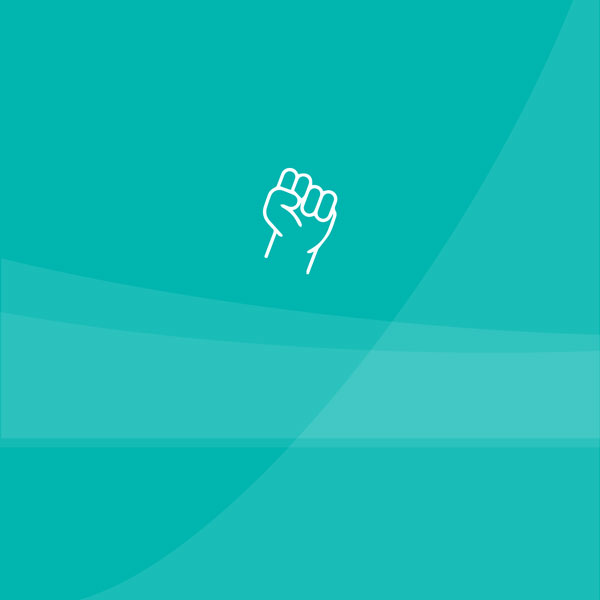 Courage
You speak boldly, act decisively and engage selflessly.
Ready to learn more about what makes Solarity a great place to work?
Take time to get to know us. From our culture to our benefits package, we think Solarity is pretty special. We hope you'll think so, too.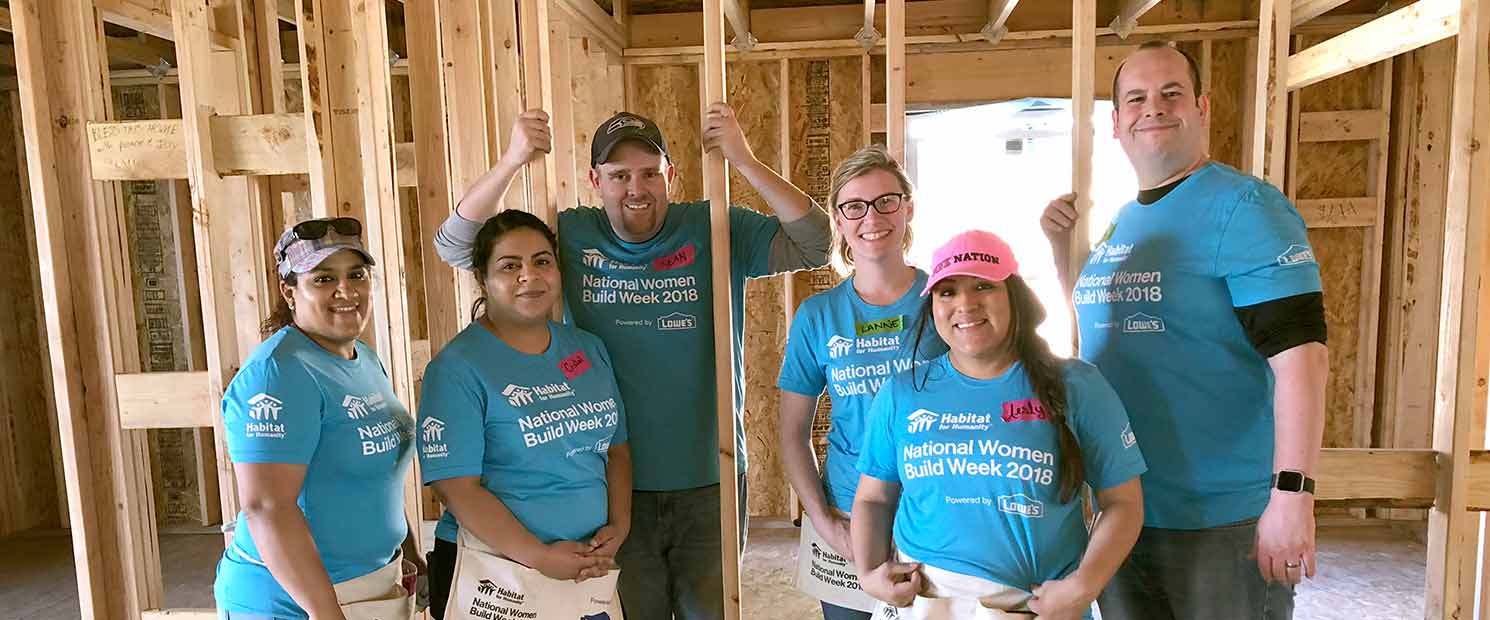 We're community-minded
You'll find Solarians all across the country but no matter where we are, we're invested in our communities. See how we're involved.
Employee Community Involvement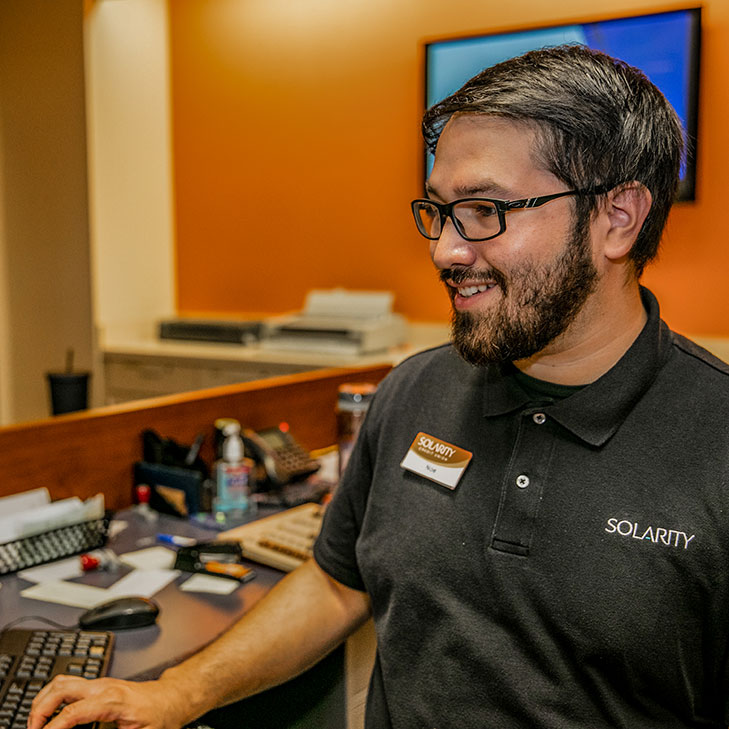 Our Hiring Process
We want the best! Our employees are our most important asset so we take hiring and training very seriously around here. Find out what to expect throughout your journey to becoming a Solarian.
Selection and Training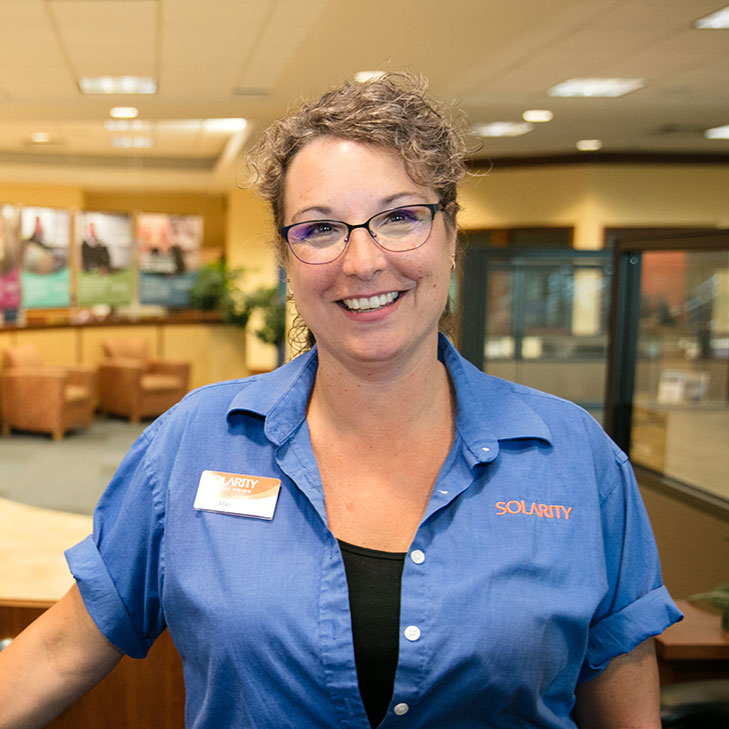 Beyond the paycheck
Not only do we offer competitive compensation, but we also provide a comprehensive benefits package to keep you happy, healthy and thriving, both in your professional and your personal life.
Benefits and Perks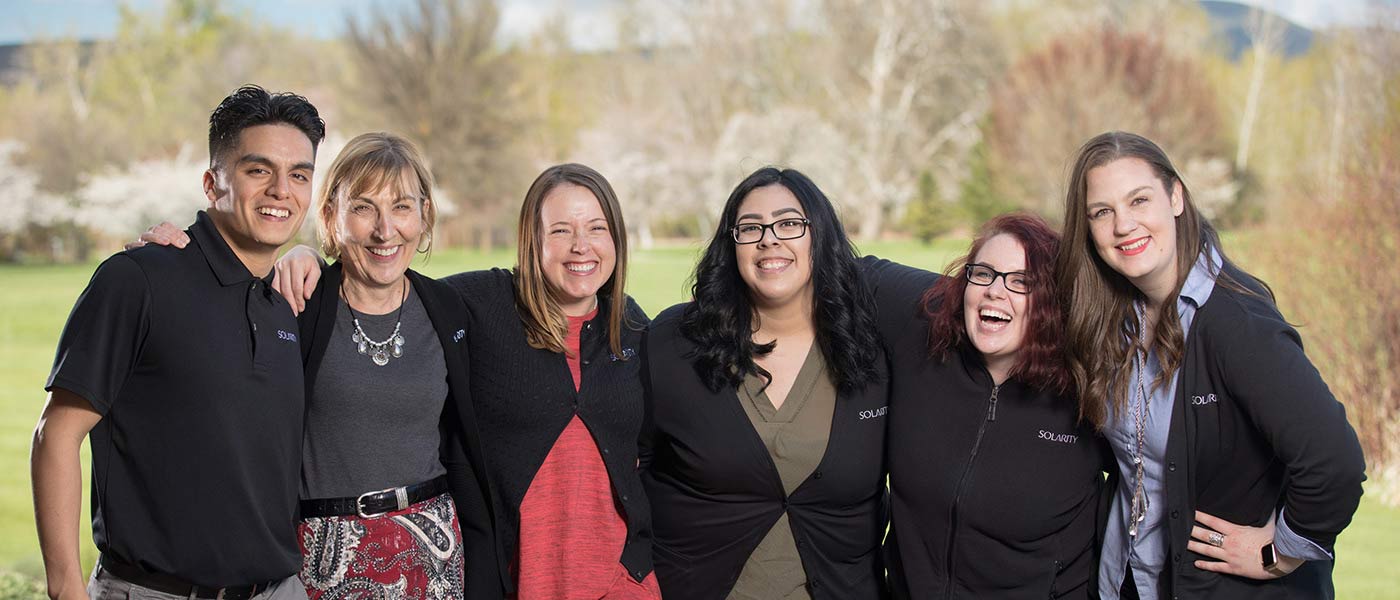 The Solarity Advantage
Are you passionate about innovation? Do you want to work at a place that values you? Do you love being a part of growth and change? Then Solarity is the place for you. Apply today!