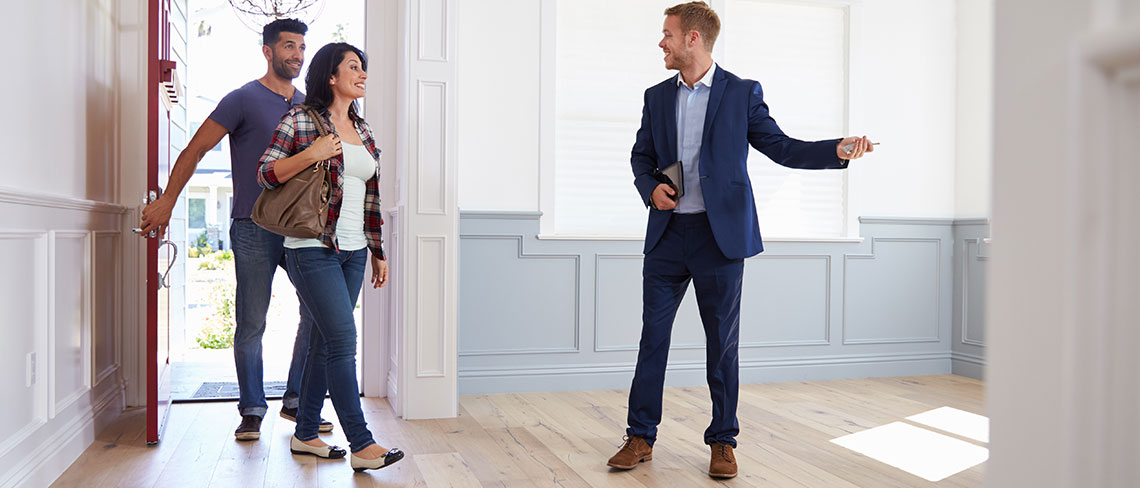 Shopping for a new home is both an exciting experience and a big decision. Getting it right means having a place where you and your family can live for many years and then, when you're ready, that can be sold for more than you paid, making you a little money. Getting it wrong might mean owning a house you don't enjoy or being saddled with a loss when you sell. This is why it's worth it to take your time and choose the right home.
This article explains what to look for when buying a home. We'll cover location, price, condition of the house, getting the right mortgage and choosing the right mortgage lender, something the experts at Solarity know a lot about.
1. Location
The first thing you need to think about is the location of the house. It might be in your dream neighborhood, but is it close to good schools if you have children? Is the crime rate in the area acceptably low? What amenities are close by—shops, restaurants, parks? Is there parking available, is it quiet and is there a lot of traffic in the area? How far is it from your work or other places you frequent? All of these factors will play a role in how much you enjoy living in your new home, so do your research. You can search online, but it's also beneficial to spend some time in the neighborhood. Take a walk and ask a few of your future neighbors what they like about living there.
2. Price
Of course, you also need to think about the price. How much can you afford to spend on a new home? Be realistic here. Start by working out your budget. Don't forget to include additional expenses, such as HOA fees, utilities, insurance, property taxes and home maintenance costs. Once you have an idea of your budget, you can start looking for homes in your price range. Getting pre-approved for a mortgage before you start shopping can also help you know how much you can afford and gives you an advantage when it's time to make an offer.
3. Condition of the house
When you find a home you like and decide to make an offer, it is critical to have it inspected by a professional. Are there any signs of water damage? Is the building structurally sound? Is the roof in good condition? These are things that can be costly to fix so it helps to be aware of them before you finalize the purchase of the property.
It's also important to check for issues such as mold, as this can be a health hazard. If the property has any of these concerns, you will need to factor in the cost of fixing them when you are considering whether or not you want to move forward with the transaction. A smart strategy is to make your offer contingent on the results of an inspection and then use the findings as a negotiating tool.
A professional house inspector can help identify any potential problems with a property that could be expensive to repair or pose serious health risks to your family. Thus, a home inspection can be invaluable in helping you make an informed decision about whether to proceed with a purchase.
4. Getting the right mortgage
Once you have found the home you want to buy, you will need to arrange financing. Most homebuyers don't have enough money set aside to purchase a house outright. That's where a mortgage comes in. But there are many different mortgages available, so take the time to compare them and find the one that is right for you. You need to consider interest rates, the mortgage term, closing costs and more. A Home Loan Guide at Solarity can go over the various options with you.
5. Getting the right mortgage lender
Just as important as choosing the right mortgage is choosing the right mortgage lender. There are many different lenders out there, so do your research and find one you can trust. You should read reviews of different lenders, compare their interest rates and terms and talk to their team before making a decision.
Taking the time to find the right mortgage lender can save you a lot of money and hassle in the long run. Here are four reasons why it pays to shop around for the best mortgage lender:
Better terms and rates. The interest rate on your home loan will have a big impact on your monthly payments and overall costs so you want to get the best deal possible. Mortgage lenders have different types of loan programs available to them with rates and terms that vary depending on your financial situation, so it's worth comparing offers from several lenders to find the best deal.

Save money immediately. Lower closing costs and fees will save you money up front. In addition, some lenders offer discounts and other perks that can save you even more money down the road. Credit unions tend to have lower fees than other lenders so keep that in mind as you're vetting institutions.

More flexibility. Not all lenders are created equal, and some offer more flexible terms than others. If you're self-employed or have other unique circumstances, it's important to find a lender that's willing to work with you to get the best loan possible. Some lenders also offer low- and no-down-payment loan options. Often, these benefits are only available to first-time homebuyers or through government-backed loans, but lenders like Solarity offer zero-down-payment options to a wider selection of borrowers.

Avoid headaches later on. Dealing with a mortgage lender you're not happy with can be a major headache, so it's important to find one you're comfortable with from the start. If you have any questions or concerns during the loan process, you'll want to be able to rely on your lender for help and guidance.
Buying a home is a big step, but it doesn't have to be a stressful one. If you keep these five details of what to look for when buying a home in mind, you will be well on your way to finding the perfect home for you and your family.
Already in the buying process?
Reach out to Solarity
to discuss your home loan options. We'll help you find the right loan for your needs.
What's your Solarity story?
We're on a mission to tell the stories of our members and how they are living their best lives. Do you have a Solarity story to share?