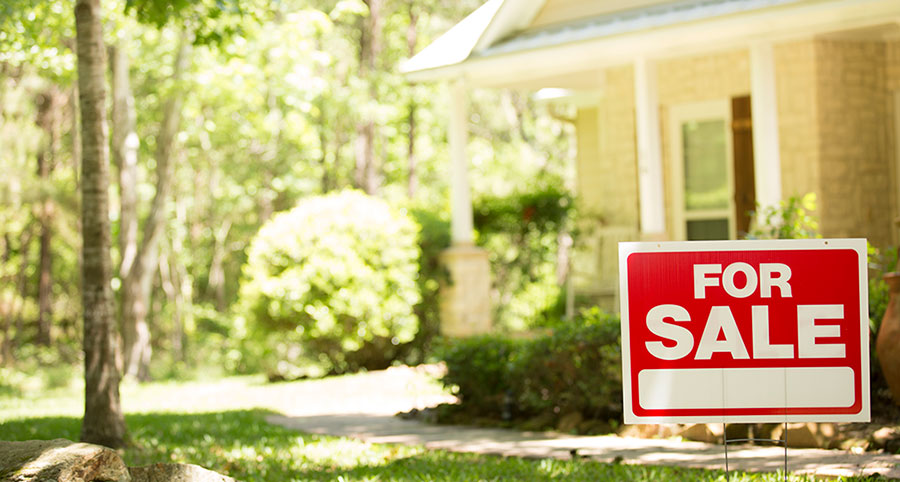 When purchasing a home, determining what you can afford to buy is a great place to start. Instead of looking at homes that are out of your price range, knowing how much you can afford from the beginning will save you time, energy and money in the long run and helps keep your expectations realistic.

By setting your price range, you will get a better understanding of what your monthly mortgage payment will be. This amount includes not only the principal loan amount, but it may also include interest, taxes, HOA fees and insurance. A pre-approval provides a precise look at your finances and shows your real estate agent and seller that you've already been through the steps to be qualified to purchase a home. This important pre-approval letter shows the seller that you're serious about buying their home and can afford it, so it's a key component of negotiating a strong offer.

It's also essential to fully understand how much debt you want to take on, and the kind of lifestyle you want to lead. Your price range may be more or less than you originally thought, but you need an accurate picture to avoid putting yourself in the position of being "house poor."
Why a pre-approval helps you

In a seller's market, the seller has many buyers and will choose the most qualified among multiple offers. Not only are sellers considering the highest-priced offers, but they also are selecting proposals with the most robust financing. Few sellers will take a chance on entering into a contract with a buyer who is using a lender that has a poor reputation. Even if the offer is a bit higher, sellers don't want to risk the fact that the transaction may not make it to closing. In the hottest markets, it's not unusual for sellers' agents to require a pre-approval before showing a home.

Even in a buyer's market, a pre-approval is essential to show sellers you're serious about purchasing their home. This is especially true for properties in higher price ranges. The pre-approval letter helps weed out tire kickers and less-than-serious buyers. When a buyer does not have a pre-approval letter in hand, the seller will likely question if the buyer's credit and finances are troubled and may not entertain an offer.
Additionally, in a low-inventory market, time is of the essence. You may find your ideal home and then decide to get pre-approved. Meanwhile, another buyer who is already pre-approved submits an offer that is accepted while you are waiting for a letter from your lender. Without that letter, you are all but guaranteed to miss out on the home you want.

A strong pre-approval letter from a reputable lender goes a long way toward helping you win a bidding war. Let's say a seller has three offers at the same price. One is with a reputable lender, while the other two offers are from lenders with questionable closing rates and offices across the country. Statistically, sellers choose the offer with the reputable local lender.

If you already own a home, the pre-approval process will let you know if you need to sell it before purchasing a new one. Home sale contingencies are common since not many people can afford to pay two mortgages at the same time. However, if you can place an offer on a property without needing to sell your home first, this makes a potential seller feel better about your proposal. To help avoid needing a selling contingency, Solarity offers Bridge Loans, which means you use the equity in your current home to put money down on the new home – bridging the gap between the sale of your current home and purchase of your new home. By giving the seller a strong offer and taking any concerns out of the equation, a seller will look more favorably on your offer

How pre-approval works

Pre-approval is a simple process that requires you to fill out an application, allowing the lender to pull your credit score and history. At Solarity Credit Union, we provide a full checklist of what you're asked to provide, including things like your income history and tax returns, outstanding debts and more. This is also the time to tell the lender how you will provide the down payment, especially if some or all of it will come as a gift. Solarity has flexible programs including no-down-payment and low-down-payment home loan options.
It's not until a home purchase contract has been finalized that the full process of actual loan approval begins. That is when the lender will request other items such as employment verification, tax documents and additional financial information. Of all the documents required when submitting an offer, the pre-approval letter is the one that will make or break your purchase proposal. So, if you are serious about buying a home, the sooner you begin the process, the better. When house hunting, it is wise to follow the Boy Scouts' motto: "Be prepared." This preparation will ensure that you are ready to write a fantastic offer that gets you the property you want, rather than having to scramble at the last minute.

Whether you are purchasing your very first condo or a mansion, getting your finances organized will put you in a great position. Start your pre-approval online or connect with a Home Loan Guide, who can take your information over the phone.

What's your Solarity story?
We're on a mission to tell the stories of our members and how they are living their best lives. Do you have a Solarity story to share?