Employee community involvement
We are in the business of making change. Not just in the literal monetary sense, but in our communities. As a credit union, we are a financial cooperative. A financial cooperative means that we pool our resources to better the whole. We believe it is our responsibility to not only improve the lives of our members, but to also invest in our communities. Many of our employees donate their time and their talents to help make that impact.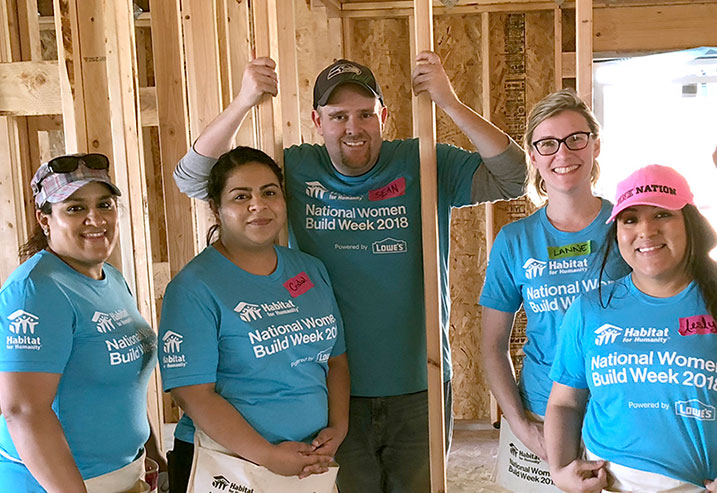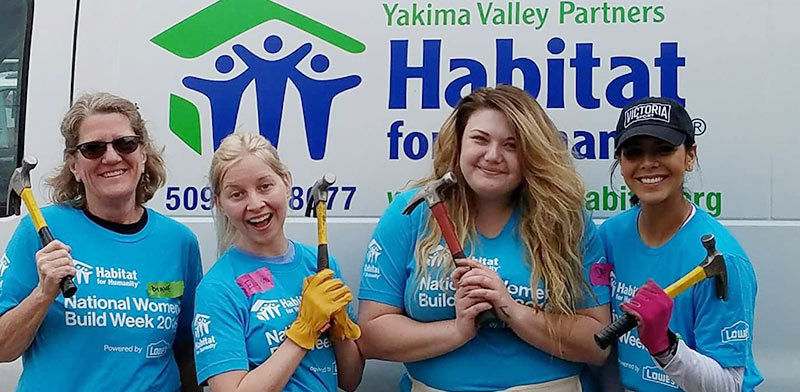 "A house is to a family what soil is to a plant. A plant needs to be rooted. A family is like that. If a family is not rooted, it will not flourish. But once a family is well-rooted, all kinds of wonderful things will begin to happen."
- Millard Dean Fuller, Founder and Former President
Habitat for Humanity International
Habitat for Humanity
Coming together for a common goal
About one in four people worldwide live in conditions that threaten their health, safety, prosperity and opportunities. That's a scary statistic when you think of how many people you encounter each day.
At Solarity, we value giving back to the communities we live in. Our employees volunteer their time and money to help serve our community partner, Habitat for Humanity. We strive to not only close home loans but to give families a place to lay their heads at night, cook breakfast in the morning and make memories each day.

Founded in 1976, Habitat for Humanity and more than 2 million volunteers have provided safe and secure housing to over 1 million families. Habitat for Humanity focuses on building affordable homes, making lending education more accessible to families in need and helping aspiring homeowners achieve financial stability.

Habitat for Humanity shares Solarity's vision of using homeownership to provide strength, stability and independence to families. By partnering with Habitat with Humanity, our mutual ambition of putting more families in homes is achieved through generous donations of funds and time from each of our employees. When our passions align with our business goals, we can achieve great things for the community.
Ready to learn more about what makes Solarity a great place to work?
Take time to get to know us. From our culture to our benefits package, we think Solarity is pretty special. We hope you'll think so, too.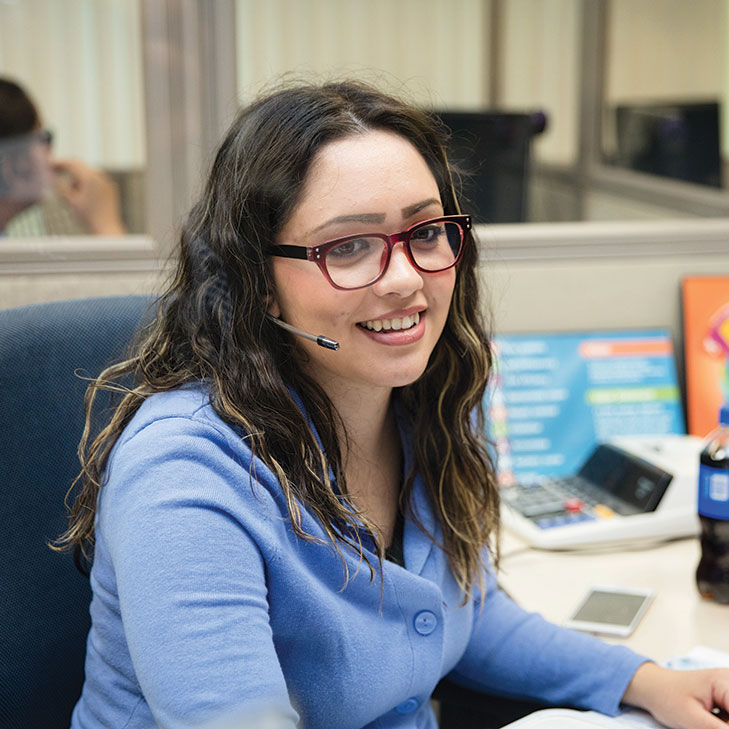 Beyond the paycheck
Not only do we offer competitive compensation, but we also provide a comprehensive benefits package to keep you happy, healthy and thriving, both in your professional and your personal life.
Benefits and Perks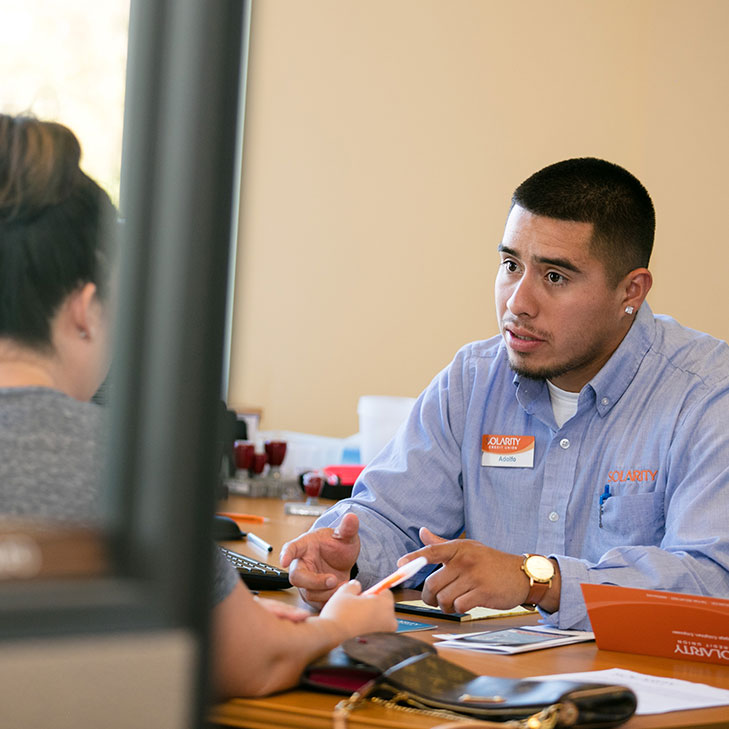 Our Hiring Process
We want the best! Our employees are our most important asset so we take hiring and training very seriously around here. Find out what to expect throughout your journey to becoming a Solarian.
Selection and Training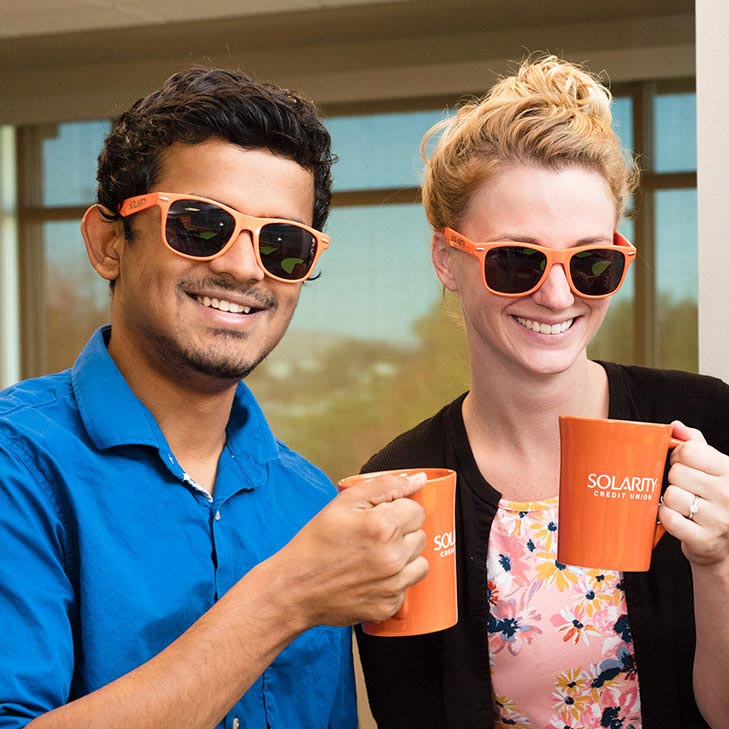 Solarian Culture
When you're choosing an employer, the most important thing you need to be looking for is company culture. If the culture is a good fit, everything else will fall in line.
Culture and Core Values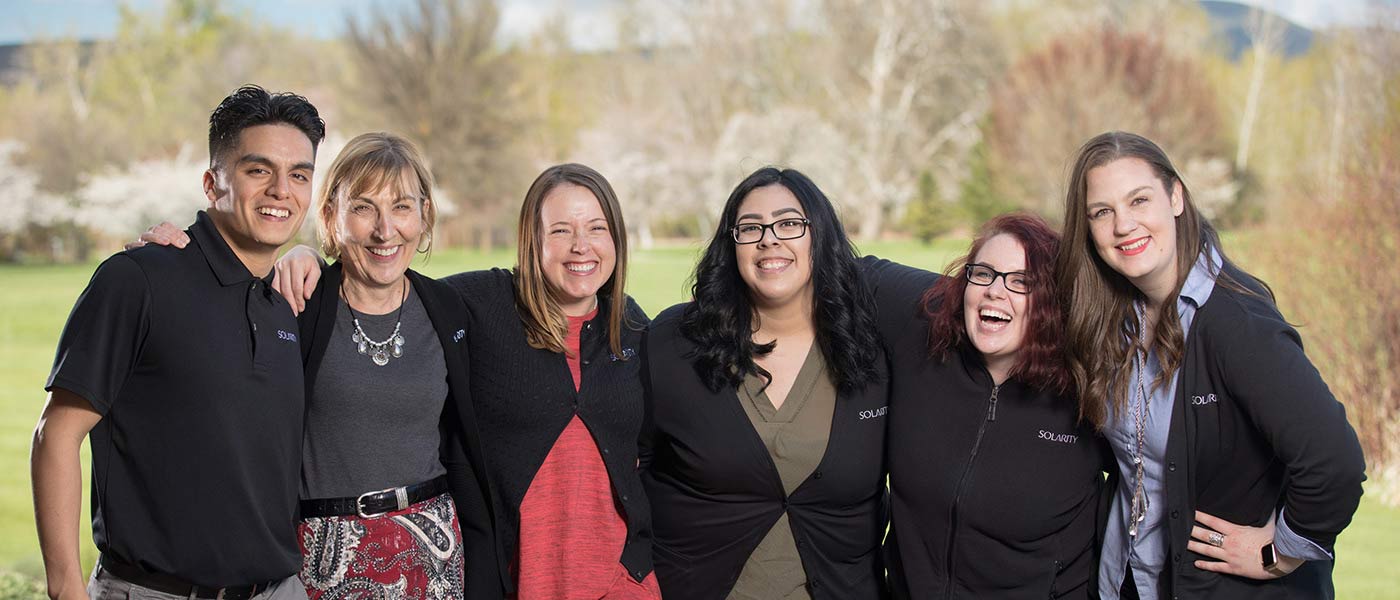 The Solarity Advantage
Are you passionate about innovation? Do you want to work at a place that values you? Do you love being a part of growth and change? Then Solarity is the place for you. Apply today!