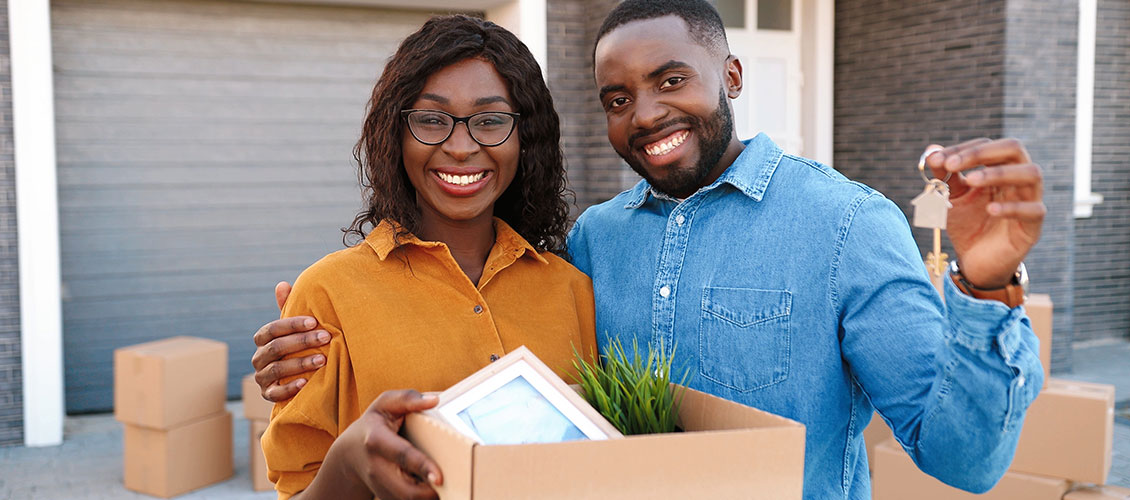 Do you have questions about buying a home? At Solarity Credit Union, we are happy to help. Our expert advice can help you along on your homebuying journey.
The process of purchasing a home has changed in recent years. Instead of buying a house the traditional way with a substantial down payment, you now have options depending on your needs and situation. For instance, you may be wondering, "Do I have to put 20% down on a house?" Read on to find out.
Do I have to put 20% down on a house?
The short answer is no. A 20% down payment is no longer a necessity like it once was. While some lenders may still require or request this, it is rare. For some people, 20% down on a house is simply not realistic. This is often the case for first-time homeowners. So not putting down 20% for a house can be a relief for many.
However, what if you can put down 20% on a house?
If I can put 20% down on a house, should I?
Naturally, there are pros and cons to a large down payment.
While 20% down on a house isn't a necessity, many lenders still consider it an ideal amount. In addition to that, there are other benefits. For instance, the larger your down payment, the better your interest rates will be. It could allow you to avoid the cost of private mortgage insurance (PMI).
However, there can be downsides as well. If you have enough money to put 20% down with no problems, that's great. But this isn't the case for most individuals. Making a large down payment can put a strain on your finances. It can leave you strapped for cash, which may make it more difficult to cover emergencies or other large, unplanned expenses. Avoid taking a major financial risk if you can, and don't jeopardize your future by tapping into retirement savings to fulfill your homeownership dreams.
Even if you have enough for a 20% down payment, it might make sense to hold onto some of that extra cash, as you'll want money available for home repairs, remodeling and other types of expenses.
And if you want your own house now, why wait just so you can save more? That's why we're happy to report that much more affordable down payment options are possible.
What do I have to put down on a house?
As mentioned, putting 20% down on a house simply isn't the best option for everyone. And, the truth is, there is no one option that suits every situation. Different types of mortgage programs often have a range of down payment requirements.
One important factor in determining how much you need to put down is your credit score. It will also depend on whether the home you're buying is a primary residence, secondary residence or investment property.
In addition to your own financial situation, the minimum amount you decide to put down will depend on the lender.
If I don't have to put 20% down on a house, what are my other options?
At Solarity Credit Union, we're happy to offer options other than 20% down. This makes homeownership more feasible for more people, including first-time homebuyers.
So, in addition to traditional mortgages, we also offer no-down-payment and low-down-payment programs. We will work with you to find the perfect loan and down payment amounts. We take important factors into consideration, such as income, budget and lifestyle. And we make sure to offer flexible loan options.
You can chat with our Home Loan Guides to discover the best rate for you. On our website, we also have a handy mortgage calculator tool. We can help you save in other ways, on things such as closing costs.
How do I qualify to put zero down?
To help us determine if you qualify, you'll have to provide us with some important information, including proof of income and a list of your debts.
If you don't qualify for a zero-down home loan, don't worry, because there may be other options available. Our expert Home Loan Guides will go over those factors and analyze your budget to help you find a loan that works for your situation.
How do I get the process started?
No matter how much you decide to put down on a home, the first step is to get pre-approved. Home loan pre-approval shows sellers that you're serious about buying a home, and it helps you understand exactly how much house you can afford.
In order to apply for pre-approval, you'll need to provide some information. This includes a current address, driver's license, Social Security number, income history, W-2s, bank statements and a list of any outstanding debts. You can download Solarity's checklist to get you organized.
We offer numerous
helpful online resources
if you have more questions like, "Do I have to put 20% down on a house?" These will really come in handy during the homebuying process. Ready to get a home loan with us? Easily
apply online
in just a few minutes to find out if homeownership is within your reach.
What's your Solarity story?
We're on a mission to tell the stories of our members and how they are living their best lives. Do you have a Solarity story to share?