Grow your career here!
Life is too short to have a job you don't love. You know that person who has innovation in their genes and is always asking the right question? Or that person who is so resourceful they could build a bridge out of toothpicks? We look for those intrinsic qualities that add the perfect amount of spice to our organization. If your internal code of conduct aligns with our core values and you're excited about growth and innovation, we want to meet you.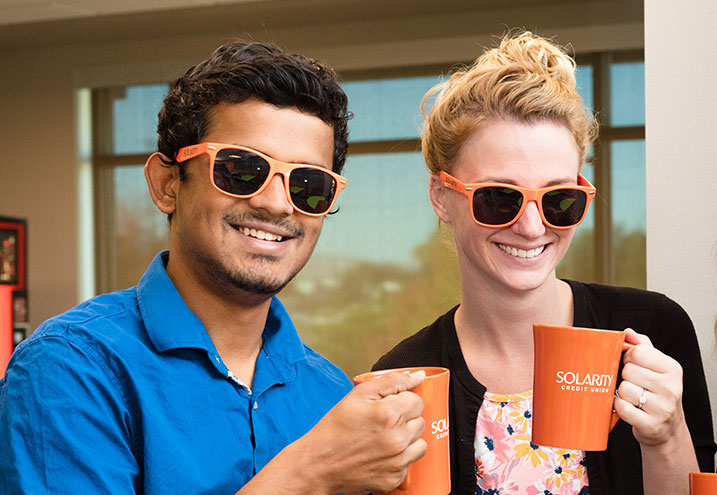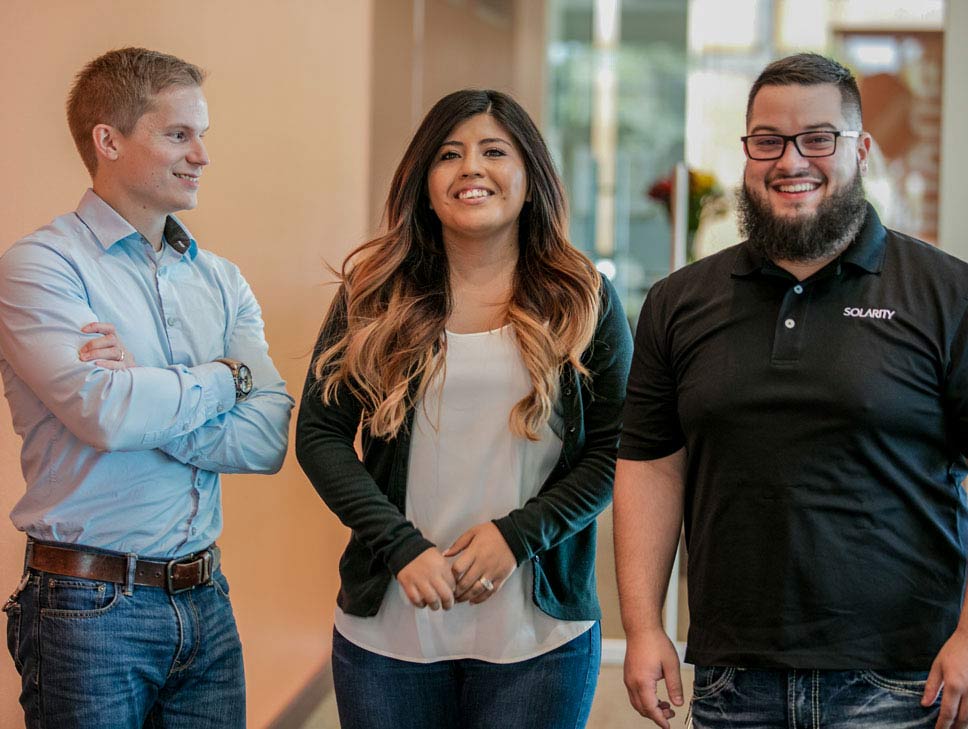 Join our team to become a Solarian
Ask any Solarian why they joined this organization and you'll probably get a different answer from each of us. But then ask why we love it here. We're betting the following are just a few of the responses you'll hear:
Competitive compensation
Generous benefits package
Paid time off plus most of the federal holidays
Career advancement and growth opportunities
A strong company culture that loves it when you speak your mind
Daily opportunities to help make a difference in the lives of members
Volunteer opportunities
Highly motivated, passionate co-workers who are committed to your success
Ready to learn more about what makes Solarity a great place to work?
Take time to get to know us. From our culture to our benefits package, we think Solarity is pretty special. We hope you'll think so, too.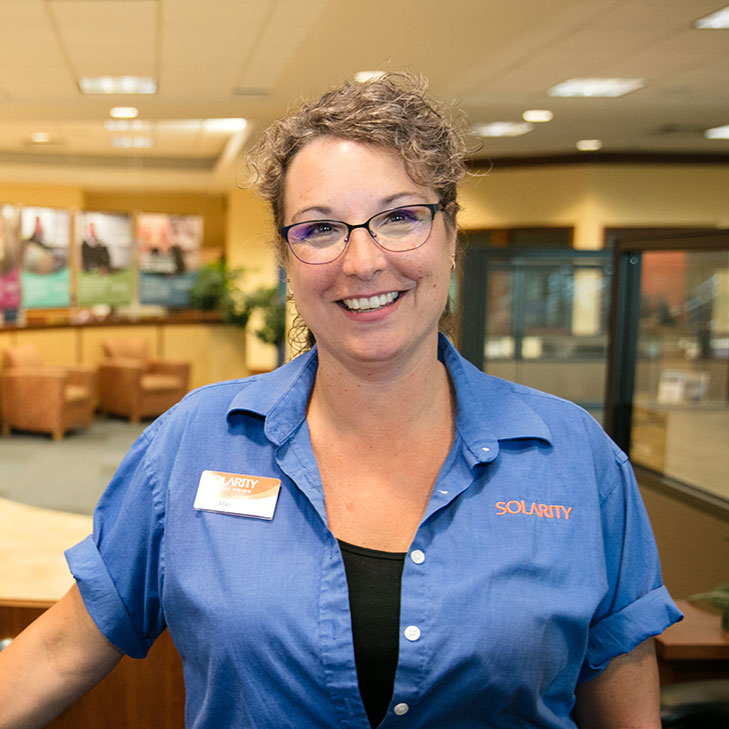 Beyond the Paycheck
Not only do we offer competitive compensation, but we also provide a comprehensive benefits package to keep you happy, healthy and thriving, both in your professional and your personal life.
Benefits and Perks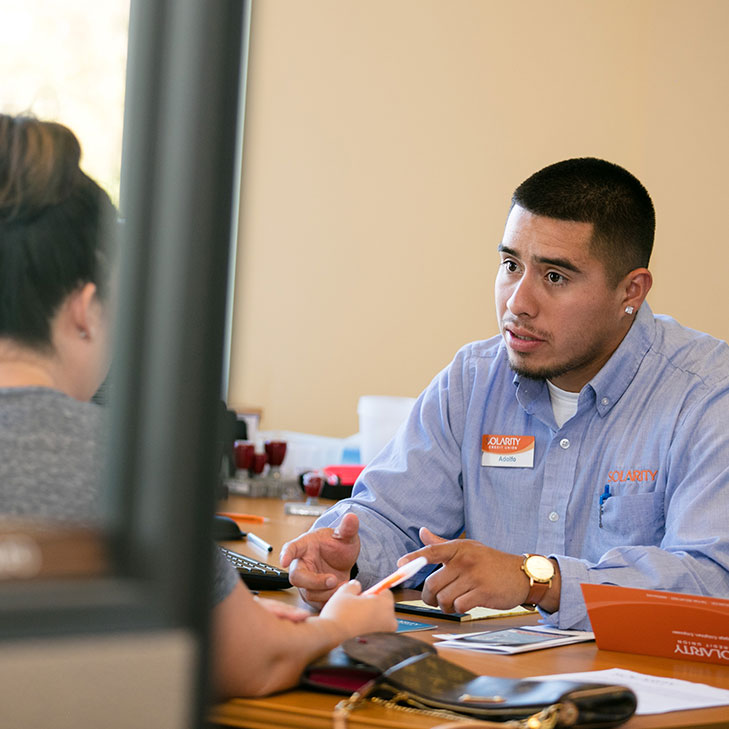 Our Hiring Process
We want the best! Our employees are our most important asset so we take hiring and training very seriously around here. Find out what to expect throughout your journey to becoming a Solarian.
Selection and Training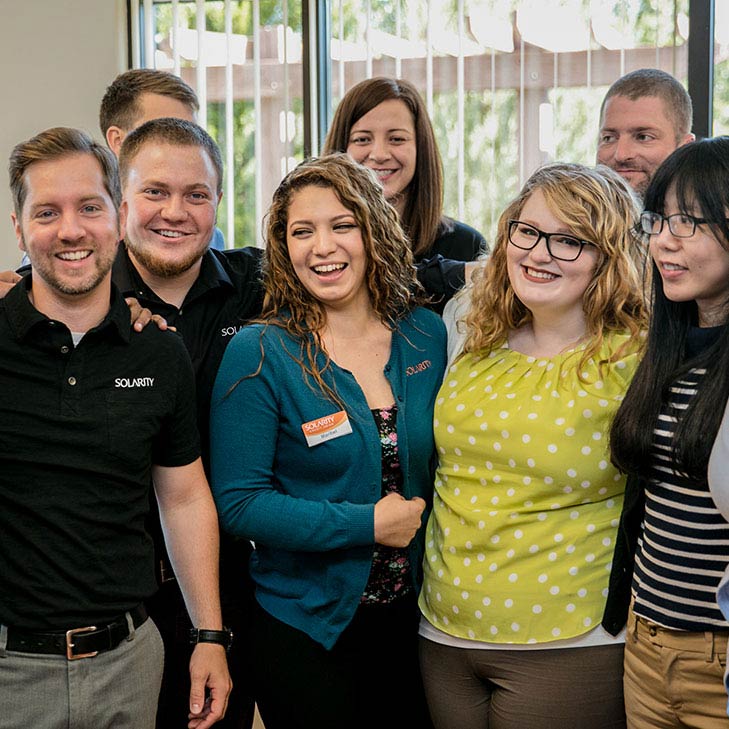 Solarian Culture
When you're choosing an employer, the most important thing you need to be looking for is company culture. If the culture is a good fit, everything else will fall in line.
Culture and Core Values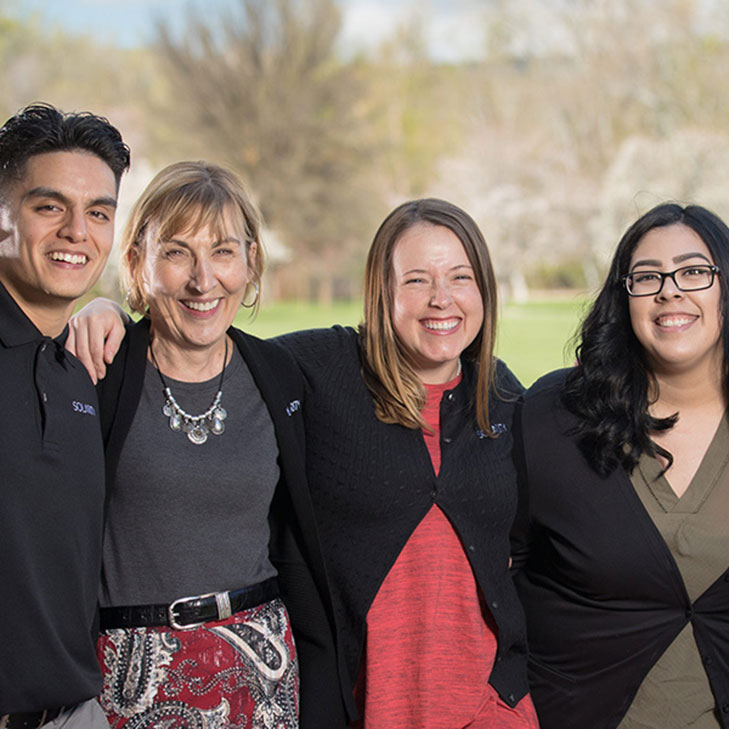 Diversity at Solarity: Our workplace reflects our communities
Solarity Credit Union is an Equal Opportunity Employer M/F/Disability/Veteran and complies with all state and federal discrimination laws. Solarity Credit Union conducts a criminal history conviction search, obtains a credit report (following the guidelines set forth by the Fair Credit Reporting Act) and requests applicants to undergo pre-placement drug screening (to ensure a drug-free working environment), all as part of the pre-placement process.
If you are an individual with a disability and require a reasonable accommodation to complete any part of the application process, or are limited in the ability or unable to access or use this online application process and need an alternative method for applying, you may contact us at 509.248.1720, ext. 1520 for assistance.

Equal Employment Opportunity
Solarity Credit Union participates in E-Verify

The Solarity Advantage
Are you passionate about innovation? Do you want to work at a place that values you? Do you love being a part of growth and change? Then Solarity is the place for you. Apply today!