Adventure is calling
Nothing beats the convenience and comfort of an RV when it comes to exploring the beautiful Pacific Northwest. Whether you're looking at a new or used RV, Solarity's loan options are as flexible as your recreational needs. We make it easy to finance that motorhome, fifth wheel, toy hauler, camper or travel trailer you've had your eye on. We also offer RV loan refinancing options to help lower your interest rate or monthly payment.
Need a larger vehicle to tow your new RV? We've got you covered with Solarity CU auto loans, too.
Featured RV loan rate
Rates accurate as of September 25, 2023
Payment per $1,000
$14.82
New and used RVs, 2016 or newer, under 100,000 miles

Get a great deal on your RV loan


Purchase or refinance
Purchase through a dealer or let us help refinance your current loan, including cash-out options.


New or used
Whether it's new or "new to you," we have the loan options you need to get you camping faster.


Easy on the wallet
Competitive rates, generous terms and no loan setup or early pay-off fees


All types of RVs
We finance motor homes, campers, travel trailers, fifth wheels, toy haulers and more.
Light on paperwork. Big on service.
Buying an RV should be as easier than getting it backed into a campsite. That's why we process your loan with as little paperwork as possible. Here are a few easy steps that will get you into your new (or new-to-you) RV.
Step 1: Apply. Complete a loan application online, by phone, or at your favorite location. You can also apply for preapproval for an RV loan before you shop.

Step 2: Value. For new RVs, we use up to 100% of dealer MSRP as its value. For used RVs, we'll complete the value using the NADA (National Automobile Dealers Association).
Step 3: Sign and drive. After you've been approved and found the perfect RV, sign on the dotted line at the dealership and hit the road.
Shop with confidence
Get preapproved for an RV loan before you shop for your new camper, motor home, fifth wheel, travel trailer or toy hauler. This can give you leverage when you are negotiating at the dealership. Plus, it can help you avoid snap financing decisions or feeling pressured to buy "add-ons." Getting preapproved lets you know how much you can afford and anticipate what your monthly payment will be.
You can get preapproved in advance of shopping or you can get preapproved onsite with one of our partner dealerships. Solarity works with auto dealerships in Washington through our Dealership Partner Program. Visit a participating dealership and ask for financing through Solarity Credit Union. With the same great rates and terms, it's easy to get financed and drive away—all in a single visit to the dealer. If you've been preapproved with Solarity, simply let the dealer know and you'll be good to go.
Advantages of getting pre-approved
Know your price range in advance to avoid overspending
Understand your loan options--such as rate, term and payment--ahead of time
Leverage your preapproval to negotiate as a "cash" buyer
Side-step financing games, tactics and last-minute "add-ons"
Our members say it best:

I have been with Solarity for more than twenty years and have always been very happy with the service and support I have received. From vehicle loans to handling my mortgage, I have always experienced exceptional service.


We have two auto loans with Solarity. From the inception of each, the interactions went extremely smoothly, and the staff was helpful and knowledgeable.


Hit the road with an RV loan from Solarity
You have options when it comes to financing your new RV. Work directly with the dealer or get preapproved in advance. Either way, it's as easy as apply, sign and go!


Online
Applying online is simple and our experts are standing by if you have any questions.
Get preapproved


Call
Ready to talk to someone right now? We're ready to talk to you, too! Call 800.347.9222.
Make the call


Chat
Feeling chatty? Click the blue "Chat" button in the lower right corner to get the conversation started.
What is RV Financing?
Like many other big purchases, RV financing involves securing a loan from a financial institution such as a bank or credit union. The loan amount covers the cost of the RV, which the buyer repays over a predetermined period in monthly installments. Upon obtaining the funds, buyers agree to specific terms, including the interest rate, loan duration and monthly repayment amount. The primary objective of RV financing is to enable individuals to buy an RV without having to make the entire payment upfront. This makes RV ownership more accessible and manageable, spreading the cost over a period of time rather than taking on a substantial one-time expense.

What is a typical RV loan interest rate?
Interest rates are subject to change over time and can fluctuate based on various economic factors and market conditions. For the most current information on RV loan interest rates, it's best to check with multiple lenders and financial institutions to compare their offers and find the most competitive rate that suits your specific financial situation. The typical RV loan interest rates can vary widely depending on factors such as the borrower's credit score, the loan term, the lender, and the prevailing economic conditions.
To get the best possible interest rate on an RV loan, it's essential to shop around, compare offers from multiple lenders and consider factors like loan term, down payment and your overall financial situation. If you're concerned about high interest rates, improving your credit score and making a larger down payment may help secure a more competitive rate.
RV loans are commonly structured as simple interest loans. Simple interest loans are straightforward and commonly used for financing large purchases like RVs. With a simple interest loan, the interest is calculated based on the outstanding principal balance, and the borrower pays interest only on the amount of the loan that remains unpaid. Each monthly payment made by the borrower covers a portion of the principal balance and the accrued interest for that month. As the loan is paid down over time, the amount of interest paid decreases, and more of the payment goes toward reducing the principal.
1. Improve your credit score
2. Compare different lenders to find the most competitive rate
3. Make a larger down payment
4. Choose a shorter-term loan
5. Refinance to a lower interest rate
6. Consider making additional payments toward the principal
7. Ensure your loan does not have prepayment penalties
What is the average credit score needed for RV financing?
To purchase an RV or camper, it is advisable to have a credit score ranging from 650 to 700 or higher, as it demonstrates strong creditworthiness and increases your chances of easily qualifying for an RV loan. In cases where your credit score falls below 650, you might be able to still obtain an RV loan with some lenders, but be aware that loans with bad credit may come with higher interest rates, making them more expensive.

Can you pay off an RV loan early?
One of the main benefits that come with a simple interest loan is that there are no penalties for prepayments. You will have monthly payments that cover the interest accrued and then a portion of the principal. If you want to pay it off early, you will only have to pay interest for the time period you had the loan out.
Can you pay off an RV loan faster to avoid interest?
Yes, you can pay off an RV loan faster to reduce the amount of interest you'll pay over the loan term. Paying off your RV loan ahead of schedule can save you money on interest and potentially shorten the overall loan term. However, always check with your lender to ensure there are no additional fees or penalties associated with early repayment. Additionally, consider your overall financial goals and budget to determine if paying off the loan faster aligns with your financial priorities.
What's the difference between RVs and campers?
RV (recreational vehicle): An RV is a broad term used to describe any motorized or towable vehicle that combines transportation and temporary living accommodation. It includes various types, such as motorhomes, campervans, travel trailers, fifth wheels and more. RVs typically have amenities like beds, a kitchen, a bathroom and living spaces. They are designed for recreational travel and can be used for camping, road trips and other leisure activities.
Camper: A camper, on the other hand, is a more specific term that generally refers to a towable RV. It is a trailer or a camper shell designed to be towed behind a vehicle, such as a truck or an SUV. Campers come in various sizes and styles, ranging from compact pop-up campers to larger, more luxurious models. They offer the convenience of a home on wheels, with sleeping quarters, a kitchenette and sometimes a small bathroom. Campers are often disconnected from the towing vehicle once parked at a campsite or destination.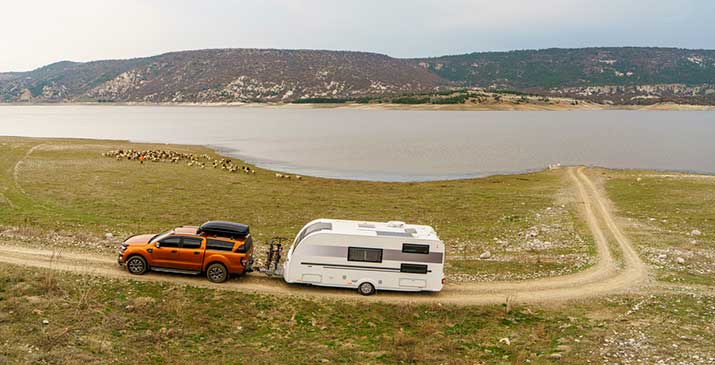 The loan standards for an RV versus a camper can vary depending on the lender and the specific type of vehicle being financed. However, in general, the loan standards for both RVs and campers tend to be similar, as they both fall under the category of recreational vehicles.
The ease of getting approved for an RV loan depends on several factors, including your credit score, income, debt-to-income ratio, down payment and the lender's specific requirements and policies. Generally, if you have a good credit score (typically 650 and above), a stable income and a reasonable debt-to-income ratio, you are more likely to be approved for an RV loan. Having a higher credit score can make the approval process smoother and may qualify you for more favorable loan terms, such as lower interest rates. On the other hand, if you have a lower credit score or less stable financial circumstances, getting approved for an RV loan can be more challenging, and you might be offered less favorable terms, such as higher interest rates or a larger down payment.
It's essential to shop around and compare offers from different lenders to find the best RV loan option for your financial situation. Some lenders specialize in RV loans and may be more flexible in their approval criteria for borrowers with lower credit scores or unique financial circumstances.
Make sure your RV has proper space and amenities for your specific needs.
Get an inspection. Have in-house mechanics check for mechanical issues, water damage, signs of excessive wear and tear and malfunctioning systems. While this inspection might require a small upfront fee, it could potentially save you significant expenses from unexpected problems in the future.
Make sure you research the RV year, condition, features and price range.
Ensure that your vehicle's towing capacity significantly exceeds the weight of the RV trailer. By doing so, you will not only reduce strain on your transmission but also prioritize safety by using a tow vehicle that is appropriately rated to handle the camper's weight.
Keep in mind that RV insurance solely covers the camper itself, excluding the contents inside. It's essential to have a discussion with your insurance agent to determine the most suitable policy for your requirements and contact your roadside assistance provider to include RV coverage in your plan.
It's also advisable to consider all costs associated with RV or camper ownership, such as insurance, maintenance and campground fees, in the overall budgeting process.
Other common questions about RV loans
More information on RV loans
Loans to help you live life to the fullest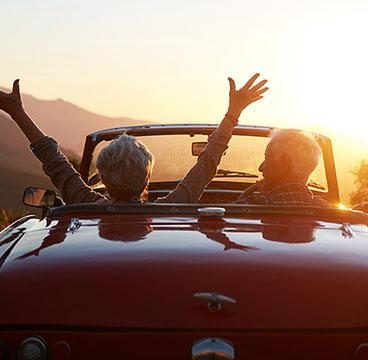 Auto Loans
From cars and trucks to SUVs and classic cars, we have loans for whatever drives you.
Explore auto loans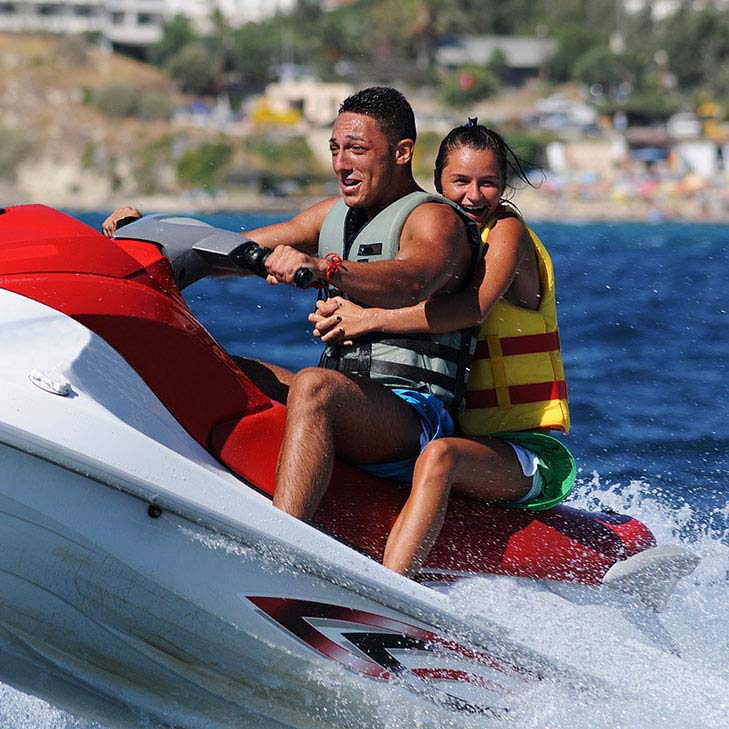 Boats and Motor Sports
Loans for just about anything that moves: trailers, snowmobiles, boats, ATVs and more
Let's go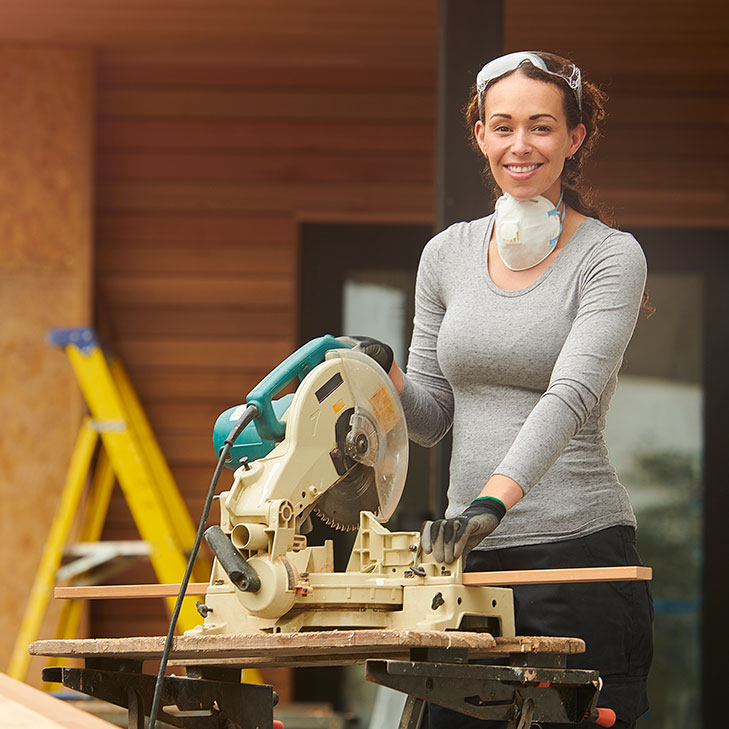 Home Equity
Tap into the buying power of your home to pay for large expenses or consolidate debt.
Find out more
Annual Percentage Rate (APR) accurate as of date shown and subject to change. All loans are subject to credit approval. Not all applicants will qualify for a loan or the lowest rate shown. Special terms and conditions may apply.