Three easy ways to get started with digital banking
Online banking and our convenient mobile banking app put the power of managing your money right at your fingertips.** Check your balance, transfer money between accounts, make a payment and send funds to friends. These are just a few of the many things you can do with just a few clicks of your mouse or taps on your phone.
Online and mobile access makes banking easier
If you haven't yet discovered the magic of online and mobile banking, get ready to be impressed. There are so many reasons to love these helpful tools. Here are just a few we know you'll appreciate.


Secure
The latest safety measures including anti-virus protection, firewalls and encryption.


Convenient
Always within reach, whenever you need it. We go where you go!


On your schedule
24/7 access to check your balance, pay bills, deposit checks and more.


Free
Who doesn't love free?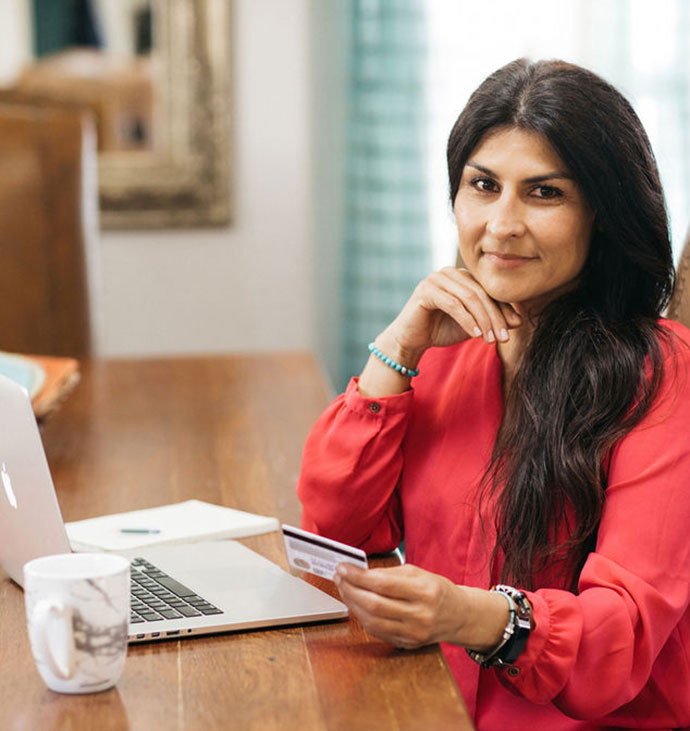 Anytime, anywhere
We go where you go! Now your accounts are as close as your pocket or purse. No need to call us or visit a branch for simple, everyday inquiries and transactions. It can all be done on your time, night or day. Whether you're doing some late-night online shopping and need to check your balance or forgot to pay your friend back for those drinks she covered for you, you can take care of most transactions right from your phone or computer.
Bank when it's convenient for you.
Check your balance
Transfer money between accounts or to friends
Deposit checks (with the mobile app)
Turn credit/debit cards on and off
Apply for a loan or open a new account
Pay bills and make loan payments
Track spending and deposits
No hassles, no worries
These added benefits of our mobile banking app are designed to save you time, provide peace-of-mind and let you manage your finances from virtually anywhere.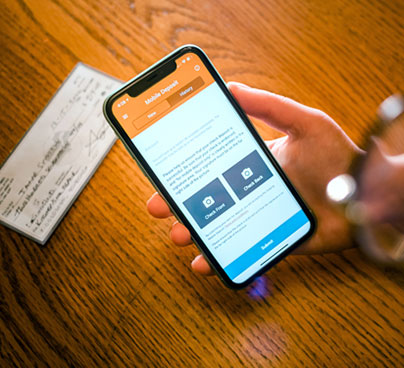 Mobile Deposit
Deposit checks right from your phone! Simply snap a photo of the front and back of your check and choose the account where the funds should go. It's that easy.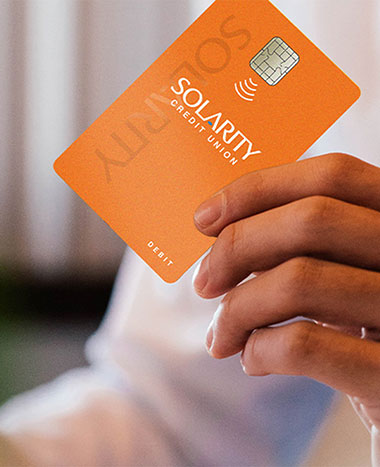 Card Controls
Did you misplace your debit card? Turn it off instantly and then turn it back on when you find it in your pocket....right where you put it... (no judgment here)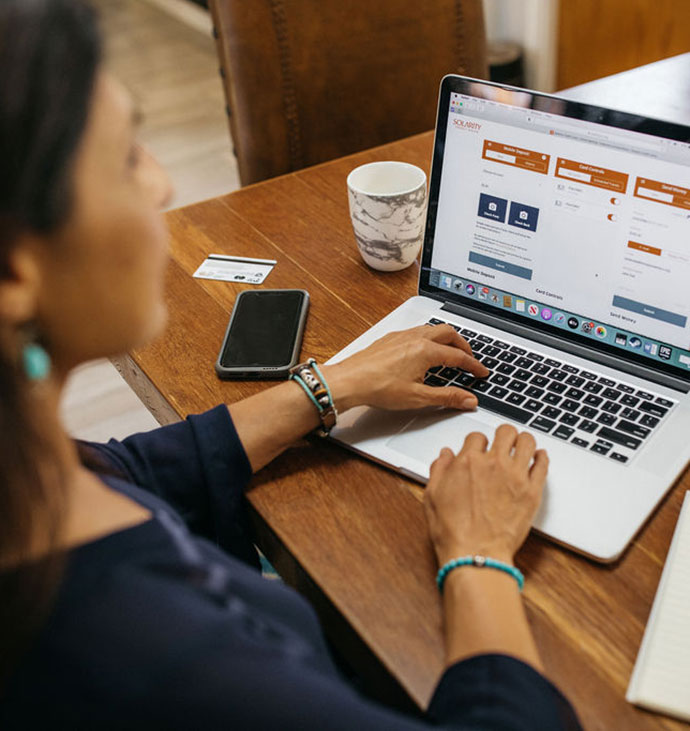 Bill Pay
Say good-bye to writing checks, licking envelopes and looking for stamps! Set up one-time or recurring payments and schedule them in advance for peace of mind.

Ready to get started?
You have options when it comes to getting signed up for online and mobile banking. You can enroll online first and then download the app. Or, you can download the app and create your account directly from your phone. Either way, you'll be glad you took the plunge! Give us a call if you get stuck. We're here to help.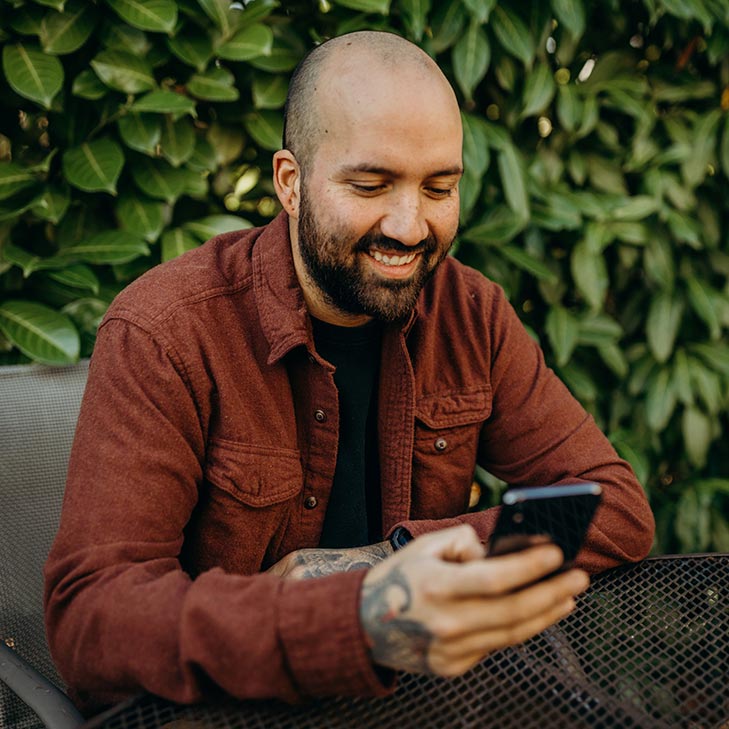 How we safeguard your information
We take your privacy and the protection of your personal data very seriously around here. That's why we use the most current measures available in online security, as well as employ several cutting-edge, proprietary methods to ensure the safety of your online transactions.
Online banking security features include:
State-of-the-art encryption
Multifactor authentication
Automatic timed sign-out
Unified Threat Management (fraud monitoring)
Anti-virus and malware protection
Biometrics
Develop good password habits
Use numbers, letters and special characters
Change your password periodically and never share it
The longer the better. Use a memorable pass-phrase.
Don't re-use the same password across multiple sites
Remember, we will never ask you for your online banking password!
Be cyber-smart and stay safe online
There are a number of ways you can protect yourself and your sensitive data from being compromised.
Never give out personal information such as social security number or login info
Don't give anyone else access to your phone or computer
Logout of your online banking session when finished
Use caution when opening email attachments
Block unwanted calls and text messages
Common questions about online and mobile banking services
How do I enroll in online banking?
Setting up online banking is easy at Solarity Credit Union. Check out this video as we walk you through the steps.
How do I reset my online banking password?
Need to reset your Solarity online banking password? Watch this video and we'll walk you through this simple process.
You might also be interested in: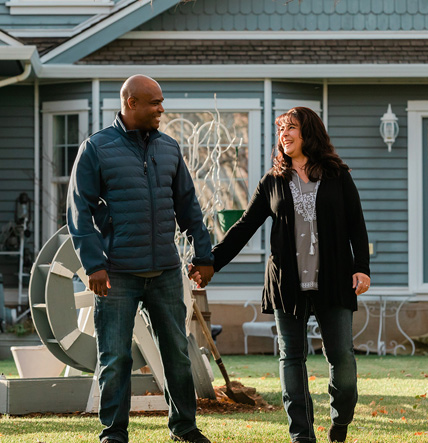 Home Loans
We'll help you find the perfect loan, whether it's for an upsize, downsize, first home or refinance.
Find your home loan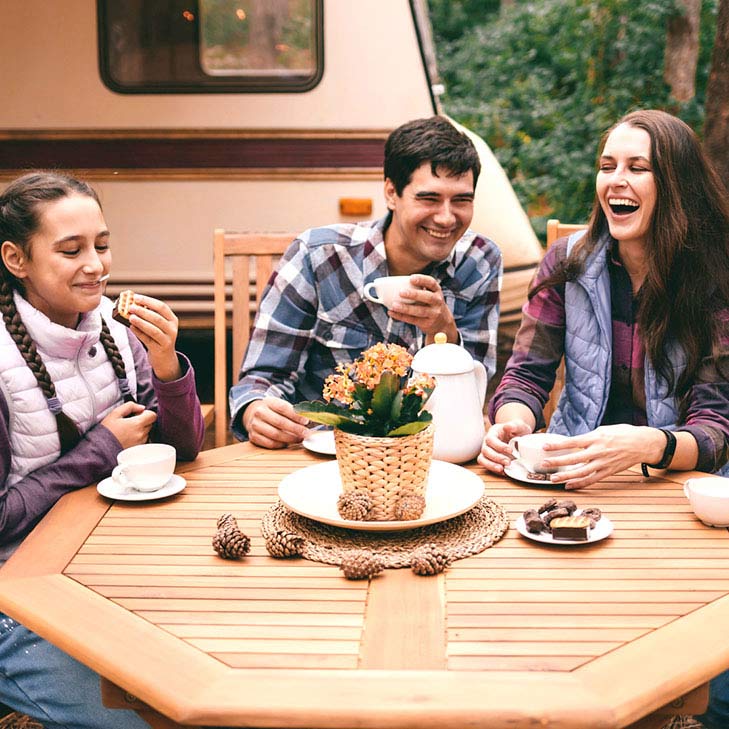 RV loans
Let us help finance your outdoor fun with loans on campers, motor homes, travel trailers and more
Let's go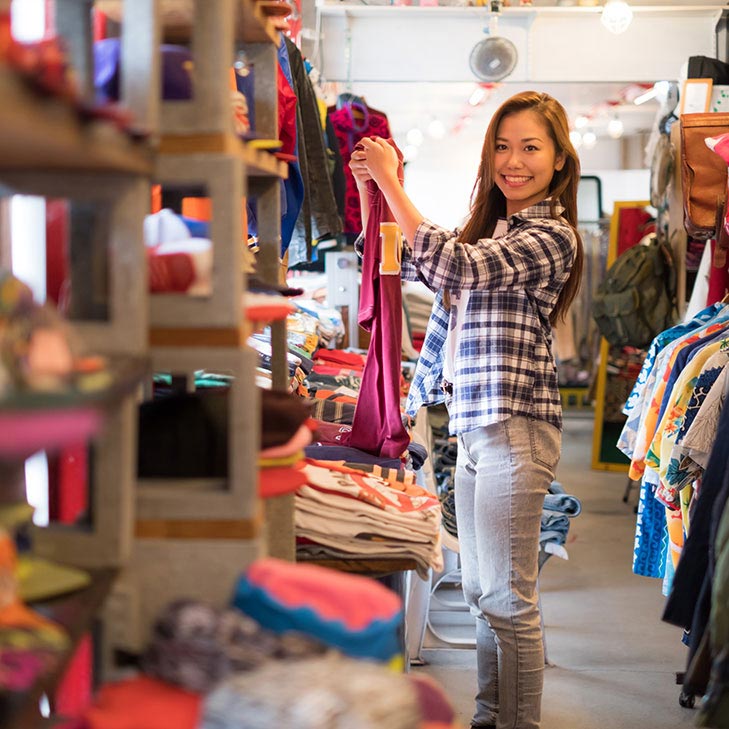 Solarity Visa®
Payment versatility and convenient access to your available credit with no annual fee or balance transfer fees.
Spend with ease
Helpful articles and information
Android, the Android robot and Google Play are trademarks of Google LLC. The Android robot is reproduced from work created and shared by Google and used according to terms described in the Creative Commons 3.0 Attribution License. The Apple, App Store and iPhone are trademarks of Apple Inc.
Message and data rates may apply depending on your cell phone plan. Please contact your wireless carrier for more information.