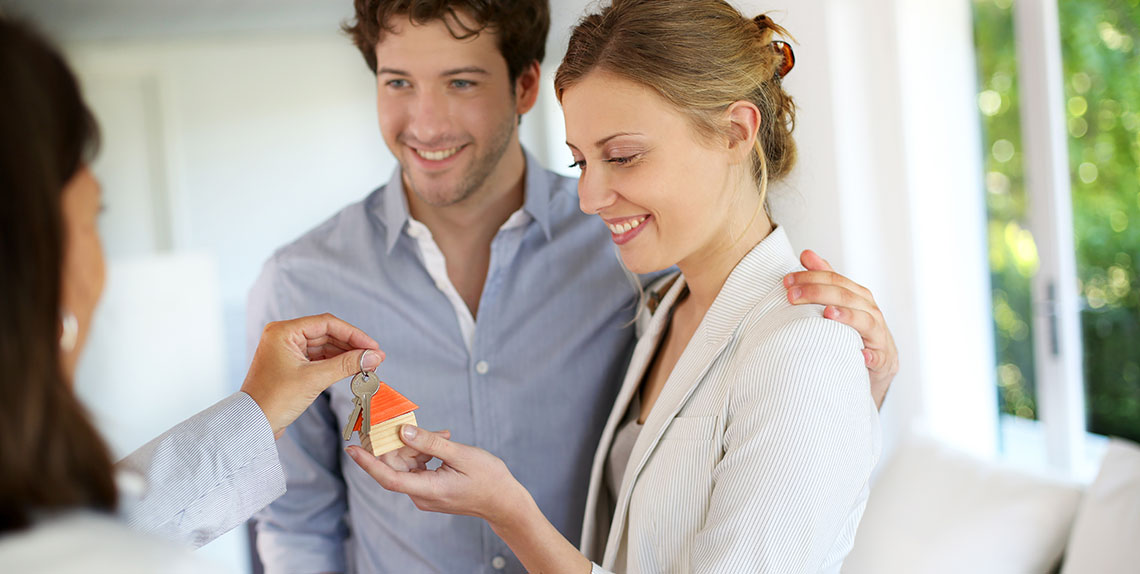 You are ready to buy a home. That's exciting! You aren't alone—owning a home is part of the American Dream, and many people dream of one day being homeowners. Yet buying a house is expensive, especially with home values increasing rapidly in recent years. With home prices surging in the wake of the pandemic, the average home price in the United States jumped 30% in one year, rising to $428,700 in the first quarter of 2022.
That's a lot of money! Most of us don't have $400,000 lying around. So, for most American home buyers, purchasing a home will require borrowing money or taking out a mortgage to buy a home. But there are so many different types of mortgages; which one is best?
In this article, we'll look at just some of the most common types of loans for home buying, the different circumstances in which they might be used and how to tell which type of home loan is right for you.
How do loans for home buying work?
When it comes to home loans, they all operate under the same principles. You borrow the total amount of money you need to afford to purchase your home. This is called the principal.
There are two key numbers to consider: The first is the interest rate, or the percentage of extra money you pay the lending institution to borrow the principal. The second is the mortgage term, or the period of time you have to pay back the loan. The most common mortgage term in the US is 30 years, but shorter terms exist.
Due to the nature of how compound interest works, the total amount you pay over the life of a loan can be a little hard to determine. For example, if you take out a $400,000 mortgage with a 5% interest rate, you might reasonably assume that over the life of a loan, you'd pay $420,000 (5% increase). However, when the interest is compounded, the total is closer to $900,000. A 4% rate, on the other hand, winds up at $808,000, nearly $100,000 less. So, even if just the interest rates are different, all else being equal, you can end up paying a lot more—or a lot less. A home loan calculator can help you determine what your overall output might be.
Loan types differ in how their interest rates are calculated, in the sort of down payments that are required or perhaps in total loan maximums. Now, let's explore the different types of home loans.
What are the different types of loans for home buying?
It would be very difficult to go over all the possible types of loans for home buying in a single article. However, some categories or types of mortgages are more common than others, so let's talk about the types of mortgages you're more likely to encounter.
Fixed-rate mortgage
This is the most traditional type of mortgage, where your interest rate doesn't change at all. You're locked into the same interest rate for the entire life cycle of the loan, from month 1 to month 360. This can be very beneficial. For instance, a couple who bought a home in 2021 with home loan rates as low as 2% is probably very happy with mortgage rates above 5% in much of the country now. On the other hand, if you lock in your mortgage rate in a period of high interest, it might be frustrating when rates go down again. (But that's what refinances are for.)
Adjustable-rate mortgage
Also known as ARMs, adjustable-rate mortgages have an introduction period, usually, 5 to 10 years, where your rate stays at a fixed amount. After that introductory period, the rate goes up and down over the remaining life of the loan, based on market conditions that are tied to other interest rates, such as the Federal Reserve's national rate. ARM intro rates are usually lower than those of fixed-rate mortgages, so they can be attractive options if you're not planning on staying in the home for the entire loan term. Also, if interest rates are expected to decline, then this can be an appealing option because you can always refinance your home loan.
Zero-down mortgage
Most home purchases require a down payment in cash, typically around 20%. However, not everyone has thousands of dollars in cash sitting around. For that reason, zero-down mortgages are an attractive alternative, usually offering slightly higher rates in exchange for less (or no) money down. Solarity's Home Now program is an example of this type of loan.
USDA home loan
The US Department of Agriculture offers subsidized home loans that are very attractive options because interest rates are lower and normal costs, such as closing fees, can be included in the total mortgage amount. However, since these are meant to increase home adoption in more rural areas, they are subject to restrictions on location and income to qualify.
Jumbo home loan
Most lending institutions will not offer traditional mortgages above a certain loan limit, set by Fannie Mae and Freddie Mac. However, for home buyers who want to finance a home purchase above $726,200 as of January 1, 2023, jumbo loans are an option that will let home buyers get into a more expensive home of their choice, typically costing them a bit more.
Bridge home loans
These mortgages are intended to "bridge" the gap between a current property you own and a new property. For instance, if you have a baby on the way but haven't finished paying off your mortgage on a smaller starter home, you can get a bridge loan based on the equity in your current home, rolling it into the purchase of your newer, larger home. We offer and have written about bridge loans before.
Which is the best loan for home buying?
The truth is that there isn't one single best loan for home buying. All of the options have their strengths and weaknesses, and each one might be better or worse given your specific circumstances.
For this reason, it's important to have a lending institution you can trust, such as Solarity Credit Union. All Solarity home loans come with a flat origination fee that helps borrowers save thousands at closing, local servicing for the life of the loan, a 100% online process and the assistance of expert Home Loan Guides at every step.
Interested in our home loans?
Contact Solarity today
to get started.
What's your Solarity story?
We're on a mission to tell the stories of our members and how they are living their best lives. Do you have a Solarity story to share?