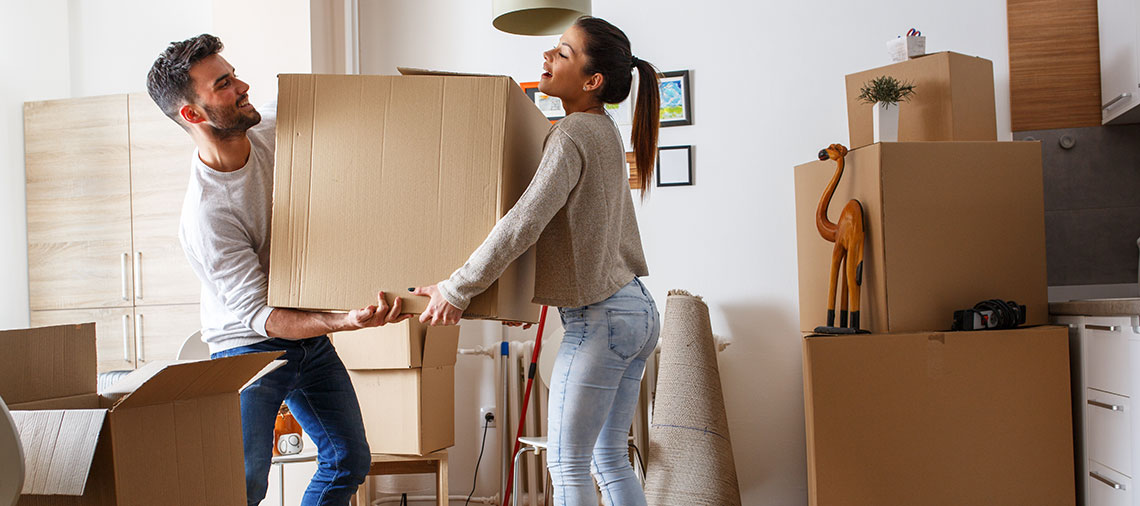 In the market to buy a new home? Looking to secure some financing? Then you may have come across the term "bridge loan." If so, you may be asking yourself, "How does a bridge loan work?"
Allow us to explain. Solarity Credit Union works hard to make homeownership accessible for virtually everyone. It's one of the reasons we offer bridge loans. We'll explain exactly what a bridge loan is and how it works and discuss whether a bridge loan may be the right option for you if you're looking to buy a new home.
What is a bridge loan and how does it work?
A bridge loan refers to using the equity in your existing home to secure temporary financing for the purchase of a new home. For instance, you may have a baby on the way and need a bigger house and want to close on it right away. But you haven't sold your starter home just yet and are unable to afford a new home purchase until you do.
A bridge loan can help you fill in the gap of time between your new home purchase and the sale of your existing home. Once your home sale is finalized, you can use the proceeds to pay off the outstanding balance on your mortgage, just as you normally would. Then you can secure permanent financing through a home loan refinance of your bridge loan. It's the perfect option for someone who already owns a home but doesn't have the down payment saved to purchase a new one.
How do I get pre-approved for a bridge loan?
You get pre-approved for a bridge loan the same way you get pre-approved for any other type of home loan. The lender will look at your household income, credit history, debt-to-income ratio and other financial information. A key difference with bridge loans, though, is obviously you have to already be a homeowner, with equity in your current home, in order to qualify. It also helps if you are in good standing with your current lender and up-to-date on all your mortgage payments.
You may be thinking, "I can't afford two mortgage payments at the same time." Are you worried you'll have to continue paying down your current mortgage while also making payments toward the new bridge loan? Well, yes and no.
A bridge loan functions similarly to a home equity line of credit in that you make interest-only payments for the first 12 months. This gives you a full year to sell your home so that you can avoid feeling rushed or pressured into accepting just any offer.
The interest-only payments for the first year provide adequate time to list your home, find the right buyer, negotiate a competitive offer and get to the closing table before the principal payments kick in on your bridge loan. Essentially, a bridge loan buys you time, affording you the opportunity to close on your new home while holding out for the perfect offer on your existing home. For many borrowers, it's a win-win situation.
Is a bridge loan the right option for me?
To answer this question, start by crunching the numbers. Can you afford interest-only payments on a bridge loan for the first year while also continuing to make your monthly mortgage payments? If so, then a bridge loan may be just what you need to get into a new home while waiting for your current home to sell. You don't have to crunch these numbers alone! Solarity's expert Home Loan Guides are available to help walk you through your options.
Also, it's a good idea to be fully prepared. While the one-year timeframe should provide you ample opportunity to sell your home, you should also make sure you're prepared for the full loan payment to kick in, should that one-year period elapse and you find your house is still on the market.
Want to avoid temporary housing?
If you've crunched the numbers and find that a bridge loan makes the most financial sense for you, there are certainly a number of benefits. For instance, you can avoid the time and expense of moving into temporary housing while in between homes.
Normally, when you sell your home before closing on your next home, you might find yourself temporarily relocating. Relocation can be both costly and time-consuming. You may even need to spend money on a rental or a hotel stay.
A bridge loan, on the other hand, allows you to stay put in your own home until you close on the new one. No need to deal with the hassle and stress of relocating in the interim. Instead, you can seamlessly transition from your former home into your brand-new home without worrying about where you'll stay in the meantime. Yet another unique advantage that a bridge loan provides.
Do you want to avoid a contingent offer?
A bridge loan can also make your offer more competitive to a seller. For instance, many buyers may include a contingency clause in their offer stating that they will only proceed with the new home purchase if they are able to sell their existing home. This can make your offer less attractive than a competing offer from a buyer who has already secured financing and doesn't need to sell their home. A bridge loan could be just what you need to get an edge over other buyers.
But what if you don't have much equity built into your existing home? Not to worry. Solarity finds ways to bridge gaps in more ways than one. We offer bridge loan financing up to 90% of the appraised value of your existing property. It's perhaps enough to get you into the door of your new home while you're waiting for the right buyer with the right offer on your current home.
Still have questions about "how does a bridge loan work" or wondering whether a bridge loan might be right for you? Get in touch with Solarity Credit Union. We can arrange a time for you to meet with one of our Home Loan Guides to learn more.
Whether you close on a bridge loan or another
Solarity home loan
, we'll get you to closing faster and more easily with our expert Home Loan Guides and the full team supporting them. Before you know it, you'll be resting easy and sleeping soundly in your brand-new home.
What's your Solarity story?
We're on a mission to tell the stories of our members and how they are living their best lives. Do you have a Solarity story to share?