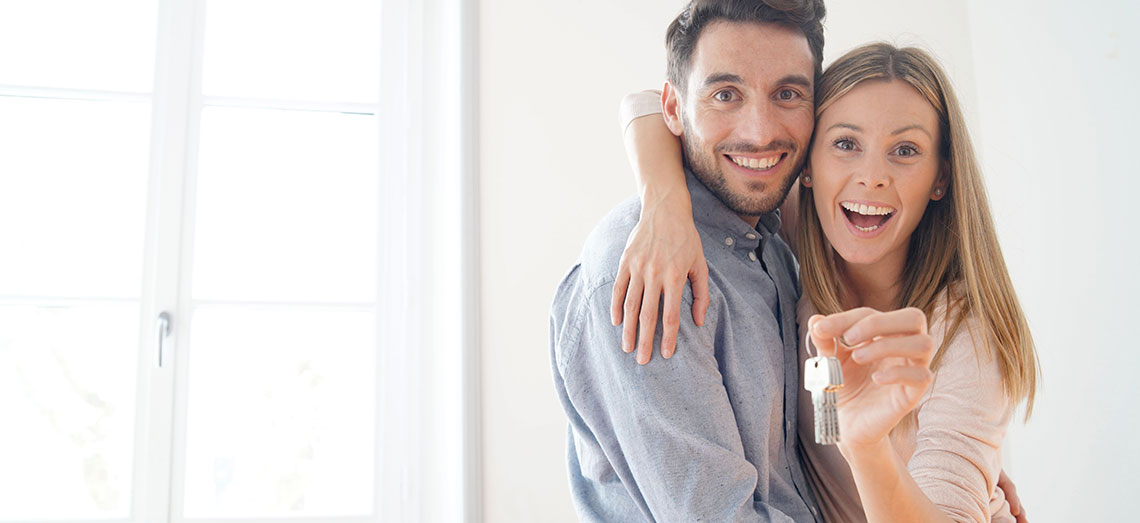 In today's market, many can afford to make monthly mortgage payments but struggle to save for a 20% down payment. Fortunately, if saving to put 20% down is your only obstacle to buying a home, there are programs designed to help first-time home buyers.
Are you ready to purchase a home but unable to afford the down payment? You may find that you can easily make monthly mortgage payments for what you are paying in rent. Take advantage of first-time buyer loans with zero down and skip the stress of saving for a down payment. Let's explore how zero-down loans can help you move into your own house sooner.
Do I really need to put 20% down to buy a house?
If you are thinking about buying a house, chances are you have heard you need 20% down to qualify for a mortgage. You may have read it's necessary to put this large amount down to avoid private mortgage insurance (PMI). You probably have been told to avoid PMI at all costs. But, is all of this really true?
These misconceptions lead many potential home buyers down a path of trying to scrimp and save for years for a down payment. This delays the process, and some feel like they will never be able to purchase. Meanwhile, these potential buyers are paying high rent each month. Rent prices are skyrocketing, making monthly mortgage payments cheaper than rent for some. Others deplete their life savings to cover the down payment, leaving them with no savings and unable to afford other expenses.
Avoid these traps with first-time home buyer loans with zero down. You can keep your savings intact and not delay purchasing. See if you qualify for a zero-down mortgage, and buy a house with no down payment.
How do zero-down loans help first-time buyers?
Take time to shop around and look for a lender that offers loans with zero down payment. Many of these programs are designed to help first-time buyers purchase a house sooner rather than later. Additionally, with the help of these loans, your money isn't tied up in a down payment so you can afford closing costs and monthly payments.
Some lenders offer zero-down loans with waived lender fees and reduced PMI. As mentioned, many home buyers avoid PMI at all costs. However, PMI is simply insurance for a lender, protecting them against foreclosure in the event the borrower is not able to make their payments. Once you get 20% equity in your home, you can usually remove PMI. With the rate that home values have increased, some borrowers have paid PMI for less than four years. It all depends on the changing marketing conditions and home values.
Zero-down loans help home buyers make an investment in their future, taking advantage of the rising value of houses now. You can save your money for emergencies and monthly expenses, as well as quality of life – without having to tap into your life savings. Home buyers can also avoid expensive monthly rent that yields no return on investment. Investing in property grows your wealth, rather than your landlords'. Stop having to move on other people's timelines and take control of your future.
What are the other financial advantages of first-time home buyer loans with zero down?
No down payment is required to qualify for a mortgage for borrowers with strong credit

Monthly PMI fees are cheaper than some government-assisted low-down mortgages

Closing costs can be rolled into the total loan amount
Who qualifies as a first-time home buyer?
It may seem obvious who constitutes as a first-time home buyer, however, there are some conditions you may not have considered. Have you inherited property? Are you buying with a partner who is not a first-time buyer? Are you cosigning with someone who has previously owned? Do you own foreign property? If so, you may not be classified as a first-time buyer. However, check with the lender first before ruling anything out.
If you have never owned or had your name on a mortgage agreement within the last three years, you may qualify as a first-time homebuyer. That means, even if you have previously owned, but it's been more than three years, you may still qualify.
What loan types are available?
There are several types of loans available for zero down. Some of these will vary from lender to lender. Here are a few of the more common options:
USDA home loans are offered by the United States Department of Agriculture and are intended to help people with low-to-moderate income looking to buy in rural and suburban areas. They are government-backed loans to encourage development in rural areas. They do have eligibility requirements for income and location. Apply for a USDA loan directly through your lender.
First-time home buyer loans differ from lender to lender. They are available to all borrowers who meet the eligibility requirements. As long as you are a first-time buyer and are qualified, you can receive a home loan with a low or even no down payment.
At Solarity Credit Union, we help put homeownership within reach for more buyers with our zero-down-payment and low-down-payment loan programs. With waived lender fees and reduced PMI, our loans make buying a home accessible. Don't wait to buy your first home. Talk to our expert Home Loan Guides today. We will review your goals, income and credit, among other factors, and recommend the loan that's best for your circumstances.
Buying a home is exciting. Take advantage of zero-down loans and make the move to homeownership.
What's your Solarity story?
We're on a mission to tell the stories of our members and how they are living their best lives. Do you have a Solarity story to share?