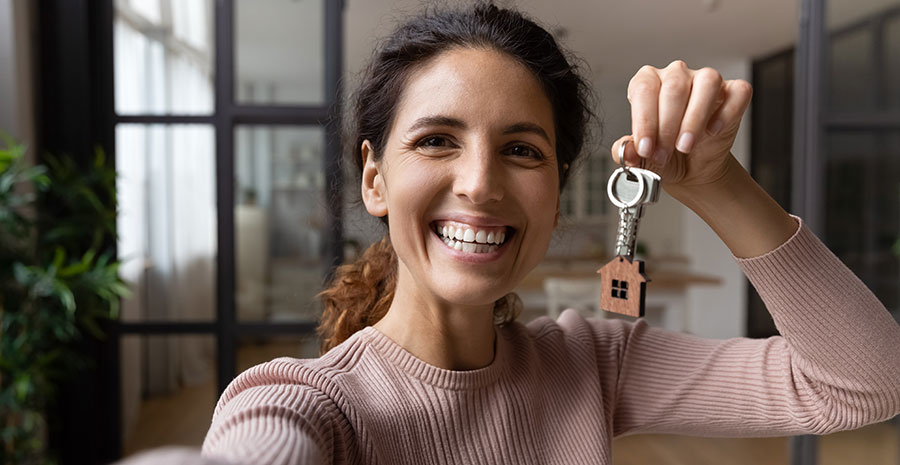 If you are looking to buy a house, you will most likely need to qualify for a mortgage. The type of home you can afford will be determined by the size of the loan you qualify for. This can be difficult to navigate if you don't have an understanding of what homes are realistically within your price range. Fortunately, you can get pre-qualified for a loan, which will help you determine what you can afford.
It's a good idea to get pre-qualified before you start house hunting. It's a helpful tool in clarifying your finances and establishing a budget for your future home. Read on to learn how to get pre-qualified for a mortgage and begin your path to homeownership.
What is pre-qualification?
Pre-qualification for a mortgage is an informal evaluation conducted by a lender, such as Solarity Credit Union, assessing whether or not you meet the minimum requirements for a loan. It provides borrowers with an estimate of the loan amount they might qualify for.
This is an important step, as it'll signify to sellers and real estate agents that you are not only serious about any offers you make, but you are able to afford them as well.
Here are five simple steps for how to get pre-qualified for a mortgage with Solarity Credit Union.
1. Check your credit score
A pre-qualification for a home loan is a less formal evaluation of your finances and only requires proof of income, a list of your debt, your employment history and your banking history. During the pre-qualification process, lenders will perform a soft credit check. This will allow them to review your credit score and history without the check appearing on your credit report. Your credit score is based on your credit history and will help lenders determine your creditworthiness and the range of mortgage rates that will be available to you.
Since your credit score will play a part in pre-qualifying for a home loan and, ultimately, obtaining that loan, it's a good idea to take a look at your credit report before you contact a credit union. You're allowed one free credit report each year, and it can be obtained through sites like Experian. If your credit score is lower than you'd like, take a few months to make some improvements. Look through the report for any errors and take time to correct them. Pay all of your monthly bills on time. Pay off some current debt if you're able to. Every little bit helps.
2. Calculate your debt-to-income ratio
A lender will look at your debt-to-income ratio while you are applying for a mortgage. Your debt-to-income ratio is calculated by adding up your monthly debt payments and dividing them by your gross monthly income. This information helps a lender determine your ability to manage monthly payments and gauge whether you will be able to make timely payments on your loan.
A lower debt-to-income ratio communicates to a lender that you're capable of making monthly payments on time and are less of a liability. This can translate into better interest rates or qualifying for a larger loan. Typically, someone with a higher debt-to-income ratio has a harder time making monthly payments. Anything higher than a 43 percent debt-to-income ratio may mean you have to explore options other than a qualified mortgage.
3. Consider your down payment
The size of your down payment will also determine the size of your mortgage. It will also determine whether or not you have to pay for PMI (private mortgage insurance). The down payment is the amount you pay up front and is not paid by a lender as a part of your loan. The remaining balance owed becomes your mortgage. The larger the down payment you make, the lower your monthly payment and PMI will be. If you can make a 20% down payment, then you can avoid having to make monthly PMI payments.
For some buyers, particularly first-time homebuyers, it may be difficult to make a down payment, and you may opt for a loan with a smaller minimum down payment. Lenders like Solarity offer no- and low-down-payment loan options. For many borrowers, the costs of PMI are worth it to own their own home.
4. Understand refinancing
Mortgage refinance is when a homeowner replaces their current loan with a new mortgage. This can potentially reduce your mortgage payment and lower your interest rates. You may also choose to refinance to cash out home equity or to receive a new loan type or new loan term, which may help you pay your house off earlier. If your credit score is quite low when you first obtain your loan, refinancing your mortgage once your score is higher can improve the interest rate and terms you receive, saving you money monthly and in the long run.
5. Evaluate terms and loan options
Once you receive your pre-qualification, it will equip you with an estimate so that you can look at the different loans available and explore the terms of these loans and what rates they offer. There are a variety of home loans available, including conventional, zero-down-payment, fixed-rate and adjustable-rate mortgages. Each has different terms and different eligibility requirements.
It may be in your best interest to partner with a credit union during this process. Not only will their loan experts be able to give you a pre-qualification, but they will also help you navigate through the various loans available to you and answer any questions you have. A credit union also typically offers lower interest rates on home loans, making them the preferred lender.
Solarity is here to help
If you're in the process of shopping for a home or home loan,
Solarity Credit Union
can help you. We offer pre-qualifications, and our expert Home Loan Guides are here to make the
home loan
process simple, fast and affordable. Whether you are looking to upsize, downsize, or refinance, we can't wait to partner with you so you can focus on creating memories, not paperwork.
What's your Solarity story?
We're on a mission to tell the stories of our members and how they are living their best lives. Do you have a Solarity story to share?