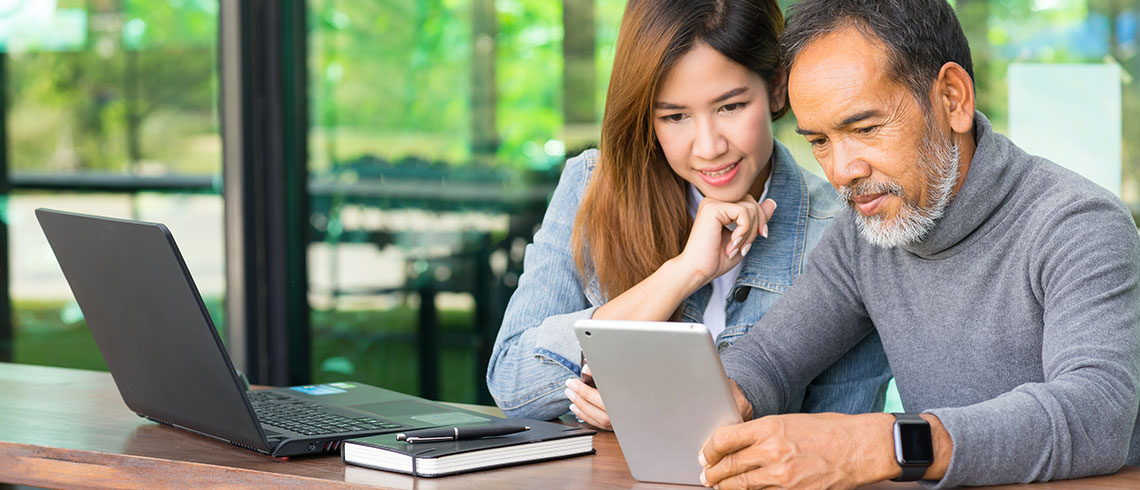 Homeowners want to get the most value out of their homes and save as much money as they can while doing so. For many, a cash-out refinance is the best route. A cash-out refinance can give homeowners more options to complete home improvement projects they've been putting off or consolidate debt that holds a higher interest rate. To best understand if this is a good option for you, it's a good idea to know what the average cost of a cash-out refinance is.
When you work with cash-out refinance lenders like Solarity Credit Union, you have access to competitive interest rates, flexible terms and the opportunity to choose the refinance option that best suits your needs. If you've been on the fence about moving forward with a cash-out refinance, learning more about how they work can help you decide if it's the right move for you.
What is a cash-out refinance?
When you refinance your home, your current mortgage is replaced by a new mortgage with a new set of terms and rates. If you choose to do a cash-out refinance, the same rules apply; however, your new loan will be larger than your previous loan balance, and you'll be paid the difference between the amount you owe on the home and the amount borrowed. This amount is paid in cash, which is a big selling point for people who could use the cash for other projects.
A cash-out refinance is an appealing option for homeowners who have acquired a good amount of equity in their homes by paying off some of the principal of their loan. Along with receiving cash, you'll also have the opportunity to negotiate new loan terms, which can include a shorter repayment schedule as well as a lower interest rate. As people gain more equity in their homes, and more people are becoming homeowners, cash-out refinancing is becoming a much more popular option than before.
Why do people choose this option?
There are a variety of reasons why people decide to do a cash-out refinance. The ability to receive cash can open up opportunities that weren't available before and can help people improve their financial situations. While each person's reasons are unique to them, there are a few possibilities that are more common than others.
Home improvement projects are among the top reasons people choose to do a cash-out refinance. Finding the cash to make costly improvements to your home can be difficult, but improving your home through these fixes can increase your overall satisfaction in your living space as well as increase your home's value. Many people see both reasons as being worth going forward with this process. Using your cash for home improvements allows you to avoid using a high-interest credit card to pay for expenses. A cash-out refinance can actually end up saving you money in the long run.
Another popular reason people choose cash-out refinancing is to consolidate their other debt. The interest rate you can receive with a cash-out refinance is often significantly lower than the interest rates on credit cards, personal loans or even student loans. People see this process as a way to transfer the balance of those debts into a new loan and then use the cash they receive with a cash-out refinance to pay the others off.
Consolidating your debt into one place can save you thousands of dollars in interest over the years, but it can also help improve your credit score and help you better manage your debt. If you have student loans, car loans or credit card balances that hold a higher interest rate than a cash-out refinance offers, then it may be worth it to move forward with refinancing.
What is the average cost?
The average cost of a cash-out refinance will vary depending on each homeowner's unique financial situation, but there are a few variables that nearly everyone will encounter through this process. Each cash-out refinance will have closing costs that need to be paid, much like you had when you first bought your home. These closing costs often need to be paid up front in cash, so having an idea of the amount is wise.
Closing costs include things like appraisal fees, origination fees, inspection fees and more, which can certainly add up. On average, typical closing costs will fall somewhere between 3% and 6% of the mortgage principal.
Since all cash-out refinance lenders are a little different, consider closing costs in your lender selection process. For instance, credit unions tend to have lower closing costs than online lenders or banks. And some lenders, Solarity, for example, have a flat fee that's the same no matter how much the loan is.
What factors can change the cost?
When you're trying to determine the estimated cost of your cash-out refinance, you'll want to take a few variables into account. One of those is the current value of your home. There is a good chance the value of your home has changed since you first purchased it. If you're lucky, the property will be more valuable than it was before. Either way, you'll want to contact an appraiser to get an accurate appraisal value for your home. You'll also want to double-check what your current mortgage balance is and then see what the difference is between those two numbers.
Another factor that can change the costs for you is the interest rate that a cash-out refinance lender offers. Your new interest rate will determine how much money you pay in interest over the life of your loan as well as what your monthly payment will be. This number can be a deciding factor in determining whether the cost of the cash-out refinance is worth it now or if waiting until a more convenient time would be better.
For a better idea of what the numbers on a potential cash-out refinance will look like, try using Solarity's cash-out refinance calculator. It does all the math for you. Just plug in the numbers. With this tool, you can get a better idea of how much you could borrow through this refinance option.
If you'd like to learn more about cash-out refinancing, a
Solarity Home Loan Guide
is waiting to answer your questions. Ready to get started?
Get a personalized quote today
.
What's your Solarity story?
We're on a mission to tell the stories of our members and how they are living their best lives. Do you have a Solarity story to share?