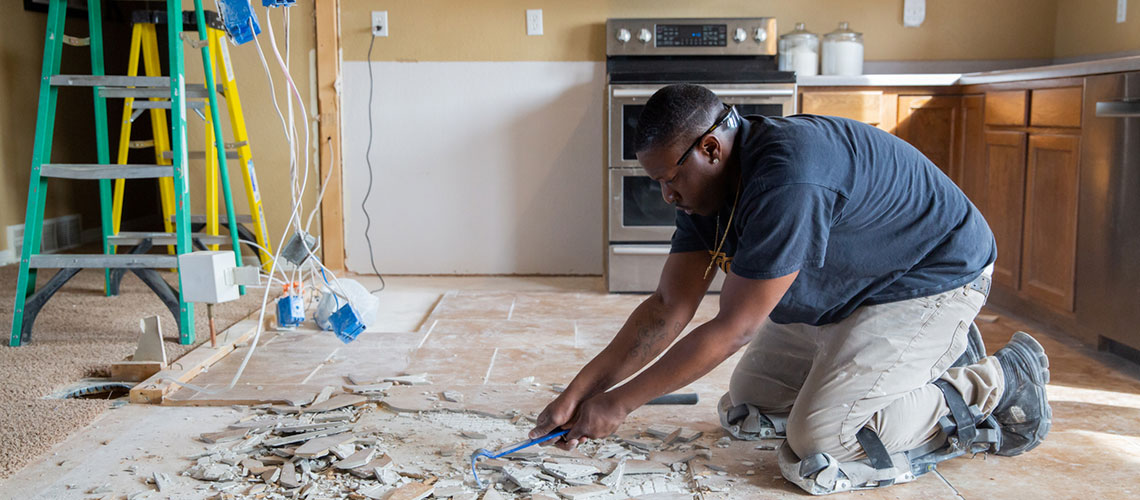 More than half of American homeowners are planning some type of renovation or remodel this year, according to the 2022 U.S. Houzz & Home Study. Anticipated spending came in at a median of $15,000, and as high as $75,000 for larger projects.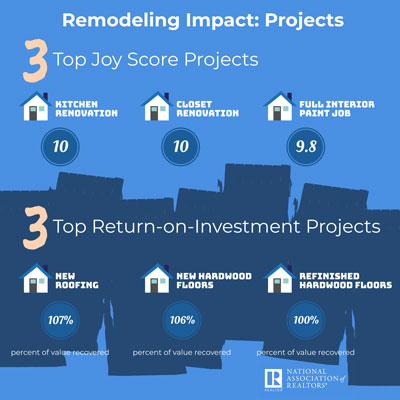 If you're in that camp, you might be wondering which improvements have the biggest bang for your buck. But home renovations are about more than just recouping your initial investment when you're ready to sell. There are intangible benefits that go far beyond monetary value, such as pride of ownership, additional space, improved functionality and the simple joy of living in a home you love.
In fact, the National Association of Realtors (NAR) published their 2022 Remodeling Impact Report that evaluates home projects based on both return on investment (ROI) and a "Joy" score. So, let's take a look at the most popular home upgrades and where they fall on the cost vs. value vs. happiness scale. We'll also explore how the equity in your home could be used to help pay for them.
1. Kitchen contentment. Kitchens are, in many ways, the heart of the home. How many of us have had the experience of hosting a large party, only to find everyone congregating in the kitchen? There are perhaps no other rooms in the house that get as much attention when it comes to design trends, which means last year's "must-have" styles, colors and appliances could start looking dated in a few years.
A full kitchen remodel can be costly, depending on the extent of the changes you plan to make. Many homeowners wonder, "will I be able to recoup the cost of a kitchen remodel when I go to sell my home?" Remodeling Magazine's 2022 Cost vs. Value Report for the Pacific region estimates that a homeowner could get back approximately 78% of the cost for a "minor" mid-range kitchen remodel in increased resale value.
But ROI isn't the only consideration – there's also the enjoyment factor, and kitchen renovations earn nearly a perfect Joy score in the NAR study.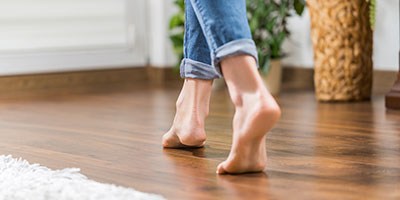 2. Hardwood happiness.Whether your existing floors are in desperate need of refinishing, or you want to add new wood flooring, either is a top cost-recovery endeavor, netting 118% to 147% in ROI, depending on which route you choose. Both refinishing old flooring and installing new hardwood rank high on the Joy scale, too, with perfect 10s and more than 90% of homeowners stating they "have a greater desire to be home since completing the project." With exceptional ROI and satisfaction ratings, investing in hardwood is clearly a winning strategy.
3. Garage door delight. It may come as a surprise but replacing your garage door is an investment that will pay for itself in the long run. Not only is it relatively affordable (compared to other things on this list) but you can also expect to recoup 95-100% of your costs. With many different styles to choose from, new garage doors can transform the appearance of your home's exterior, giving it a much-needed facelift. Choose an insulated door to minimize temperature swings and protect your belongings. Newer doors are also less susceptible to break-ins, so they may improve the security of your home. And finally, when asked how they felt about adding a new garage door, NAR survey respondents gave the project a 9/10 on the Joy scale.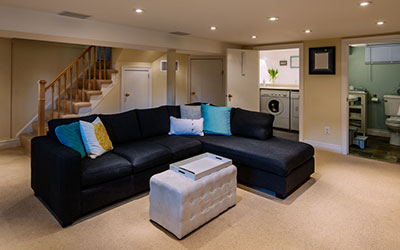 4. Basement bonanza. If you love your home but wish you had more room, consider finishing your basement. Many homeowners are garnering significant extra living space by reimagining their basements for better functionality and increased square footage. Whether you could use extra bedrooms, a family game room, entertainment space or a home office, your basement conversion is likely to bring you a lot of happiness when complete, with an 86% ROI and a 9.7/10 Joy score.
5. Wonderous windows. Is there anything worse than windows that don't function well? Whether they are single-pane and drafty, dripping with condensation or hard (impossible?) to open, old windows can be unsightly as well as a burden on your HVAC system. Fortunately, whether you decide to switch them out to vinyl or wood, you really can't go wrong. Homeowners making the switch rated this home improvement 9.6/10 on the Joy scale, with 73% saying they "have an increased sense of enjoyment when they are at home." The ROI isn't too shabby, either, with various research reports citing anywhere from 63% to 76% cost recovery, depending on whether you go with vinyl or wood. And of course, there are other benefits such as lower utility bills, improved sound dampening and enhanced UV protection.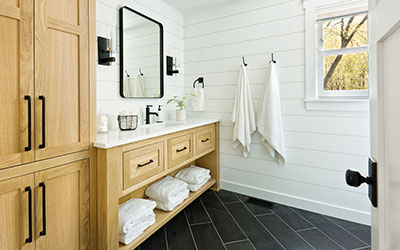 6. Bathroom bliss. Let's face it – our bathrooms get a lot of use, and an inefficient, small or dated bathroom can be annoying or even downright embarrassing. According to the NAR report, the top reasons people cited for undertaking a bathroom renovation were to upgrade worn-out materials, add features and improve livability. So, if your washroom needs a makeover, go ahead and add it to your to-do list. Bathroom remodels rank high on the Joy scale, coming in at 9.6/10, and they offer decent cost recovery at 68% or more, depending on the scope of the project.
7. Siding satisfaction. Unless your siding is in visibly poor condition, you probably don't think much about this exterior surface that helps protect your home. But replacing your old siding with fiber cement reaps rewards beyond its ROI, which can vary between 74% and 86%. Fiber cement is one of the most durable siding materials available and holds up against wind, fire, water and insect damage. While it may not have the soul-satisfying appeal of some of the other projects on this list, there's a lot to be said for peace of mind, knowing your home is protected from the elements.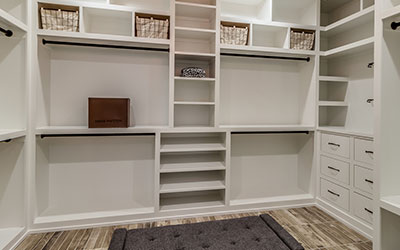 8. Captivating closets. A common homeowner complaint is lack of adequate storage space. And many of us drool over spacious, pristine, walk-in closets with tons of shelving, hanging rods, shoe racks and other organizational lovelies. Closet renovations earn a perfect 10 on the Joy scale and recoup 83% of the project costs. A study from 2015 found that 54% of Americans are overwhelmed by clutter, and 78% of them have no idea what to do with it. A closet makeover that includes plenty of places for all your stuff might be just what you didn't realize you were missing in your life.
9. Pristine paint. When's the last time the inside of your home saw a paintbrush? If it has been a while, you may have a lot of "life" showing on your walls, whether that's from kids, pets, sun damage, dirt, grime, dings or scuffs. Painting is relatively affordable, whether you hire a pro or take it on yourself. If you are thinking of selling, consider giving the inside of your home a total refresh with a soothing neutral palette to attract more potential buyers. Even if you aren't planning to list your home anytime soon, don't underestimate the impact fresh paint can have on a room and your mood. When homeowners were asked how happy they were after tackling a whole-house interior paint project, they gave a resounding 10/10 Joy score, with 34% saying the most important results were "beauty and aesthetics." As far as ROI, estimates vary, with some saying it could boost the sale price of your home by 1-3% or net 107% cost recovery.*
Tap into your home's equity to create, update or renovate!
It's clear that choosing the right home improvement projects can add both value and happiness to your life. When it comes to paying for these upgrades, however, your regular monthly cash flow may not be enough to cover the costs, especially for some of the larger endeavors on this list.
The great news is that home values are up, which means you could have a ton of equity in your home. And just because that money isn't sitting in a savings account, it doesn't mean it's out of reach. Both a cash-out refinance and HELOC (home equity line of credit) offer a way for you to access those funds and use them however you want, including for renovations. In some cases, the improvements you make could also be tax deductible – just be sure to consult your tax advisor to see what qualifies.
When you're ready to talk about how to pay for your luxurious chef's kitchen, theater room in the basement or gorgeous new hardwood floors, get in touch with us. We'll run the numbers to see how much equity you have and how to make the most of it.
*Source: bobvila.com
What's your Solarity story?
We're on a mission to tell the stories of our members and how they are living their best lives. Do you have a Solarity story to share?