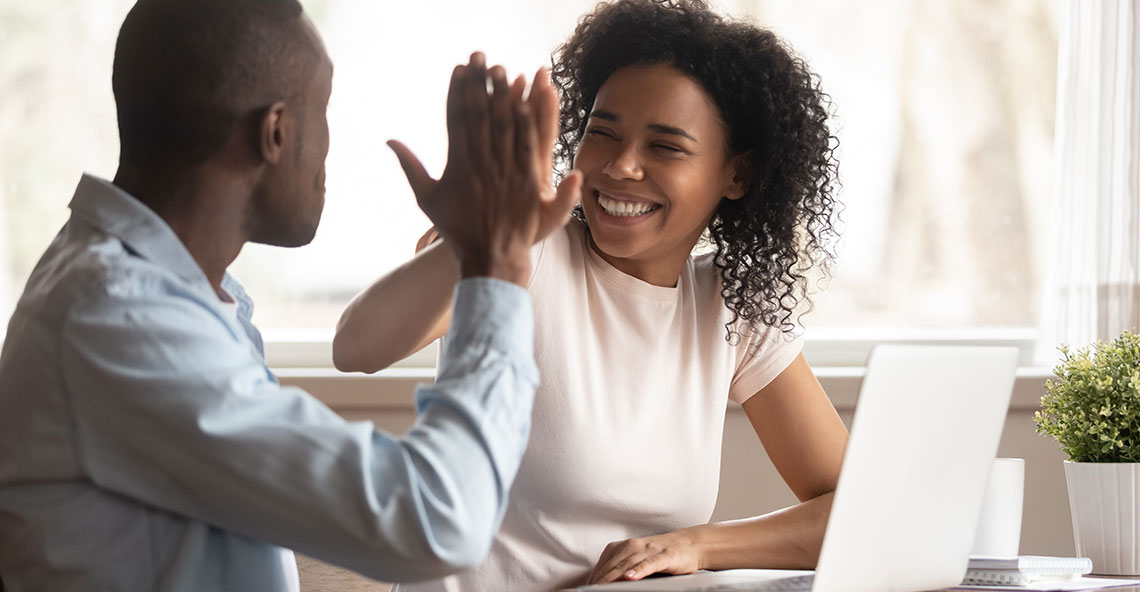 Do you have a mortgage? Are you thinking about refinancing your home loan? When you refinance at the right time, you can often save money in a number of ways. This can include (but isn't limited to) tapping into lower mortgage rates, lowering your monthly payments and changing the term of your existing mortgage.
You can save even more when you move forward with a refinance when you're sure to save on refinancing fees. Refinancing can cost between 3% and 6% of a loan's principal in closing costs. It also requires an appraisal, title search and application fees. But refinancing without closing costs is sometimes an option.
Refinancing isn't ideal in every financial situation, but with a little forethought, you can determine whether refinancing at this time is worth it. Read on to learn when to refinance your home loan.
Mortgage rates have dropped
One of the best reasons to refinance your home loan is to lower the interest rates on your existing loan. Lower interest rates reduce the amount of interest you pay over the life of the loan, saving you money in the long term. You can decrease your monthly payments with a lower rate while increasing the rate at which you build equity.
Mortgage rates fluctuate. Though some factors determining your mortgage rates are within your control, such as your credit score, others are not. These rates are set by market forces and are affected by inflation, employment and the economy. Fast economic growth with low unemployment rates favors higher mortgage rates. A slower economy with a rise in unemployment can cause mortgage rates to drop. If rates have recently dropped significantly below your current rate, it's a good time to consider refinancing.
Determine when to refinance your home loan by calculating how much you can reduce your interest rate. Use Solarity's payment calculator to do the math for you. Can you reduce your interest rate by at least 1%? If so, it may be wise to refinance.
Your credit score has improved
Your credit score affects what home loans you qualify for. Typically, the better your score, the better your rates. Your credit score demonstrates your creditworthiness to a lender. A good credit score can communicate to a lender that you will make payments in a timely manner and won't default. Typically, the minimum credit score needed to secure a loan is 620. However, it is possible to obtain a loan with a score in the 500s.
Credit unions, such as Solarity, are often more willing to work with lower credit scores than other lenders, so consider that fact as you make your decision. Note that, to minimize the risk of a lower credit score, some lenders may charge higher rates. But that doesn't mean you can't get a better interest rate than you have now.
You can also work to boost your score and improve your credit. If you have repaired your score since closing on your original loan, you may benefit from refinancing and qualify for better terms and lower interest rates. Lower interest rates make it possible to both drop your monthly payments and save money over the life of the loan.
The value of your home has increased
If the value of your home has increased, you can replace your original mortgage with a new, higher mortgage that taps into your home's equity. In a cash-out refi, the higher mortgage is used to pay off the original mortgage, and the balance is paid to you in cash.
Exercise caution when using your home's equity so you don't increase your debt. When should you consider using your equity? If you have other debt with higher interest rates, you can use the cash to pay off that debt. Weigh your finances carefully. If you have a financial emergency, need to pay for house repairs or your child's education, research which lender has the best rates.
You have multiple debts with higher interest rates
A cash-out refinance can be used to consolidate your debt. If you plan on living in your house for more than a few years, replacing high-interest debt with a low-interest mortgage can help you pay off debts sooner. If you are planning to move soon, make sure to factor in the cost of financing so you don't lose money. Refinancing at this point may not be worth it.
Refinancing will shorten your loan term
Take advantage of lower interest rates and refinance to shorten your loan term. With this option, you can pay off your debt sooner and save money with a shorter loan term. Shorter terms often mean less interest paid overall.
Take note: a shorter loan term can increase your monthly payments. However, if you refinance when rates are lower, you can cut the loan period in half with only a slight increase in monthly payments. Do the math and calculate how different loan terms affect your monthly payment. A minimal change in monthly payments may still fit in your budget, but a large increase may not.
You want to convert to an ARM or fixed-rate mortgage
You may want to refinance if converting from an adjustable-rate mortgage (ARM) to a fixed-rate mortgage, or vice versa, is beneficial. For example, if the initial rate of your ARM has increased beyond the rate offered through a fixed-rate mortgage, converting to a fixed rate can save you money overall.
Conversely, you might consider switching to an ARM if interest rates have lowered and you plan to sell soon. Adjustable-rate mortgages typically have lower monthly payments. These rates periodically increase, but if you plan on moving in a few years, you can tap into lower rates and payments before they increase.
Final checklist
Would you benefit from refinancing your home loan? If you can check off any of the scenarios below, it may be time to refinance.
Lower your mortgage rate or monthly payments

Consolidate high-interest debt

Make home improvements

Pay for other large expenses

Pay off your home faster and save on interest over the life of your loan

Convert your adjustable-rate mortgage to a fixed-rate loan
When you're ready to refinance your home loan, partner with a credit union for great rates, terms and service. Whether you're looking to shorten your term, lower your monthly payment, consolidate debt or cash-out equity, choose
Solarity Credit Union
. We make refinancing your home loan fast, easy and straightforward with eSigning options for closing. Contact us today for flexible terms and competitive rates. If you still have questions, Solartiy can also help you
figure out if refinancing is right for you
.
What's your Solarity story?
We're on a mission to tell the stories of our members and how they are living their best lives. Do you have a Solarity story to share?