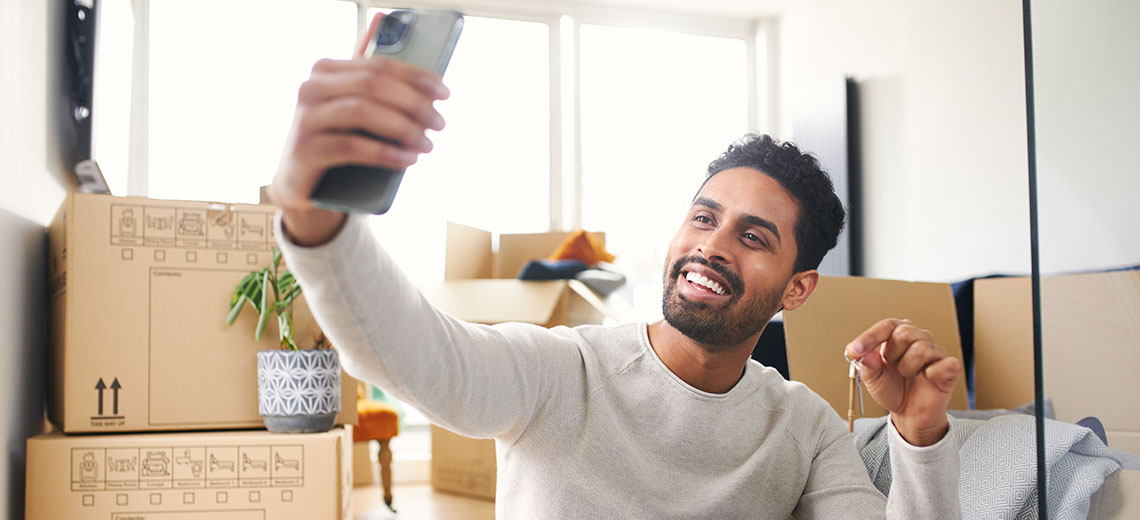 Buying a home is an exciting venture, especially if this is the first time going through the homebuying process. If you are like most homebuyers and will be using a home loan to pay off the full cost of your home purchase over time, you will need to not only find a home you love but also find a mortgage lender you are comfortable with and then get approved for a home loan.
Finding the right home loan for your specific financial needs means, first, doing some legwork to determine the current state of your finances and what your exact needs are. The mortgage process is not always a straightforward one, but putting in a little extra work to prepare is worth it.
Buying a home is a large financial investment, so taking the time to make sure you set yourself up for financial success is important. If you are looking for home loans in Yakima, WA, it's critical to find a great lender and a home loan that fits your financial needs. The home loan experts at Solarity Credit Union list below what you need to know to ensure you find the right home loan for your unique circumstances.
Get your finances in order
Before applying for any type of loan, it's important to find out what your current credit score is. Your credit score is used to determine your creditworthiness with lenders and can be a deciding factor in whether you are approved for a loan or not. If you are approved, it will be used to help determine the interest rate you are charged on your loan. Lower credit scores are considered a higher risk for lenders. This means you may not be approved, or if you are approved, you may pay a higher interest rate, so your monthly payments will be higher and your overall cost of the loan will likely be higher.
Once a year, you can request your credit score for free from each of the three major credit bureaus. You also can request your credit report, which will show the details used to determine your credit score. Your credit report will show late payments, bankruptcies, how much debt you have, how much overall credit you have available to you and other financial factors that make up your credit score.
Reviewing your credit report and making sure it is accurate is important to ensure your credit score is as high as it can be prior to applying for a home loan. You can dispute any inaccuracies on your credit report to get them removed as needed. Paying off any outstanding debts can go a long way to making your debt-to-income ratio more appealing to lenders. Your debt-to-income ratio should, ideally, be under 36% for the best home loans in Yakima, WA.
Research mortgage types and find what fits your financial needs best
There are several mortgage types to consider when applying for a home loan.
Conventional loan. You can apply for a conventional home loan, which is aimed at borrowers with good credit who are able to put a cash down payment on a home.

First-time homebuyer loan. If you are a first-time homebuyer, you can apply for an FHA loan, which is a government-backed loan for first-time homebuyers that offers a lower down payment requirement and accepts a lower credit score to be approved. Lenders such as Solarity also offer first-time homebuyer programs that offer no-down-payment and low-down-payment options.

USDA loan. If you live in a qualifying rural area and meet financial eligibility, you can apply for a USDA home loan, which is another government-backed loan option with no down payment required. It has lower interest rate options.
Finding the loan type that works best for your current financial situation is a crucial step in the home loan process. Once you know what loan type works best for you, you can move to the next step and start researching what loans are the most cost-effective in your area.
Compare rates and fees from multiple lenders
Now that you know what type of home loan you are looking for, you can start searching for your preferred lender. One thing to consider when opening a mortgage is who will be your point of contact for the length of the loan. Will you have an easy time accessing the right people if you have questions during the payoff process? For instance, not all lenders maintain the servicing of mortgages throughout repayment. This could make it more difficult to resolve any issues and if your loan is sold. Solarity Credit Union services our members' loans for the life of their loans. If there's ever a question about a payment or taxes, the local team is there to answer any questions.
You also want to compare the interest rates offered, as interest rates fluctuate over time and will vary per lender and based on the financial market. You will want to review the fees list as well to consider any additional fees that may be incorporated into the loan terms, such as closing costs, lender fees, any prepayment penalties or mortgage insurance points and other fees that you may not have considered.
Shopping online can be a great starting point, but speaking with a loan representative is always a good idea to ensure you have all the necessary information prior to choosing your lender. When comparing lenders, consider the whole package and not just the interest rates and fees. The good news is, by law, a lender must provide you with a Loan Estimate within three business days of receiving your home loan application. This allows you to do a line-by-line comparison between lenders so you can truly understand the cost of the loan. Responsiveness and transparency are both very valuable as well when picking a lender, as your home loan will be one that you will be paying off for many years to come.
If you are looking for home loans in Yakima, WA, and are looking for a lender with competitive rates that will service the loan with you for the entirety of the loan term, you should consider the mortgage lenders at Solarity Credit Union.
Get pre-approved for a home loan
Once you have narrowed down your list of lenders to your top three, it's time to get pre-approved for a home loan. Pre-approval will help show home sellers and real estate agents that you are able to afford the home and that you are serious about buying a home. The pre-approval will also make the final approval process much quicker for the lender once you are ready to purchase your new home.
Ready to get started?
Apply for pre-approval with Solarity today
, and you'll be enjoying your new home before you know it.
What's your Solarity story?
We're on a mission to tell the stories of our members and how they are living their best lives. Do you have a Solarity story to share?