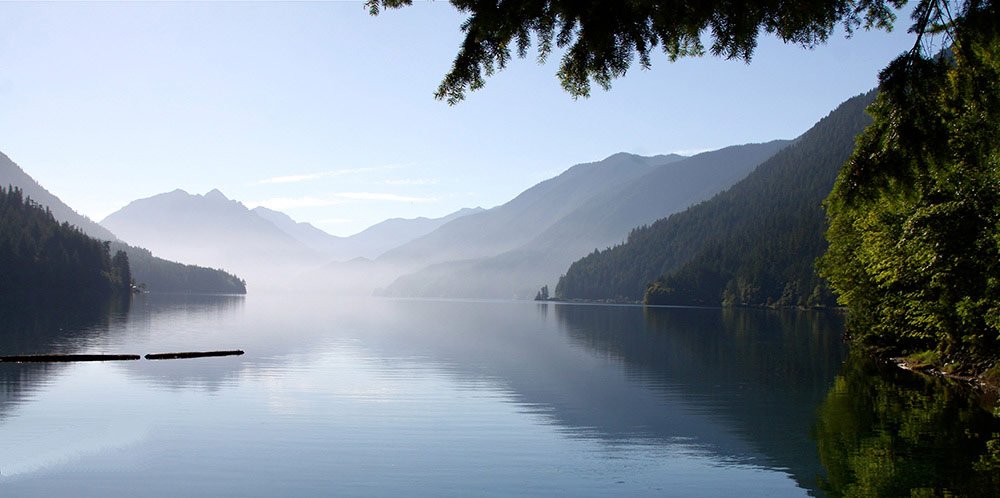 With all of its industry and multi-billion dollar companies, Washington State is an increasingly popular spot for singles and families alike to settle down. It is home to some of the world's most recognizable names, such as Microsoft, Starbucks, Boeing, Amazon, and Costco, along with countless other successful businesses.
In addition to the booming job market it provides, Washington State offers its residents and visitors outstanding natural beauty. From the coast to the San Juans to the Puget Sound to Mt. Rainier, the Evergreen State lives up to its nickname.
Seattle gets most of the recognition and most of the residents, with about 60% of the state's population, and it has many noteworthy neighborhoods. But numerous other towns and communities are also great spots to call home. So without further ado, in no particular order, here are the ten best places to live in Washington State.
Interested in buying or refinancing a home in Washington? Connect with a Solarity Home Loan Guide today!
Bellevue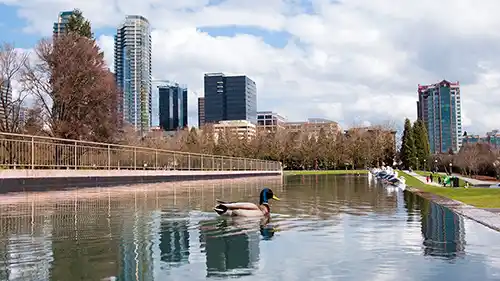 This thriving suburb is about a 25-minute drive from Seattle proper and is separated from the city by Lake Washington. With unbeatable mountain views, fantastic city parks, good food, a healthy economy, and gorgeous Lake Washington, Bellevue is a gem right outside of Seattle.
The cultural arts scene in Bellevue is fantastic. With the KidsQuest Children's Museum, the Bellevue Arts Museum, and the annual Festival of the Arts, the city of Bellevue has plenty to offer.
Olympia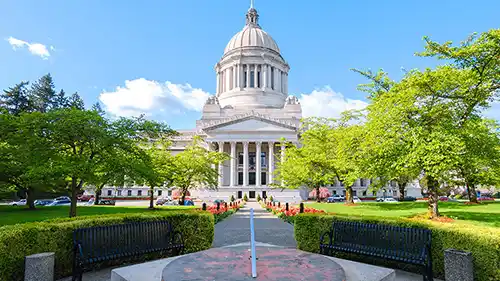 The capital city has a lot going on. In addition to the apparent government hustle and bustle, Olympia boasts a great restaurant scene, the top-notch Evergreen College, and the incredible Olympic National Park.
Olympia is also fantastically family-friendly. Fun locations like Heritage Park Fountain and the Hands-on Children's Museum will keep your kiddos happy all day long. And unlike Seattle, Olympia is still an affordable place to live.
Spokane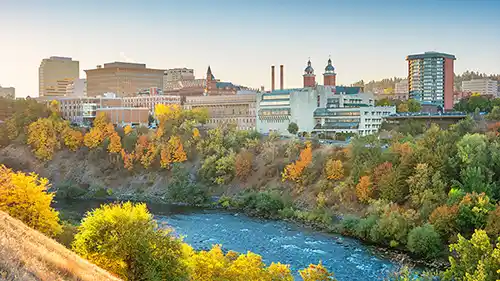 On the eastern edge of Washington State is the lovely Spokane Valley, filled with mountain lakes, waterfalls, and wineries. The city of Spokane has all the qualifications to make it an ideal place to call home.
Spokane has a vibrant downtown area with fantastic food and wine and an incredibly beautiful riverfront park. With pedestrian bridges and trails that crisscross the river, it is an excellent spot for walkers, runners, and meanderers. It also boasts a 1909 Looff carousel and the expo center from the 1974 World's Fair. Spokane is full of fun surprises.
Bellingham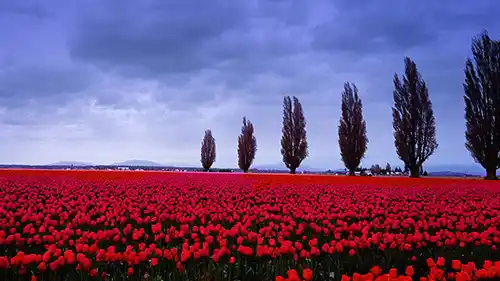 Those who live in Bellingham probably wish that lists like this one would leave their city off of it. Bellingham is a treasure of a town, and its residents would like to keep it that way. Nestled in Whatcom County, Bellingham has a bounty of beautiful things to offer.

For outdoor lovers, Whatcom Falls Park is full of switchback trails, waterfalls, and swimming holes. Bloedel Park on Lake Whatcom is another delightful place to spend the day swimming, boating, fishing, and lounging. For an incredible cultural and food scene, head to Bellingham's downtown district to enjoy live music and, if you time it right, a Friday night fish fry.
Redmond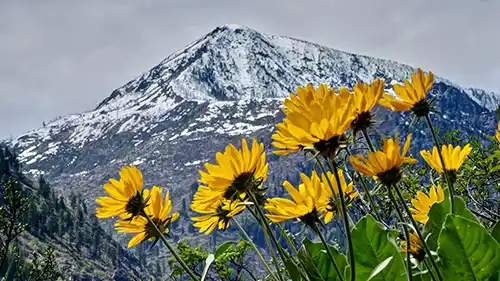 Located a little north of Bellevue, you'll find the city of Redmond, Washington. This town is known as the home of both Microsoft and Nintendo America, so you can guess where many of the residents work. But Redmond is not merely a tech town.
It offers outstanding outdoor opportunities and is extremely bike-friendly. From Idylwood Beach Park to the Farrel-McWhirter Loop Trail, outdoor enthusiasts are sure to find something to their liking.
Issaquah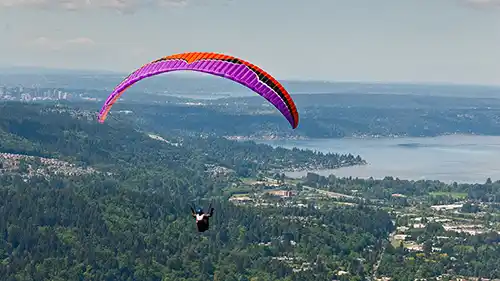 With an easy commute to Seattle, Bellevue, and Redmond, Issaquah is a popular place to live in Washington State. This former mining and farming community is vibrant with green spaces throughout the town, delicious food all around, and some of the best mountain views available.
Historic buildings, Boehm's candy store, Cougar Mountain Zoo, and the charming Salmon Days Festival will keep the whole family busy and happy in this fast-growing town.
Kirkland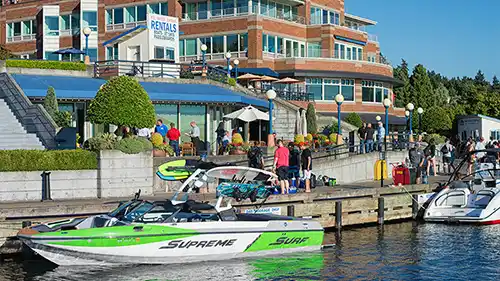 You may recognize Kirkland from the shelves of your local Costco. With its headquarters in nearby Issaquah, Costco drew it's Kirkland Signature label from the name of this lovely town. But it has so much more to offer than just great deals.
Kirkland as a community has committed to healthy, environmentally-friendly living, and its Cross Kirkland Corridor Trail is a perfect example of that. With volleyball and basketball courts, a kid's zip line course, and a playground, this trail is sure to keep you and your family entertained on the road to healthy living.
Walla Walla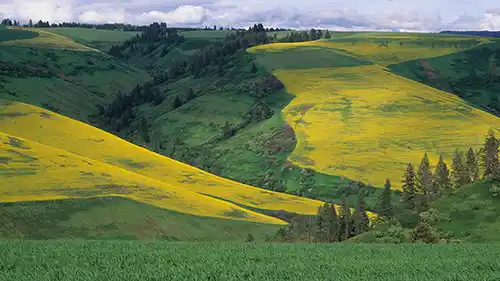 If you want to get as far from Seattle as possible and still live in Washington State, then Walla Walla is your place. Literally. It is the farthest Washington town from Seattle.
With no traffic and residents who rarely feel the need to lock their doors, Walla Walla has a definite small-town feel. Unlike many small towns, however, it also has two robust colleges, Whitman College and Walla Walla University. This educational confluence allows for a phenomenal cultural arts scene.
Mercer Island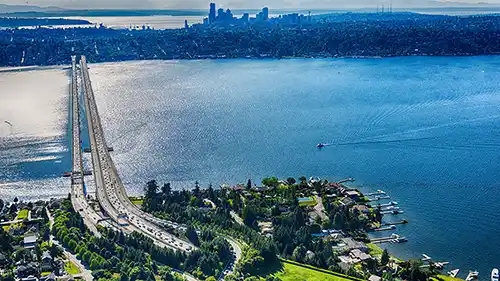 Money magazine voted Mercer Island as the best place to live in Washington State, and we're sure its residents agree. It is highly touted as being safe, clean, and peaceful by those who call it home, and its schools are well-rated.
With art galleries, cooking classes, four beaches, and a plethora of parks, Mercer Island has a lot to offer. It is one of the wealthiest areas of Washington State, giving it a significant tax base to support its public spaces.
Seattle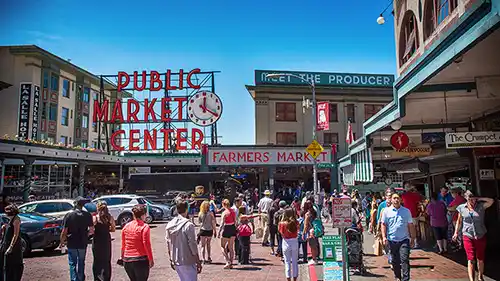 Ok. We've tiptoed around Seattle on this list, but it wouldn't be complete without officially adding Washington State's largest city. Even with traffic and more traffic, Seattle is a fantastic place to live.
With a thriving downtown, three major sports teams, a unique cultural arts community, a booming economy, and a beautiful waterfront, Seattle seemingly has it all. There are dozens of popular neighborhoods around the city, each with its own personality, so you are sure to find the spot that suits you best.
If you are looking to relocate to the wonderful state of Washington, let Solarity help with your new home purchase today. Solarity specializes in Washington home loans and has local branches in
Yakima
,
Vancouver (WA)
and
Spokane County
. Get in touch with our Home Loan Guides today.
What's your Solarity story?
We're on a mission to tell the stories of our members and how they are living their best lives. Do you have a Solarity story to share?