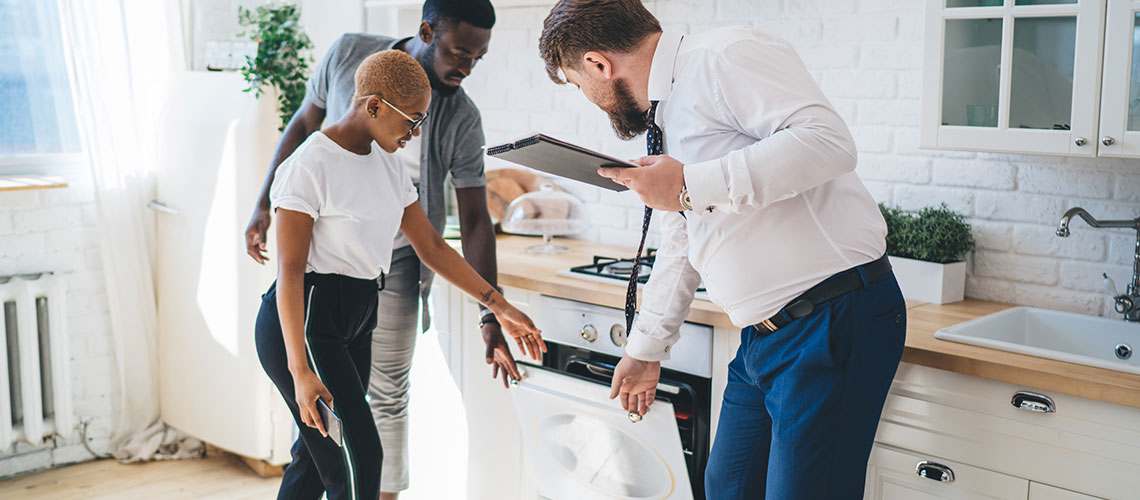 Buying a new home is one of, if not the biggest investment someone will make in their lifetime. The idea of buying a house that you will call home for years to come has a huge impact on your finances. You might not even be sure where to begin your homebuying journey.
Whether this is your first homebuying experience or your second or third home purchase, there are some great steps to take when preparing for a new home purchase before you begin shopping around for a house. Our financial experts at Solarity Credit Union tackle what to know when buying a house in Washington State.
Save money for a down payment and closing costs
Before you start shopping around for your perfect new place to call home, take a good look at your finances. The more money you put down, the less you have to borrow to buy a home. Depending on the type of loan you decide works best for your personal financial situation, many people put down anywhere from zero dollars to 20% of the home cost in cash. Typically, if you borrow less than 20%, you will be paying for private mortgage insurance, which can add a significant cost to your monthly mortgage payments. Putting down less can also mean a higher interest rate, but you have many options. Important considerations include how long you plan to stay in the home, what you would like your monthly payment to be and how you anticipate your financial situation changing over the next few years.
There are government-backed loans and options such as low or no down payments. A USDA home loan offers borrowers in rural areas who meet certain criteria loans with no down payment required up front. If you haven't purchased a home in the last three years, you may qualify for a first-time homebuyer's loan that offers terms with significantly lower down payment requirements than conventional loans.
There are always closing costs involved in the loan so the earlier you can start saving cash, the better to ensure you will have enough money when you are ready to apply for a home loan.
Figure out what your homebuying budget is
Another step you should take to prepare for purchasing a home is figuring out how much home you can afford without overstepping your budget and leaving yourself financially overextended. When considering what to know when buying a house in Washington state, budgeting your finances in advance is one of the first steps to happy homeownership.
To come up with a good plan for how much home you can afford, start by examining your current finances. Figure out what your monthly take-home pay is. Then list all your monthly expenses minus your current monthly rent or mortgage payment, as that will be used toward your new mortgage payment. What is left over will be what's available for your new mortgage payment.
It's also a good idea to include a savings fund for emergencies, including home repairs and maintenance costs and any other homeowner costs, such as HOA fees and utilities. Once you determine how much house you can afford, it will be much easier to decide which neighborhoods you should target and which houses are in your budget.
Review and monitor your credit score and credit report
When applying for any type of loan, such as a mortgage, it's always a good idea to review your credit report for any discrepancies prior to applying for the loan. You are allowed one free credit report from each of the three main credit reporting companies each year. Lenders will review your credit report for a history of non-payment or late payments and debt-to-income ratio to determine how high of a financial risk the loan will be. They want to ensure it will be paid back by the time frame agreed upon. If your credit report shows a history of overdue accounts and late payments, you may be denied the loan or given a loan at a higher interest rate to make it more worthwhile for the lender to take on the risk of you paying back the money borrowed.
Before you shop, it is important to closely look for any misinformation or old information that has not been correctly updated on your credit report. You can also see any potential credit fraud that could hold you back from getting a good interest rate or any loan at all. You should also see what your credit score is, as the credit score will be used to determine your creditworthiness for home loan pre-approval and then a mortgage. If your credit score is not at least 620, you may struggle with being approved for a home loan.
If you review your credit report and credit score early in the homebuying process, this will give you time to clean up anything on your credit report that could pull your credit score down below where you need it to be for approval.
Get pre-approved for a mortgage
Getting pre-approved is the process in which you meet with lenders and they review your finances and tell you how much money you're pre-approved to borrow. Knowing the dollar amount prior to finding homes helps you be realistic in your homebuying search so you don't fall in love with a home that you cannot afford.
A pre-approval will help you tremendously in determining how much money you will be able to offer a home seller before you start looking for homes.
Having a mortgage pre-approval is also great once you make an offer to a home seller, as it lets them know that you are serious in your offer and can follow through with the home purchase.
When meeting with lenders, it will help speed up the review process if you have all the information required at the time of your visit. Solarity Credit Union has a great home loan checklist to ensure all of the necessary information is gathered prior to your visit with the lender.
Being empowered with what to know when buying a house in Washington State will allow you to purchase the home that's perfect for your lifestyle and budget.
Contact Solarity Credit Union
today to start your mortgage pre-approval process.
What's your Solarity story?
We're on a mission to tell the stories of our members and how they are living their best lives. Do you have a Solarity story to share?