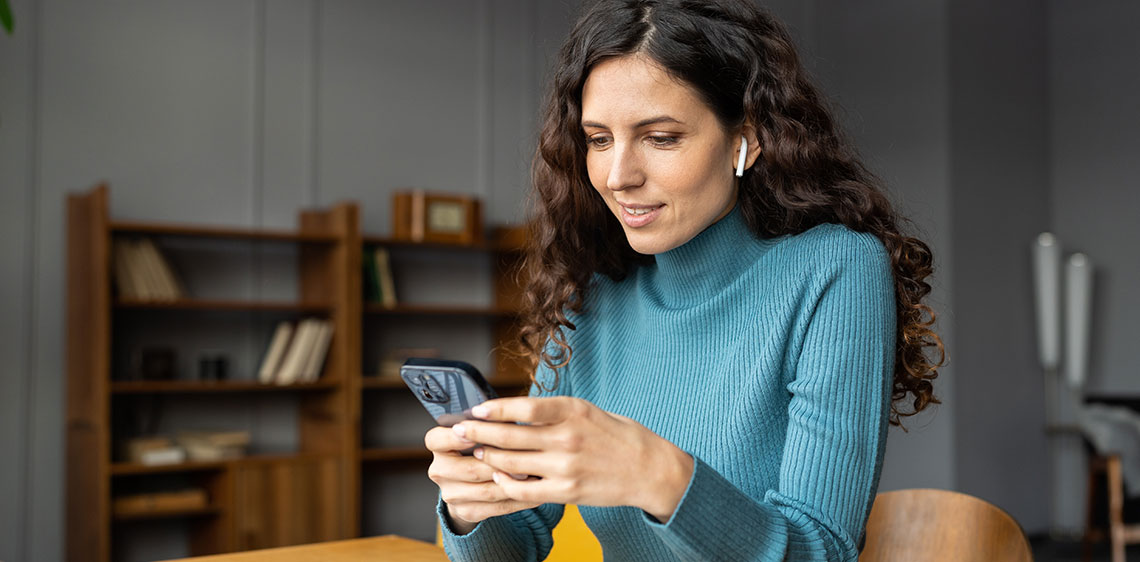 Buying a house is exciting, and we think it should feel that way from start to finish. There's a lot of paperwork to handle, which you may not feel prepared for. The process, however, can be more streamlined than you think. The easiest way to master the art of buying a new home is to work with an experienced, customer-focused lender you can trust.
At Solarity Credit Union, we make the home loan process fast, easy and straightforward so you can have fun shopping for the perfect home and then focus on your upcoming move. Solarity Credit Union's online mortgage services help simplify the home loan process, letting you complete every step of the homebuying process online, from application to closing. So let's explore what it means to use our online tools to get the best mortgage for your lifestyle and goals.
1. Applying online is quick and easy
At Solarity, a Home Loan Guide can connect with you before you get started or once you've submitted your application. They will guide you through the home loan process, no matter your goals or experience. Whether you're a first-time homebuyer, a seasoned homeowner looking for a smaller or larger house or want to refinance the home you already have, our Home Loan Guides are ready to provide their expertise.
Since you'll have someone helping you through the process, you don't have to spin your wheels on research, figuring out what paperwork you might need or doubting yourself on whether you can really afford to buy a house in the first place. Once you get started with your application, we'll be in close contact to answer your questions and help you with the next steps. You can also use our online mortgage calculator to understand what your monthly payment might be and how your budget needs to change to afford monthly payments.
Not only do we set you up with a guide to help you navigate the homebuying process, but we're also here for the long run: the servicing of your loan stays with Solarity always, for instance, and you can expect the same personalized service and support even after you've closed on your new home.
2. eSigning like a pro
Solarity has been an early adopter of the online experience. With the advent of the pandemic, buying a home was more difficult if you weren't able to complete parts of the homebuying process online. Other lenders might still require borrowers to complete certain steps in person, but we saw an opportunity that couldn't be missed.
Solarity's answer to this particular problem is our eSigning Experience, which allows borrowers to complete the homebuying process all online, even the closing. One key benefit of this experience is the ability to read the closing documents ahead of time. This gives borrowers the opportunity to ask questions and feel completely confident in what they're signing before officially closing on their new home. There's no more feeling rushed or signing documents you might not completely understand.
Another benefit of the eSigning Experience is that if you're traveling or just unable to meet face-to-face (maybe the babysitter canceled, you can't get away from work or your child or spouse is sick), the appointment can still continue in the digital world. All you need is a computer or device with video conferencing capability—this can include your phone.
3. Making payments
Of course, we also make it easy to get into your home in the first place with flexible loan terms. And if you're a first-time homebuyer and struggling to scrape together the traditional 20% down payment, we offer several zero-down home loan options. Since a down payment isn't required with these types of loans, homeownership may be more accessible than you thought.
Solarity knows that, whether you're looking to buy or refinance through us, your budget and lifestyle are unique, so your loan should be too. We offer competitive rates and affordable payment options and can save you thousands on closing costs since we only charge a flat origination fee.
Once you have chosen your home and closed on it, making payments is simple and straightforward, as well. With online banking and our mobile app, you can easily set up automatic recurring payments for peace of mind so you never miss a payment. You can get started here, either on your computer or through your phone. The pandemic has demonstrated that, not only are face-to-face interactions no longer necessary for homebuying, but your day-to-day banking doesn't have to be in person either. Make mortgage payments, transfer money between accounts, check your balance or send funds to friends—it's all at your fingertips.
4. Applying for refinancing
What if you love your home but your circumstances have changed? Are you looking to remodel your home or pay for another large expense? Maybe you want to shorten your loan term, lower your monthly payment, cash out equity or consolidate debt—then refinancing is for you. At Solarity, refinancing is even easier than buying a home—and you'll have a Home Loan Guide to help navigate the way here, too. You can refinance without ever leaving home. Refinancing with Solarity is a quick process, streamlined with Solarity's eSigning Experience, and we offer flexible terms to fit your goals and lifestyle.
What are you waiting for?
Get in touch with us
if you have questions about getting pre-qualified for a home loan today.
What's your Solarity story?
We're on a mission to tell the stories of our members and how they are living their best lives. Do you have a Solarity story to share?