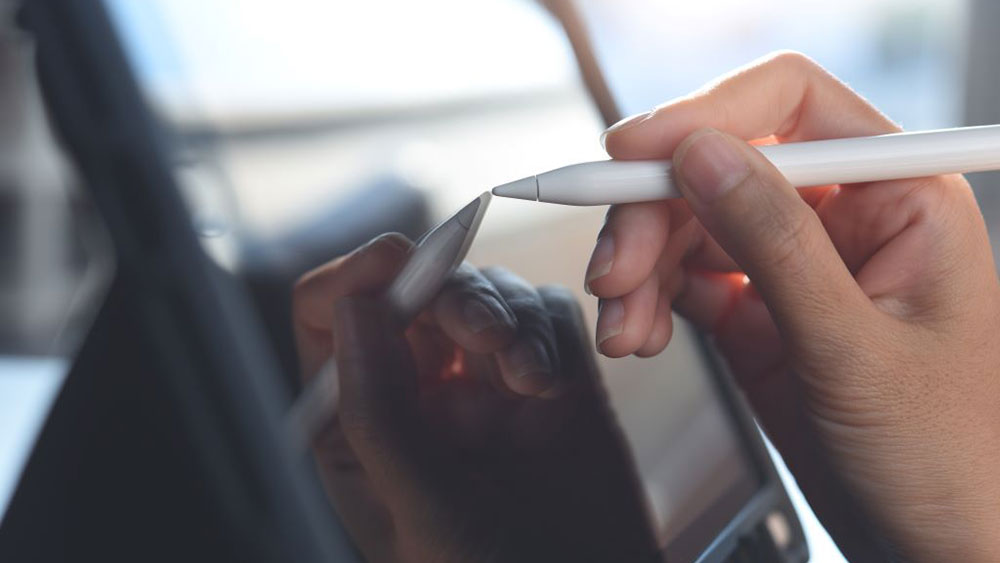 More and more people are enjoying the benefits of working remotely. But what about banking remotely? Did you know that you can close on a home loan or refinance without ever actually leaving your home? It's quick, easy and convenient with Solarity's eSigning Experience option. If you're looking to refinance or purchase a home in Washington State, keep reading to learn how to secure mortgage financing without having to leave home.
How it works
Home loan closing is made easy with the Solarity eSigning Experience. All you need is a device with video conferencing capability. You can even use your mobile phone. Closings typically take less than an hour, so you can even fit your eSigning in during your lunch hour. This option also works great if you're traveling, since you can sign your closing documents in the location most convenient to you.
When you're ready to close, you'll sign the closing documents electronically. We will also have a remote online notary (RON) on hand to certify the entire process. The closing is just as official as if held at a branch location, but instead, it can be done from the comfort of your own home. No need to call the babysitter or take a trip across town!
Our experienced team will be on hand to help you through the process and ensure your closing goes smoothly. In fact, you'll have virtually the same experience as if you were closing in-person. The expert home loan team you've been working with all along will be there to provide assistance, making sure you understand the closing documents and simply being a familiar face on the other end of the video call. Your real estate agent and the title company will all be on the line.
Solarity's eSigning Experience affords you the opportunity to thoroughly review the closing documents before you sign. We send you the closing documents ahead of time so that you have the opportunity to review them in advance. We will also go at your pace during the closing so that you're entirely comfortable with all the documents prior to eSigning.
Solarity's eSigning option provides the same first-class experience you would receive if you were closing in-person, meaning the experience will be entirely personalized to you. From application to closing, Solarity guarantees a customized experience.
Finding the right home loan option
In order to get to closing, you first have to find the right loan option for you. Our eSigning experience is available for all home loans, whether it's a first-time home purchase or a mortgage refinance.
If you are looking to buy a home for the first time, we provide a streamlined process that makes the homebuying process affordable for virtually everyone. For instance, while some lenders require 20% down to secure financing, we offer no-down-payment or low-down-payment programs. This means homeownership is within your reach even if you don't have thousands of dollars saved. Plus, with competitive rates, a Solarity loan can transform homeownership from a dream into reality.
On the other hand, you may be an experienced homeowner looking to buy your next home or refinance an existing mortgage. If so, the Solarity eSigning Experience may be the perfect option for you. Typically, borrowers who have already closed on a home understand the process already and want a refinance that's quick and easy. If that sounds like you, we can help you figure out whether a home loan refinance would be beneficial for you.
How to get started
If you're trying to decide if you can afford a home or if it's the right time to refinance, we have some great tools to help you out. First, plug some numbers into our mortgage calculators to come up with a monthly mortgage payment estimate. You can select the loan term, the amount of financing you are looking to secure and how much you're able to put down. You can also put in your credit score so that you get an accurate estimate of what your mortgage rate will likely be.
Our mortgage calculator tool is available for those looking to purchase or refinance a home. Simply select which loan type applies to you and plug in the numbers. We'll do the math to come up with your monthly mortgage payment. This should give you an idea of how much home you can afford if you're a first-time homebuyer or help you determine if a mortgage refinance could help you save money on your monthly mortgage payments. And you can take it one step further and get a personalized look at your situation by connecting with our expert Home Loan Guides. There is no obligation to apply.
Pre-approval
If you're a first-time homebuyer, it's often useful to get pre-approved before you go house hunting. This shows realtors and sellers that you're serious about the homebuying process and not simply shopping around. This could give you the edge in what has become a fairly competitive housing market.
If you're interested in getting a pre-approval letter, contact our expert Home Loan Guides to learn more about the pre-approval process. You can also get pre-approved directly online. If you've crunched the numbers and are certain you want to apply for a loan, you can start the application process here.
You will need to have some information on hand first, though. Be sure to gather your driver's license, Social Security number, two months of bank statements, 30 days of pay stubs, your tax returns for the last 2 years, and a list of your current debts. This information will help us be as accurate as possible when preparing your pre-approval.
From beginning to end, we want to make the homebuying process fast and easy. We'll be by your side the entire way. We're here to make sure you get the most out of your homebuying experience and ensure your closing goes smoothly.
What's your Solarity story?
We're on a mission to tell the stories of our members and how they are living their best lives. Do you have a Solarity story to share?