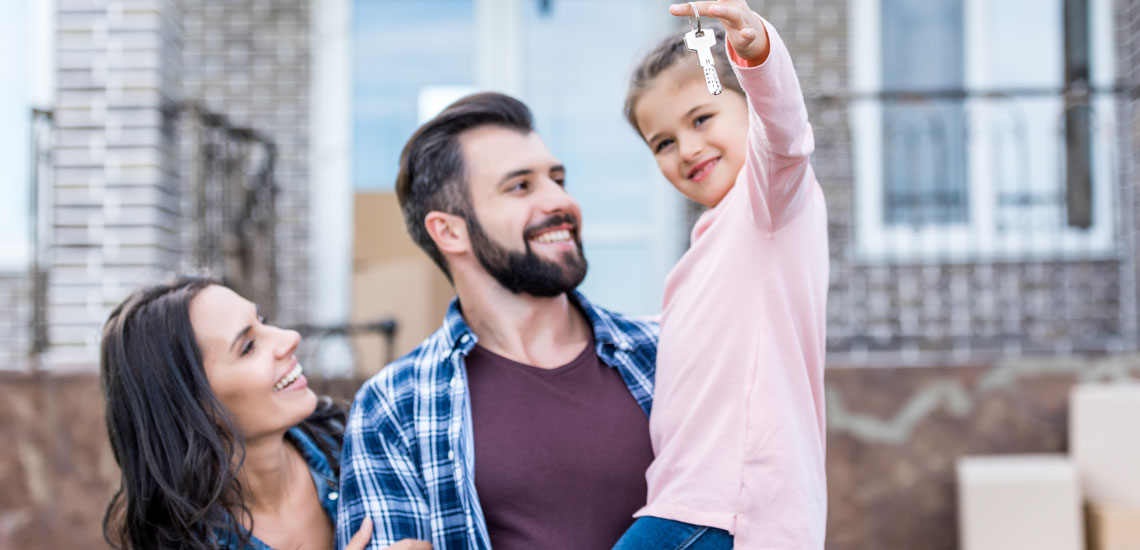 Buying a home is the "American Dream," and with the right lender, the process can be exciting and seamless. A large investment like this requires a lot of money, and most people take out a home loan to make owning a home a reality. There are a lot of mortgage options, just as there are many mortgage lenders, and doing your research will help you find the right lender for your situation. Some of the available options include credit unions, banks, mortgage brokers and online mortgage lenders.
Credit unions, in particular, come with a lot of benefits compared to the other options. These not-for-profit institutions are owned by the people who use their financial products and services, and earnings are returned to credit union members in the form of lower fees and better rates. A credit union, such as Solarity Credit Union, is able to focus on the memberships' best interests.
Let's break down some of the benefits you'll enjoy if you choose a credit union for your home loan.
1. Lower fees and great rates
Credit unions can cut out some fees since they aren't focused on making profits. This is due to their not-for-profit status. They are more interested in serving their members' needs. Credit unions pass their savings on to their members in the form of lower loan rates, higher savings returns and lower fees than other lending institutions.
2. Flexible mortgage options
Banks and other lenders might be more stringent when a mortgage loan is involved. This can make it hard for some borrowers to take out a home loan because the lenders stick to their parameters and are unwilling to make adjustments to accommodate your needs. On the other hand, credit unions exist to help the community and its members. This makes them more willing and interested in helping you find the best option to help you purchase your new home, even if your needs are out of the ordinary. They frequently offer great programs, such as incentives for first-time buyers, no-down-payment and low-down-payment options or reduced closing costs to make it easier to buy a home. They also offer pre-qualification options for home loans.
Credit unions typically provide other services, too, including checking and savings accounts, auto and RV loans, credit cards and mortgage refinance options. If you take out a mortgage with a credit union, you may be eligible for discounts if you want to utilize additional services in the future.
3. Great customer service
Credit unions are deeply rooted in their communities and put their members' needs first. When you apply for a mortgage or loan with a credit union, you get the best service, from the application and approval process to the final signing and closing. If you need any clarification, you always have a home loan expert ready to help you out. Credit unions are also focused on creating deep, long-lasting connections with their members, which can be beneficial if you need additional financial services in the future.
Since credit unions value their members and want to keep a long-term relationship, they tend to service your mortgage for the life of the loan. This means you'll never have to change where you send your payment or run the risk of a missed payment if your loan servicer changes. You'll also be able to talk directly with your credit union if you have questions about your mortgage, and it might make it easier to refinance or get a home equity loan in the future since your credit union will have access to the details of your existing mortgage.
4. Willingness to work with borrowers who don't have perfect credit
Credit unions are usually more flexible and interested in helping you even if you don't have an ideal credit score. They understand that there are many reasons why you might have a complicated credit history and can work with you to help you finance a home. In some cases, if you don't meet the minimum requirements, they may give you advice on steps you can take to improve your situation to help you qualify for the loan you want.
5. Knowledge of the local market
Credit unions serve the community and know the market well. This means they may be able to approve a loan for a unique property that a larger lending institution could dismiss. The community connection that credit unions have with their members simply cannot be matched by big banks with main offices outside Washington State.
Credit union employees genuinely care about their members and want to help them improve their financial knowledge and position.
Conclusion
Getting a home loan is possible with a good knowledge base and a strong lending partner. Solarity Credit Union offers many home loan options, whether you are a first-time buyer, a seasoned buyer ready for your next home or looking to refinance your existing mortgage. Solarity also provides loans for second homes, vacation homes, investment properties and commercial real estate. Solarity's expert Home Loan Guides enjoy helping members (and future members!) find the right home loans for their lifestyle and budget.
It's typically quite easy to become a member of a credit union, and joining will give you access to their competitive rates on loans and savings accounts. It also feels good to support an organization that not only helps you pursue your financial goals but also benefits the community.
What's your Solarity story?
We're on a mission to tell the stories of our members and how they are living their best lives. Do you have a Solarity story to share?