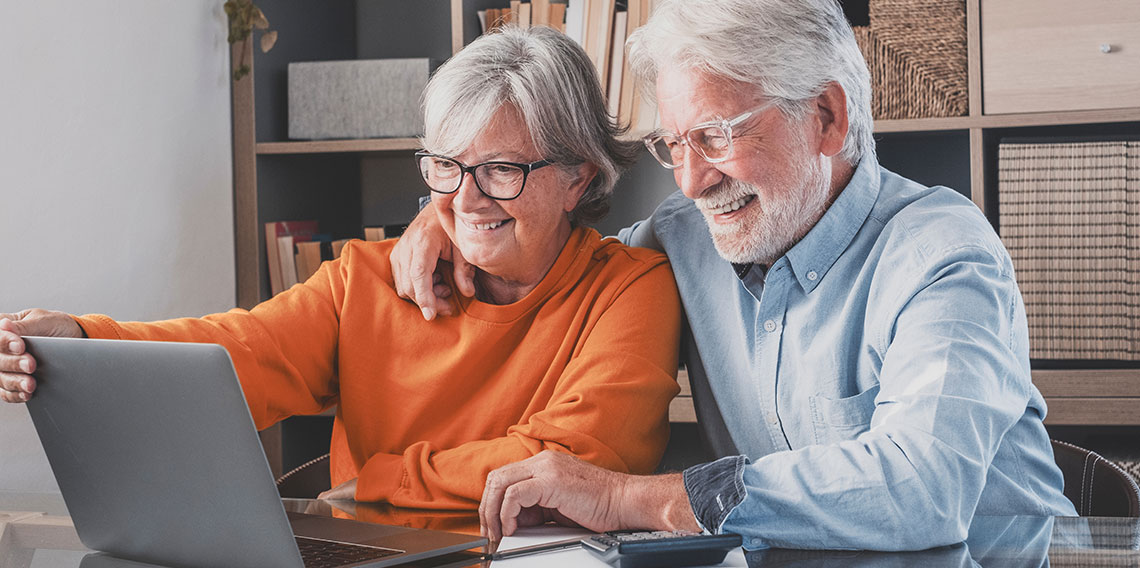 Looking to lock in a great interest rate? Want a little extra cash on hand for a large purchase? On the hunt for a lender that will prioritize your needs? If you answered yes to any of these questions, then you've probably decided now is a good time to refinance.
But you know you need to do some research first, such as figuring out how the loan-to-value ratio factors into a mortgage refinance. The team at Solarity Credit Union will walk you through that journey. We'll begin by breaking down how the loan-to-value ratio is calculated, what it tells a lender and what it means for you, the homeowner.
Loan-to-value ratio explained
Let's start by explaining exactly what a loan-to-value ratio is and how it's calculated. The loan-to-value (LTV) ratio for a refinance is determined by the amount borrowed compared to the current market value of the home. The best way to calculate your LTV ratio is to have your home appraised to determine its current worth.
You probably already had an appraisal done when you first purchased your home. But if you closed on your home some time ago, its value has likely changed in the time since. If you don't have a recent appraisal, you can use market comparables to get a general sense of how your home measures up.
To find comps, go to a real estate site that will allow you to search recently sold homes, such as Zillow or Trulia. Keep in mind during your search, though, that the figure you come up with on your own will be less exact than the figure from an actual appraisal.
For Zillow, navigate to the "Buy a Home" page and then select the "For Sale" tab at the top of the page and navigate to "Sold." Then plug in the home type, the number of bedrooms and bathrooms and a general price range along with your zip code. This will pull up recently sold homes, and you can browse the listings for ones that are similar to your own home.
If using Trulia, navigate to the buy a home page, hit the "More" tab and select the "Sold" option that appears at the top. You can refine your search based on the number of bedrooms, home type, square footage and price range.
Comparing homes
Once you find comparable listings, narrow them down to the top three you feel are most similar to your own home. Look for the cost of the home per square foot. If it isn't included, you can calculate this amount yourself by dividing the home sale price by the home's total square footage.
Take the average cost per square foot of the three homes you found that are most similar to your own. Using that average cost, multiply it by the total square footage of your own home to get a general estimate of your home's value.
Again, keep in mind that this calculation is less exact than if you have an actual appraisal performed. You may also need to adjust the value based on differences between your home and the comps. For example, if your home is in need of a major upgrade, you should take that into consideration by adjusting the figure downward. Likewise, if your home has extra features, such as a swimming pool, that the comps don't have, then you may want to adjust the figure a little higher.
Calculating your loan-to-value ratio
Now that you have a general idea of your home's value, you're ready to calculate your loan-to-value ratio. First, determine how much you owe on your home. If you have a second mortgage, such as a home equity line of credit, combine that loan amount with the amount owed on your first mortgage. If you're planning to do a cash-out refi, use the amount that you intend to borrow as your loan amount.
Let's do the math to determine your LTV ratio. Say, for instance, your home is valued at $300,000 and you have an outstanding loan amount of $240,000. Divide the loan amount by the home's value. In this case, $240,000 divided by $300,000 equals 0.8. Multiply this by 100 and you get a loan-to-value ratio of 80%.
How the loan-to-value ratio factors into your refinance
How does all this impact you and your refinance? Well, since many factors can impact the housing market, home values tend to fluctuate. At any point in time, your home valuation could go up or down. That's why a lender wants to have some breathing room.
So, what's a good loan-to-value ratio? Generally speaking, a lender wants to see a loan-to-value ratio of 80% or less. If your outstanding loan amount equals 90% of the home's value and your home value drops, then there's a chance you could wind up owing more on your home than it's actually worth. So the lower the loan-to-value ratio, the better.
A low LTV ratio doesn't simply give lenders peace of mind. It also helps you, the borrower, avoid paying higher interest rates or PMI (private mortgage insurance). If you're looking to lock in the best available interest rate for your refinance, you may want to consider paying down your mortgage until your loan-to-value ratio is 80% or less.
But what if your loan-to-value ratio exceeds 80%? Are you simply out of luck? Absolutely not. Solarity Credit Union can unlock doors that other lenders might find jammed. We have a range of refinance options and are confident we can match you with the one that fits both your budget and lifestyle.
Connect with one of our
Home Loan Guides
, and we'll help you figure out if now is truly the right time to refi.
What's your Solarity story?
We're on a mission to tell the stories of our members and how they are living their best lives. Do you have a Solarity story to share?