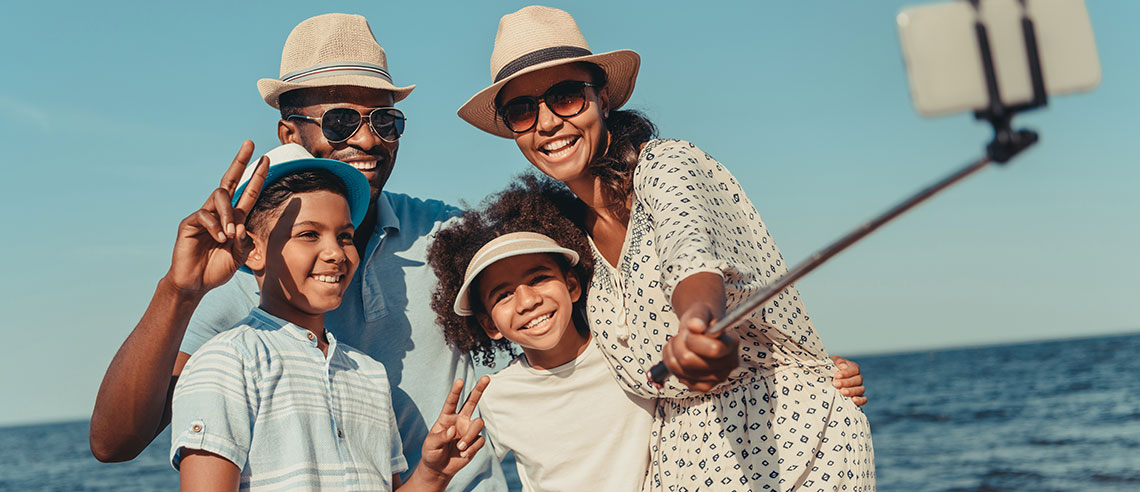 Large expenses are a normal part of life. Whether you are planning for a vacation, higher education, a wedding or home improvement, expenses add up. You may need access to cash without selling your home, so how can you fund your next adventure? Tap into home equity and unlock the potential of your largest asset.
A cash-out refinance can give you access to your home's equity without limiting how you can spend it. There are no rules for spending the funds you receive. Buy a vacation home or investment property, pay for tuition, remodel your house, make repairs—spend your money on your terms. But how does a cash-out refinance work? Read on to learn how to take advantage of this refinancing tool.
What is a cash-out refinance?
A cash-out refinance turns home equity into cash. It replaces your original home mortgage with a new, larger mortgage. Your lender pays off your old home mortgage with the new mortgage. Since the new mortgage is larger, additional money is left over after paying off the old mortgage. That leftover money is yours. You keep the difference between the old mortgage and the new one.
For instance, if $100,000 remains on your original mortgage, you might replace it with a new loan for $130,000. That additional $30,000 is yours to use.
Since your old home loan has been paid off, your future mortgage payments will go toward your new loan.
How do you apply?
Does a cash-out refinance sound like what you're looking for? That leads to another question: how do you apply? It can actually be as simple as filling out an application with a lender online, as you would with a conventional mortgage. We recommend working with a credit union, such as Solarity Credit Union, to get great rates and great service.
If you are eligible, the lender will approve your refinance. You can take some of the uncertainty out of the approval process by making sure you meet the eligibility requirements before you start. Here is a simple guide to the qualifications for a cash-out refinance:
Good credit score. Make sure your credit score is at least 620 or higher. Let the lender know you are able to make mortgage payments on time and will not default. Double-check your credit report and resolve any issues.

Minimum home equity. Most lenders require at least 20% equity to qualify for cash-out refinance. Equity is simply the difference between what you owe and the appraised value of your home. If the value of your home increases, equity increases. You gain more equity by repaying the principal on your mortgage. A lender protects you from borrowing too much by requiring 20% equity. This still allows you to borrow up to 80% of your home's value.

Low

debt-to-income ratio

(DTI). DTI is your total monthly expenses divided by your total monthly income. Aim to keep your DTI ratio at less than 50%. A low DTI means you don't live beyond your means. You have enough money to cover expenses. Financial responsibility means you are less risk to a lender, increasing your chances of qualifying for a loan with better terms and rates.

Low loan-to-value ratio (LTV). Your LTV compares your current mortgage with the value of your home. Lenders use this to evaluate your eligibility. Secure a cash-out refinance with an LTV of 80% or less.
You've been approved, now what?
How does a cash-out refinance work once you've submitted your application? After all required documentation is received, your file is sent to your lender for underwriting. The underwriter reviews all files and says "yes" or "no" to your application. If they say yes, you receive conditional approval. Your lender then asks for an appraisal, compiles paperwork, and finalizes loan documents. A processor ensures all conditions are met, and the underwriter gives final approval.
Homeowners sign all necessary documentation and the loan closes. If you work with Solarity, you can take advantage of our eSigning Experience and sign for your new loan remotely, from wherever you happen to be. Once the loan closes, the lender pays off the old loan and the new loan replaces it on the title report.
A cash-out refinance is a good strategy when you are not in too much of a rush. Refinancing takes time. You can expect it to take one to two months to close. A good lender will work to keep processing time and costs to a minimum.
Other considerations
You should take this opportunity to negotiate for better loan terms. Shop around for a loan with better interest rates and more favorable terms than your original loan. Your life doesn't stay the same, and your home loan doesn't need to either.
Is your credit score better than when you first took out a loan? Are the interest rates better? Do you want a shorter loan term to pay off your mortgage faster? Do you want to switch to a fixed-rate mortgage or need something more flexible? Take advantage of a cash-out refinance and update your loan terms.
Is cash-out refinance right for you?
Here's a quick checklist to help. Do you:
Have at least 20% in equity?

Need to change the terms of your loan?

Have plans requiring one lump sum rather than multiple payments over time?

Have time for the loan to process?
If so, cash-out refinance may be the best choice for you.
When choosing your lender, shop around for the best rates and low closing costs. With fewer fees, you keep what is yours. Get more money out of your refinance with lower fees.
While you get to decide how you use the money, keep your return on investment in mind. Spending your cash-out on home repairs or debt consolidation ensures a better return on your money.
When you are ready to refinance, choose
Solarity Credit Union
. With flexible terms,
no closing cost options
, and competitive rates, we can help you determine if a cash-out refinance is a good option for you. Remodel your home, consolidate debt, pay off your home faster, lower your monthly payments or pay for large expenses. The application process is simple, and the possibilities are endless.
What's your Solarity story?
We're on a mission to tell the stories of our members and how they are living their best lives. Do you have a Solarity story to share?