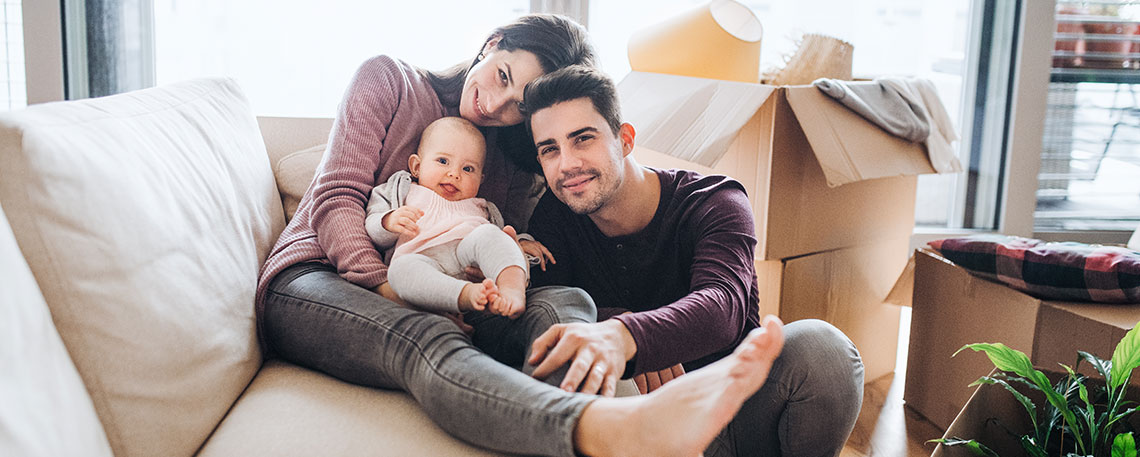 You're ready to buy a home. How exciting! But now you have to figure out how much of a down payment to make. Some lenders require as much as 20%, while others don't require any down payment at all. Sounds pretty wonderful, right?
As with most things, 0-down home loans come with both advantages and disadvantages. However, the team at Solarity Credit Union works hard to open the doors of homeownership to borrowers by providing loan options that fit their unique needs. We'll walk you through the pros and cons of 0-down home loans in Washington State so you can decide if this option is right for you.
Pros
No down payment
Want to keep your nest egg for a rainy day? If so, a 0-down home loan can provide peace of mind by allowing you to purchase a home without dipping into your savings. After all, once you close on a home, you'll need to put money toward the cost of annual home maintenance and potential upgrades as well as set aside money for emergency repairs. Holding on to your savings will keep your emergency fund stocked up for standard home expenses and any unexpected costs that may arise.
Close more quickly
It could take years to build enough savings to put down 20% toward the purchase of a home. But 0-down home loans allow you to get to the closing table (or in our case, Solarity's eSigning closing experience) much more quickly.
Maybe you've found the perfect school for your child in a lovely Washington State neighborhood and want to make sure you close before the start of the school year. Perhaps you're getting married or expecting your first child and want to move into a new home to start your next journey. Whatever your reasons for wanting to buy a home, 0-down home loans could help you get to the finish line much faster.
Build equity
Even if you're not in a rush, it may make more financial sense for you to close on a home sooner rather than later. When you are renting a home, you're essentially helping your landlord build equity. That money isn't going toward anything you own.
On the other hand, when you become a homeowner, your mortgage payments help you build equity of your own. Rather than throwing money away on rent, you're putting money toward home ownership and building your own wealth. Once your mortgage is paid off, you can bank all that extra money.
If your home value rises and you decide to sell, you may even net more than the original purchase amount. Working to build equity now can set you up for financial success in the future.
Cons
Higher monthly payments
It may not always make the most financial sense for you to purchase a home with a 0-down loan. It all depends on your personal financial situation. For instance, if you want to pay less in the long run, you should put some type of down payment toward the purchase of your home.
While 0-down home loans help you avoid having to come up with a lot of money on the front end, you will ultimately pay more in the form of higher monthly mortgage payments. The more money you put down on a home, the less you'll need to finance. If you put zero percent down, you're going to wind up not only borrowing more, but also paying more in accrued interest since you're financing a larger amount.
So, before proceeding with a 0-down home loan in Washington State or the Pacific Northwest, ask yourself this question—does it make more sense to hold onto the savings I have now or to lower my monthly mortgage payment and pay less in interest to save more money over time? The best part is, you can explore this question with the help of Solarity's expert Home Loan Guides, who can walk you through the numbers to see what makes sense for your situation, with no obligation to apply.
PMI (private mortgage insurance)
Whether you put 0% down or less than 20%, you may have to pay for private mortgage insurance (PMI). This insurance helps protect the lender against losses should you default on your loan. Typically, once you have at least 20% equity in your home, you no longer have to pay PMI.
The good news is that Solarity actively works to keep more money in your pocket with a special no-down-payment home loan option featuring reduced PMI, waived lender fees and competitive interest rates. This helps make homeownership more affordable for those who opt for 0-down home loans in Washington State and beyond.
Greater risk
The housing market can be unpredictable, yet each year, a home's value typically increases by an average of 3.5% nationally. However, if you opt for a 0-down loan and the home's value drops below its original purchase price, you could wind up owing more on the home than it's actually worth. This is known as being "underwater." If this happens, you would want to stay in the home long enough to build equity so you can at least break even or eventually sell for a profit.
There are many factors to consider when deciding whether to apply for a 0-down home loan in Washington State. Fortunately, it's not a decision you have to make alone. Talk with one of our expert
Home Loan Guides
to figure out the right financial decision for you. Unlock the door to homeownership by working with Solarity Credit Union to find a home loan you can afford.
What's your Solarity story?
We're on a mission to tell the stories of our members and how they are living their best lives. Do you have a Solarity story to share?