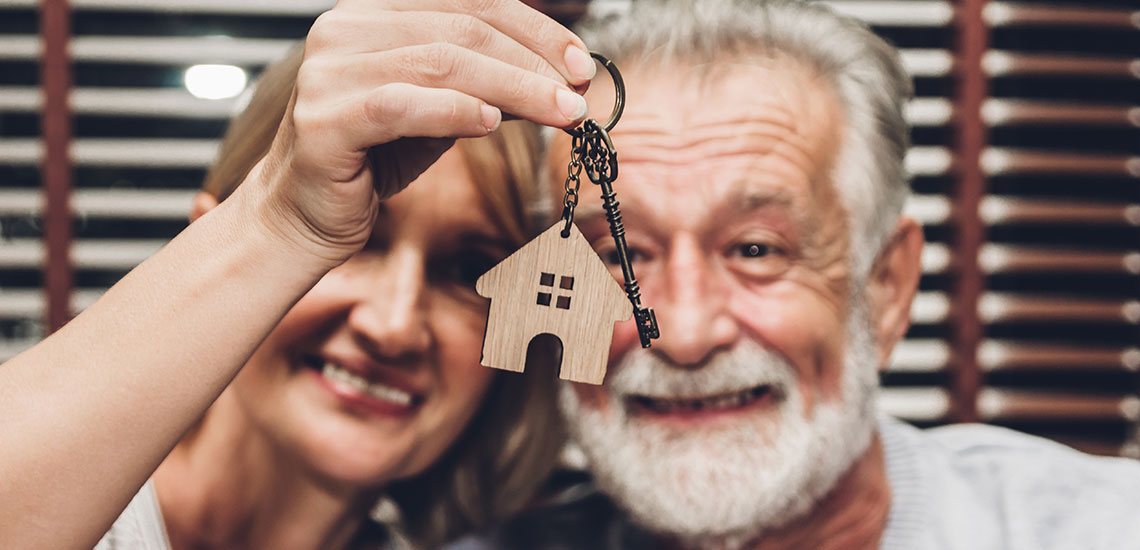 You've worked hard, built up your savings and are ready to retire. Cost of living and home values vary from state to state, and this impacts how far your money goes and when you can retire. Washington State is prime for homeownership, and you can expect to watch your equity rise faster with increasing home values. This, among other factors, makes retiring in Washington State ideal.
You have planned, saved and are ready, whether this is your primary residence, a second home or vacation property. What makes retiring in Washington State worth considering?
1. Competitive mortgage rates and services
Take advantage of the great mortgage services Washington has to offer. Washington's mortgage rates remain competitive. The lower the interest rates, the more home you can afford. With increased options, you remain more competitive when buying a home and improve your chances of winning an offer on a home you love within your price range.
Whether you have saved for a down payment and are ready to purchase or need to take advantage of no-down-payment programs or shorter loan terms, Washington State has the right services for you. Partner with a lender, such as a credit union, to learn how you can qualify for a loan. With the right mortgage program, a good lender and lower interest rates, homeownership is more accessible than many realize.
Solarity Credit Union can help you achieve your homeownership goals. We offer flexible terms and competitive rates with flat lender fees and reduced private mortgage insurance (PMI). Qualify for reduced rates with our USDA home loans or take advantage of a bridge loan to use your home's current equity as a down payment. Contact us today; our expert Home Loan Guides can recommend the loan that's best for your unique circumstances.
2. Easier to qualify for a mortgage before retirement
According to the Equal Credit Opportunity Act, lenders cannot deny anyone a mortgage because of their age. That means, if a retiree meets a lending institution's credit history and income requirements, they are eligible to qualify for a home loan. But working income and retirement income are two different creatures.
Potential borrowers must show consistent month-to-month income. This could be a problem for retirees who take money from their accounts on an as-needed basis. And some retirement accounts, such as 401(k)s and IRAs, have an end date—that is, when the asset will be completely depleted and the money no longer available. This potential for unreliable income can make it difficult for a retiree to qualify for a mortgage.
That's why it's important to plan ahead. Buying a home in preparation for retirement might be the better option for you and your family. Your paycheck is steady and you've likely been at your job for some time, making the case for a stable, ongoing income. This gives lenders confidence that you'll be able to pay back the loan—and makes you more likely to qualify for a mortgage in the first place.
3. Great refinance options available
Retiring in Washington State is made easier with great refinancing services. Retiring can mean a huge change in your budgeting priorities. With the flexibility of refinancing, you can find the right loan for your new lifestyle and budget. Refinancing with Solarity Credit Union means flexible terms, no-closing-cost options, competitive interest rates and incredible personalized service.
Why refinance? Consider refinancing if you need to change the terms of your loan or lower your monthly payments. Do you need to shorten your term and pay it off sooner? Would you like to move from an adjustable rate to a fixed rate? Are mortgage rates lower than when you first purchased and you want to lower yours? Maybe it's time to use the equity in your home to consolidate debt. If so, refinancing may be the best option.
4. Buy a second home in Washington with cash-out refinance
Are you already a homeowner but looking to purchase a second home? Is a vacation home in your retirement plan?
You can use a cash-out refinance to buy a second home in Washington. Whether it's an investment property to help fund the next chapter in your life, a vacation home or a stopover close to the grandkids, a cash-out refinance can help. Ultimately, you're replacing your older mortgage with a new mortgage that allows you more flexibility. Pay off the original loan and use the extra to cover the down payment—or even fully purchase—a second home.
A cash-out refinance can be used to your advantage by reducing your monthly payments or the term of your loan. By accessing the equity in your main residence, you could use the extra cash to help you make the move into your next home without selling your primary home or tapping into your retirement funds.
5. Build equity as home values rise in Washington
As a general rule, home values increase over time. While there are exceptions, such as the 2007–08 recession and fluctuations in the housing market, this is a time-proven pattern. Your retirement may be the perfect time to take advantage of this trend and invest in your future by purchasing a home and growing equity.
Homes build equity in a couple of different ways. Your home's equity equals the balance of your home's value minus what you owe on your mortgage. So by making a down payment and keeping up with your monthly payments, you're automatically adding equity.
Equity can also come from an increase in a home's value. Since the average home value in Washington is growing—and housing prices, in general, are likely to rise over the long term—your retirement may be the prime time to purchase real estate. You can then watch the value of your home and its equity grow until you're ready to downsize and sell or pass the home on to your children. Buying a house in Washington may prove to be a profitable investment for you and your family.
Retiring in Washington State may help build your equity faster and enable you to buy a second home and invest in your future. Get moving with competitive rates and flexible terms at
Solarity Credit Union
. Retirement may be closer than you think, and homeownership may be more accessible. Make the move and rest comfortably in your new home, knowing your hard work has paid off.
What's your Solarity story?
We're on a mission to tell the stories of our members and how they are living their best lives. Do you have a Solarity story to share?