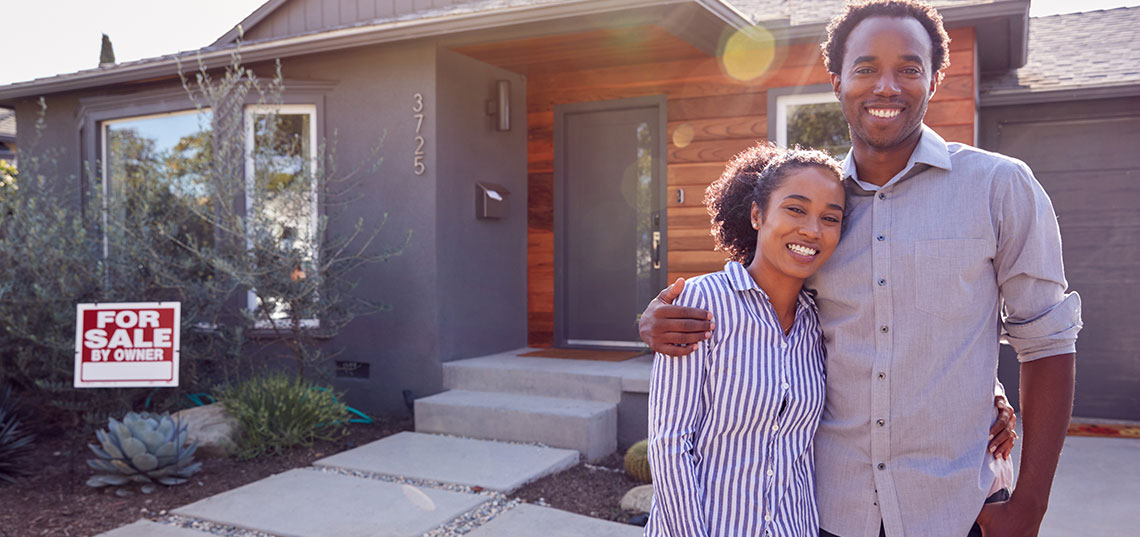 Have you decided to make your home in the Pacific Northwest? Are you looking to settle in beautiful Yakima, Washington? Whether you've already found the perfect home or you're still on the hunt for one, you're probably looking for the best experience with a Pacific Northwest home loan. If so, you've come to the right place to learn more.
Solarity Credit Union is proud to serve the Pacific Northwest and beyond with home loans, home refinancing options, banking services, auto loans and much more. We pride ourselves on finding the right financial solutions for our community members. So grab a notepad and jot down some insider tips. Here are five ways to make the most of your Pacific Northwest home loans from Solarity Credit Union, based in Yakima.
1. Select a quality lender
You should absolutely shop around until you find the right lender. After all, you may be with this lender for the next 5, 10, 20 or even 30 years. It should be a partnership you feel good about.
How do you select a quality lender? Comparing closing costs and interest rates is a good way to start. Once you're far enough into the process, you can do a line-by-line comparison on your Loan Estimate, which allows you to compare costs apples to apples. If you're not already working with a community credit union, research the ones in your area. Credit unions like Solarity are known for more competitive interest rates, better local service, and other benefits. This difference translates to more savings and far fewer headaches for you. For example, will your loan be sold and you won't know where to send your payment? Local servicing of your loan, which Solarity offers, means you'll always know who to call with questions.
If you're located in the Yakima area, stop by for a visit or talk with one of Solarity's Home Loan Guides online. We'll show you how a quality lender can make a huge difference when it comes to serving our borrowers and helping you with your Pacific Northwest home loan.
2. Get pre-approved
Once you've found the right home, you likely know how important it is to make your move … and fast. You don't want to lose out on the perfect house because you're not prepared with a solid offer.
That's where a pre-approval letter comes in. When making an offer to a seller, you want to show them that you're a serious buyer. This is particularly true in a competitive market when a seller may be considering multiple offers on a home.
In fact, if you want to make your offer even more competitive, you should get pre-approved by your preferred lender. A pre-approval letter signals to the seller that a lender has already offered you a conditional commitment. That tells the seller it's more than likely will be able to secure the financing you need for your new home purchase. A pre-approval letter could give you a competitive edge over other buyers and may be the difference between having a seller accept or reject your offer.
3. Look for a home within your budget
When you get pre-approved for a home, you'll also get an idea of how much home you can afford to buy. That's spending power at your fingertips. Keep in mind, though, that even though you may be able to afford a $250,000 home, for instance, you may not want to max out your entire budget. It all depends on your particular financial situation. So crunch the numbers and remember to give yourself some breathing room.
You can put Solarity's mortgage calculator to use to do all the hard work for you. Simply plug in the numbers (purchase price, loan term, down payment amount and credit score) to figure out what your monthly mortgage payment would be. Adjust the numbers until you find an amount that feels comfortable for you. Remember to take into account other common homeownership expenses, such as insurance, property taxes, HOA fees and annual maintenance costs.
4. Find the right loan
Once a seller has accepted your offer, it's time to really get the ball rolling. You should meet with your lender and decide which home loan works best for you. Here are a few things to consider.
Most lenders will allow you to opt for a 15-year or 30-year loan term. With a 15-year loan term, you'll pay less interest and save more money over the life of the loan, but your monthly mortgage payments will be higher. With a 30-year loan term, your monthly mortgage payments will be lower, but you'll wind up paying more interest in the long run. Another option is to do a fixed rate for multiple years and then the rate adjusts up or down, depending on market conditions. This is known as an adjustable-rate mortgage, which typically has a lower rate than a traditional 30-year fixed loan.
If you don't have the cash on hand to make a full 20% down payment, you may be eligible for first-time homebuyers, USDA or other low- or no-down-payment programs. Talking with your lender about all your options is important so you can find the right loan for your unique budget and circumstances.
5. Secure the best interest rate
After you've decided on a loan term and whether you would prefer a fixed- or adjustable-rate mortgage, it's time to get the best rate possible. Your rate will be based on a number of factors, including current market conditions and your creditworthiness.
But there are also ways to secure lower interest rates, such as buying points at closing. When you buy discount points, you pay an up-front fee to your lender in exchange for a lower interest rate. How long you intend to live in your home may help you decide whether it works in your favor to buy discount points.
Want some more tips for making the most out of your Pacific Northwest home loan? Our
Home Loan Guides
can walk you through it all. They will walk you through the process and help you crunch the numbers with no obligation to apply. So get moving by finding the perfect home with a great lender and Pacific Northwest home loan from Solarity Credit Union, based in Yakima. We'll help you get settled into your new home before you know it.
What's your Solarity story?
We're on a mission to tell the stories of our members and how they are living their best lives. Do you have a Solarity story to share?