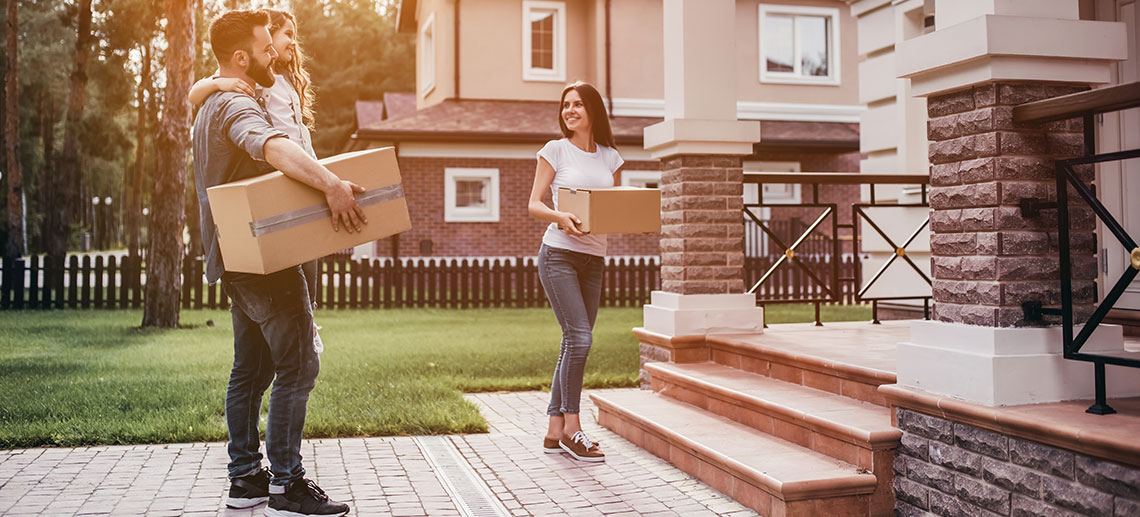 Are you planning to move to a place with more affordable housing? Maybe you're ready to buy a home but want to make your mortgage payments go a little further. The Pacific Northwest is a great choice for this, and it's a popular one if you're moving from the other side of the Rocky Mountains. If you are already living in the area, you know how great the Pacific Northwest can be: it includes incredible natural beauty, plenty of things to do and see and many career opportunities.
The region is usually defined as Oregon, Washington, British Columbia and Idaho. Some people even claim it encloses some of Montana – at least up to the Rocky Mountains – down into Northern California and even as far as Alaska and the Yukon.
So how do you choose where to live? Here are five factors to consider when choosing the most affordable places to live in the Pacific Northwest:
1. Do I want to live in a city or further afield?
While Portland or Seattle are the first places you might think of when considering a move to the Pacific Northwest, these areas are definitely more expensive to live in since they're the main large cities in the region. If you know you're a city person, though, there are places you could live that are close to these metropolitan centers without being downtown – and without paying downtown prices.
For instance, while Seattle might be outside of your budget, there may be places you'd like to investigate close by, such as Tacoma or Olympia. These cities are near Seattle if you want to spend your time in the city, but they also have their own art communities, easy access to nature and outdoor activities, craft breweries and coffee scenes.
If you would prefer living in a more small-town setting, there are plenty of options there, too. For instance, Sunnyside is one of Washington's most affordable cities. Sunnyside home prices tend to run below both the Washington median and national average, and utilities, health care and groceries are economical.
It's vital to consider employment opportunities in your urban or rural decision as well. The need to commute to a larger city for work each day could quickly nullify the affordability of living off the beaten path.
2. What climate do I like best?
If you are new to the Pacific Northwest climate, it's a good idea to evaluate what kind of climate and weather you enjoy. In general, this region has mild weather, regulated by the Pacific Ocean, which means the winters are cool and wet and the summers warm and dry. You can experience all four seasons here as well. Extremes in temperature and precipitation are unusual – so you can expect moderate weather throughout most of the year.
The Washington or Oregon coasts, for example, are lovely if you enjoy wind, overcast skies and cooler temperatures. If you prefer sunshine and warmer temperatures during the summer months, you might enjoy living in the Columbia or Willamette Valleys more.
Notice also that while the Pacific Northwest has a reputation for being green and rainy, there are also deserts, high plains and mountain landscapes since the Cascades cast a rain shadow on the eastern parts of this area. Maybe you like trees well enough but want to enjoy seeing further than the forest. In that case, eastern Washington or Oregon might be more your style.
3. Are there activities or attractions I want to be close to?
Everywhere in this region, you'll have access to wonderful venues, wineries and breweries and outdoor activities. If you know that you'll want to be close to a river or within an easy drive of musical venues like the Cuthbert or Gorge Amphitheaters, you can narrow down locations and cities easily.
However, if you're looking for a home to settle in permanently, make sure to be mindful of your day-to-day and week-by-week activities. If you move to a small town that has only a small grocery store, and you're used to shopping once a month at a big-box warehouse store, making those smaller weekly trips for your groceries might be a big adjustment that you'll want to be prepared for.
Make a list of all the places you like to go now, as you're looking for a home. Maybe it includes a library or bookstore, a particular clinic or certain clothing stores or movie theaters. When you find a home you really like, take a look at a map and see if that home has those locations close by. This could also be your opportunity to branch out into other stores, but at least this way you'll be aware of it.
4. What other things will I have to spend money on?
Due to inflation, some things tend to be more expensive these days, such as gas and food. If you decide to move to a more rural area, be aware that the amount of money you spend on transportation and your vehicle might go up as you have to drive more to get to work or go shopping. Your grocery bill might stay the same or go down, though, if you grow your own food or if you tend to shop locally.
Look at the other charges you usually find on your credit card bill every month. How will those charges change when you move to a new location?
5. Mortgage rates
We may have listed it last, but now that you've made a list of the things you like and dislike and have a budget, you're ready to get more into the nitty-gritty of what kind of mortgage rate you'll want. Mortgage interest rates vary depending on where you live. You'll find differences between big cities, suburbs and rural areas. The lender you work with will make a difference too. Credit unions traditionally have lower rates than banks and online lenders. When considering the most affordable places to live in the Pacific Northwest, shop around for mortgage rates that meet your needs.
If you're looking for affordable mortgage rates in the Pacific Northwest, consider Solarity Credit Union. We know how important it is to have a home loan that fits your budget and unique circumstances. With competitive rates, flexible terms and a plethora of options – including first-time homebuyer, zero-down and bridge loans – you'll be on track to live affordably wherever life takes you.
What's your Solarity story?
We're on a mission to tell the stories of our members and how they are living their best lives. Do you have a Solarity story to share?