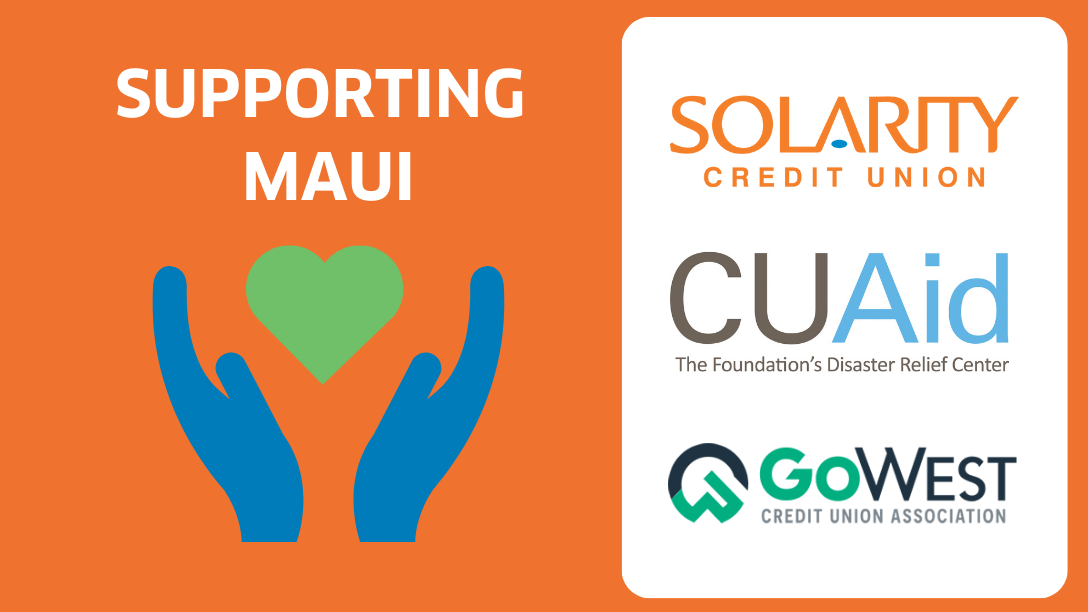 Solarity donates $5,000 to the National Credit Union Foundation's CUAid Fund in support of those impacted by the devastating wildfires in Maui.
CUAid allows the National Credit Union Foundation to respond when disasters, such as Maui, strike. The critical funding allows credit union employees and volunteers to more easily get back on their feet and continue serving members as soon as possible. Credit unions have a storied history of supporting one another and upholding a common thread of people helping people.
As a member of GoWest Credit Union Association, Solarity joins their efforts to support people in Maui who have a long road to recovery. Neighbors are just beginning to pick up the pieces from historic, deadly wildfires. If you have a desire to support those directly impacted, you can securely donate to the CUAid Fund at this link.
What's your Solarity story?
We're on a mission to tell the stories of our members and how they are living their best lives. Do you have a Solarity story to share?