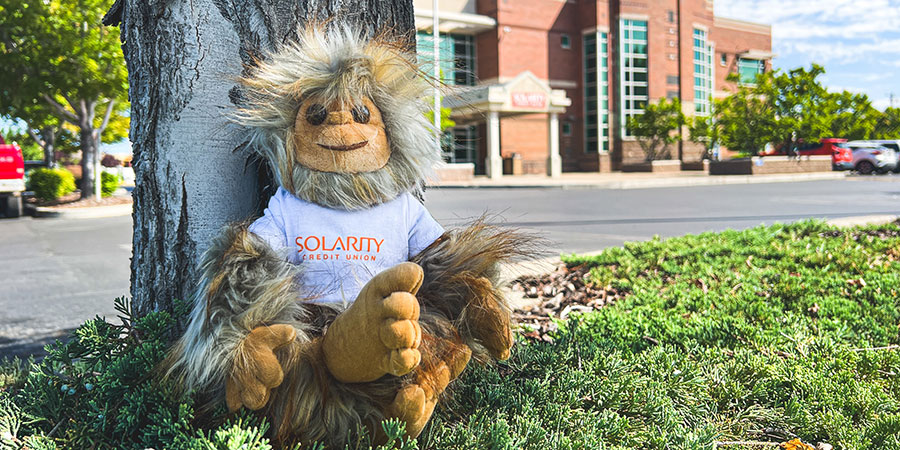 Solarity Credit Union has had hundreds of Sasquatch sightings this summer! A $20 donation gets you an adorable Sasquatch stuffed animal, with proceeds going to the Yakima Humane Society (YHS). With more than $3,000 already raised, Solarity hopes to raise much more for its valued community partner.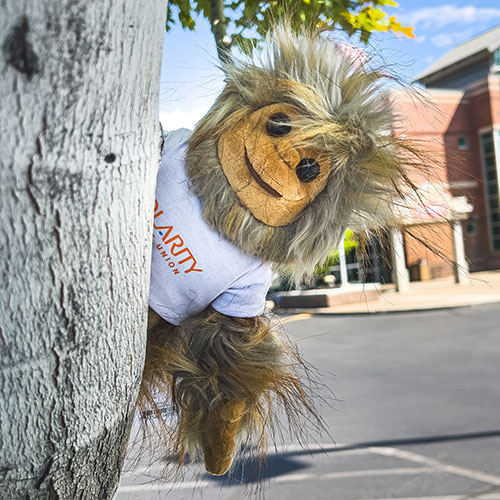 Check out this fun gallery, showing all the adventures Sasquatch is going on this summer.
The YHS shelter has been at capacity for some time and donations help support their mission of ending animal suffering and cruelty, reducing animal overpopulation and educating the community on responsible pet ownership. Hundreds of furry friends are looking for their forever home and Solarity is honored to do our small part to make this a reality. Solarity has been a community partner with YHS for years, donating thousands of dollars to support the organization.
Those who get a Solarity Sasquatch, affectionately shortened to "Squatch," are encouraged to take the little guy on their summer adventures. When members tag Solarity on their social media photos, they are automatically entered into a contest to win some cash. A Squatch is also being sent to anyone who gets an RV or boat financed through Solarity to celebrate summer and all the adventures ahead. Here's a shot of the sasquatch in the wild with a happy, new RV owner.
So wherever you go in the Pacific Northwest, watch for Squatch sightings! Solarity invites the community to help support the Yakima Humane Society by donating $20 and receive their Sasquatch for endless summer adventures.
What's your Solarity story?
We're on a mission to tell the stories of our members and how they are living their best lives. Do you have a Solarity story to share?