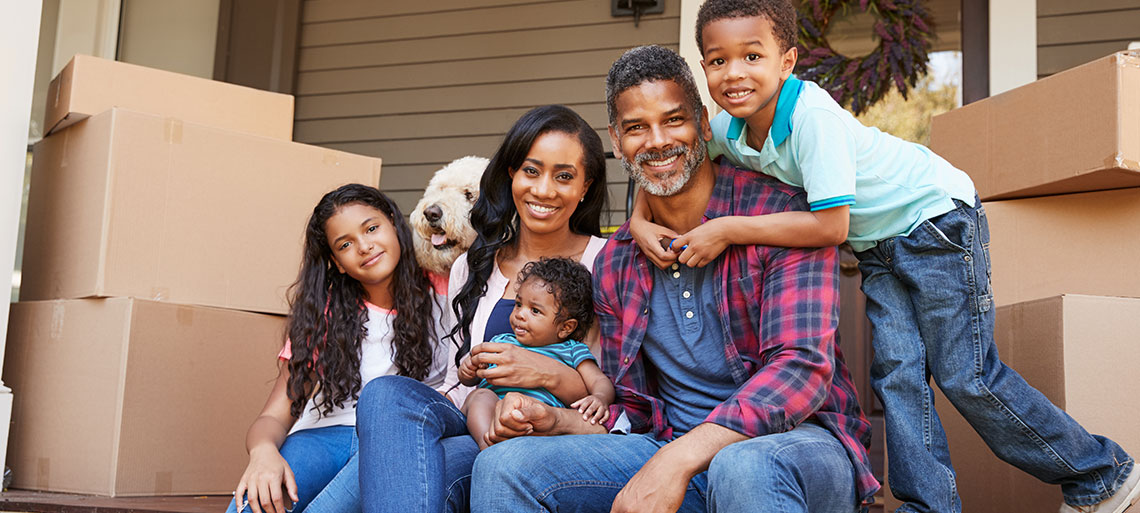 Mortgages aren't the same as they were in decades past – and that's a good thing. Over the years, a lot has changed to make mortgage loans in Yakima more attainable. That's where Solarity Credit Union, based in Yakima, WA, comes in to help. Read on below to find out the #1 thing people get wrong about a mortgage loan and how the truth can benefit you personally.
What is the #1 thing people get wrong about a mortgage loan in Yakima?
Without question, the #1 thing people get wrong is that they need to put down 20% for a mortgage loan in Yakima. It may shock you to learn this isn't true, as it used to be the only way to go. It isn't anymore.
The idea that you need to put 20% down has kept many potential homebuyers from pursuing mortgage loans. Saving a fifth of a home's value can take a long time. But there are plenty of other options that could put you in a home much faster.
What are the alternatives to a 20% down mortgage loan in Yakima?
Once you learn that 20% down isn't the only way, it's time to look at your other options.
Of course, some prefer to go with traditional mortgage loans. But even if 20% down is right for you, it's good to know you have other options.
What do you need to know about putting down less than 20%?
When you put less than 20% down, you may need to get private mortgage insurance, also known as PMI. But PMI isn't forever. Often, you can remove it once you've put 20% equity into your home.
As you can see, Solarity is unmatched when it comes to the most flexible and affordable home loans.
Mortgage loans in Yakima for first-time homebuyers
One of the other things people get wrong about mortgage loans is that the process is hard for first-time homebuyers. Here at Solarity Credit Union, we make sure it's easy and attainable.
Before you start looking at houses, the first step is to get pre-approved for a mortgage loan in Yakima. This shows that, despite being a first-timer, you are a serious potential buyer. Pre-approval will also give an idea of the monthly payment/down payment you can provide.
You can apply to be pre-approved on our website. Before you start the application process, make sure you have your current address, driver's license, Social Security number, two months of bank statements, two years of income history, two years of W-2s, income for the past 30 days and a list of current debts. Download our PDF checklist so you can make sure you have everything ready ahead of the application process.
The Solarity Credit Union pre-approval application also has a quick turnaround. Typically, you can expect a response and a pre-approval letter within 48 hours.
In addition to our online application, the Solarity Credit Union website also has a payment calculator. This will give an idea of the amount you can afford for a monthly payment. It's one of the many helpful tools we offer to both first-time and experienced homebuyers.
Applying for one of Solarity's mortgage loans in Yakima
Another thing people get wrong about a mortgage loan in Yakima is that the application process takes forever. Here at Solarity, it'll take you about 10 minutes.
Don't just take our word for it. We have testimonials to back our claims up. Our current members give our mortgage loan process a rating of 98 out of 100.*
Finally, our eSigning Experience gives you the option to close on the loan from anywhere with an internet connection. We aim to make the entire process convenient for the borrower.
You can find out more about Solarity's home loan options on our website. You'll find plenty of information about which mortgage loan options in Yakima are the right fit. Still have questions? And when you're ready, you can easily apply online for a Yakima mortgage loan. These are just some of the many ways Solarity makes the homebuying process a breeze.
*Solarity's Home Loan Member Experience Survey score from March 2022.
What's your Solarity story?
We're on a mission to tell the stories of our members and how they are living their best lives. Do you have a Solarity story to share?