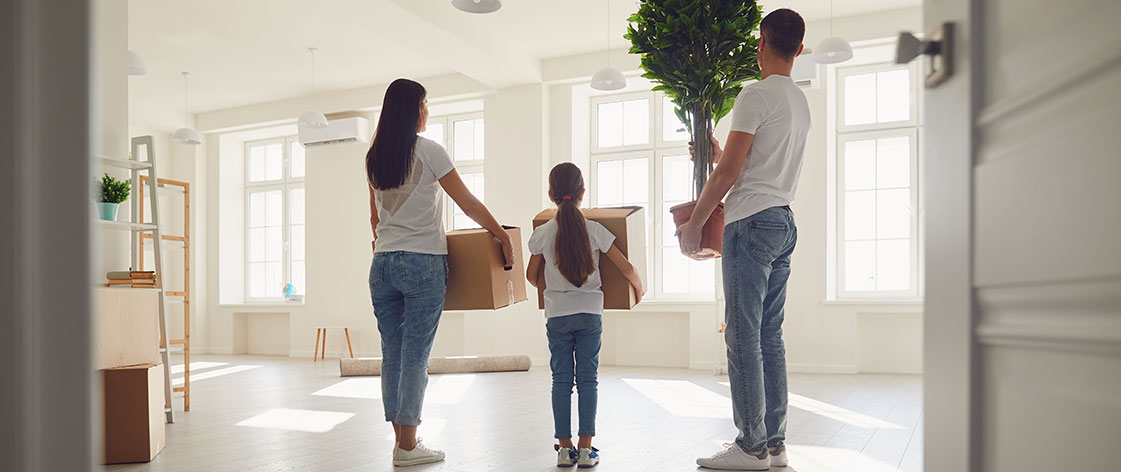 Buying a house is one of the most important and expensive decisions you'll make. If you don't already own, you may find that for what you pay in rent, you could easily cover monthly mortgage payments. But what if you don't have a lot of cash for up-front costs? If the only thing stopping you is the money for a down payment, you might wonder if there are more affordable alternatives.
Many lenders offer home loans designed specifically for first-time buyers or those unable to come up with 20% down. These loans allow you to buy a home for zero down. This can be a great option for homebuyers, but is this the best choice for your circumstances? If you are considering applying for zero-down home loans for first-time buyers, read on as we explore the facts and features. Understanding your options can help you move forward with the exciting journey of homeownership.
Understanding zero-down-home loans
Before digging into the benefits or risks of putting zero down, you need to understand what you're considering. What exactly is a zero-down mortgage? How do these types of loans work?
A down payment is a percentage of the total purchase price of the home that is due at the closing. Lenders tend to prefer down payments because it minimizes their risk. The idea is that a sizable down payment deters a borrower from defaulting on a loan. The more money they have invested in the purchase, the less likely they will want to lose on the investment. However, saving for 20% down can take years and drain savings. This can lead to overpaying in rent or unwisely tying up all your money in a house, leaving you unprotected in an emergency.
Fortunately, there are options. Some lenders offer zero-down programs for first-time buyers or loans guaranteed by the government. These allow homeowners to buy a house without a down payment. A government-backed loan removes the risk for a lender, enabling them to offer mortgages with little to no money down. The government insures the loan in case of default. Now, borrowers unable to make a down payment or with lower income can qualify for a mortgage.
USDA loans
USDA loans are backed by the United States Department of Agriculture. These loans are meant to encourage development in rural and suburban areas and are offered with lower fees and zero money down. USDA loans come with reduced rates and fees. You may also be able to benefit from a USDA loan by rolling the closing costs into the total loan amount. Take note, this loan is only for single-family units and borrowers who will live in the home as their primary residence.
You must meet certain requirements to qualify for USDA home loans. Check directly with your lender to see if you meet the income restrictions and the location requirements. You can also use this general rule of thumb when considering a USDA loan: your debt-to-income ratio should not exceed 45%, your combined household gross income cannot be more than 100% of your county's income and a strong credit score. If you meet these parameters, you can apply through a lender offering USDA loans, such as Solarity Credit Union. Be sure to shop around for the right lender with this loan option and to see if your desired home is in a qualifying zone.
First-time-homebuyer loans
Some lenders also offer zero-down home loans for first-time buyers. These loans are great for well-qualified buyers. If you have never owned or inherited property, you may qualify. You can also increase your chances of qualifying with a good credit score. Generally, you should aim to have a score of 720 or higher. If your score is lower, you can improve your credit by paying down debt and fixing any errors on your credit history.
If you are well-qualified, you can take advantage of a zero-down home loan for first-time buyers and purchase a property with no money due at closing, except standard closing costs.
VA loans
VA loans are backed by the Department of Veterans Affairs and are for active-duty service members, veterans, members of the National Guard, reserve veterans or qualified surviving spouses of deceased veterans. There are certain requirements to qualify for a VA loan, so check with the VA to see if you meet these necessary requirements.
Weighing the pros and cons of zero down
When considering your options, remember there are always advantages and risks. What are the benefits of buying a house with zero down? What are the potential risks? Let's look at both the pros and cons to consider when making your decision:
You can buy a house without saving up for years or depleting your savings.

You avoid becoming house poor by tying up all your money in monthly payments.

You can buy a house sooner.

You have more cash for emergencies, maintenance, monthly expenses or upgrades.
You may have to provide an earnest money deposit—a good faith deposit that shows you are serious about buying; this deposit can be applied to the purchase price after closing.

You may pay higher interest rates, monthly mortgage payments and PMI.

For the first few years of homeownership, you may have little to no equity.
Ready to get started?
A zero-down home loan isn't the right choice for every first-time buyer, but if you have weighed the pros and cons and believe buying a house with zero down is the best option for your circumstances, contact your lender to walk through all your options and get a baseline for the cost of the loan. Then, you would apply for a pre-approval on a home mortgage, which would define exactly how much you can afford. You can apply online today to get started.
Talk with one of Solarity's Home Loan Guides about whether zero-down home loans for first-time buyers are an option for you. Now is the time to achieve your homeownership goals.
What's your Solarity story?
We're on a mission to tell the stories of our members and how they are living their best lives. Do you have a Solarity story to share?