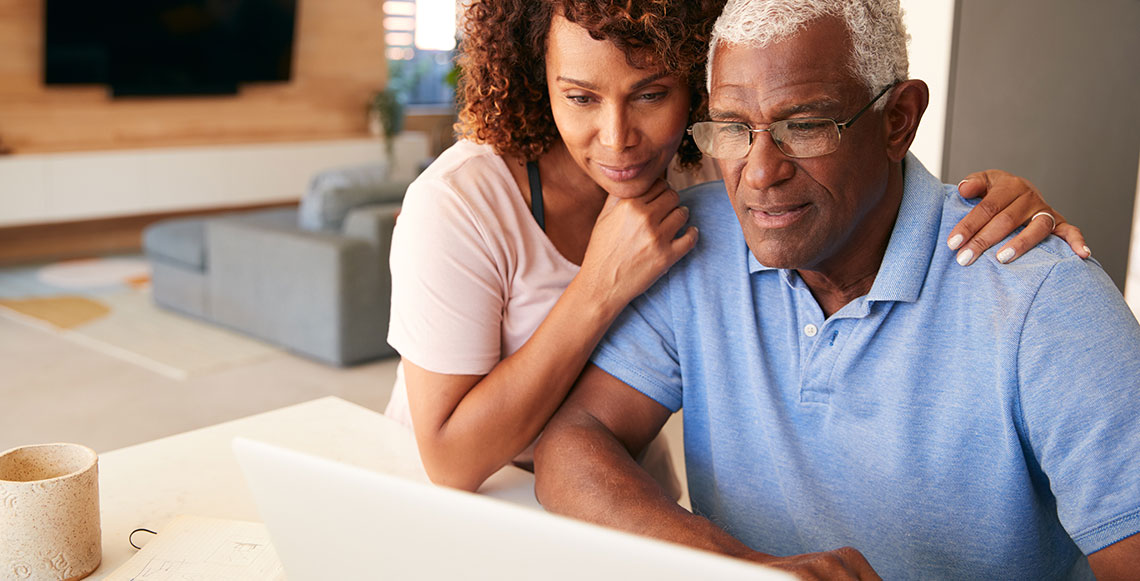 Refinancing a mortgage can have a lot of benefits, especially if you can get a lower interest rate or better terms, which refinancing often leads to. But whether it's a good idea often depends on individual circumstances. So, have you been debating refinancing your mortgage? We're here to help you make the best decision. Read on for some expert tips on how to decide if a Washington State mortgage refinance is worth it.
Changes to your credit
A Washington State mortgage refinance can be a good move if your credit has improved since you first opened the loan. Increasing your credit score or paying off some of your debt can put you in better financial standing, making you less of a risk to lenders. If your situation has improved since you received your original loan, you could be eligible for lower mortgage rates and improved terms. It's definitely worth looking into your options.
Pay for large expenses
Over time, the value of your home is likely to change. If your home's value has increased, you may want to take advantage of that. In this case, a Washington State mortgage refinance might be worth it, specifically, a cash-out refinance. This allows you to tap into the increased value of your home and use the money from the refinance to pay for other expenses.
If you want to pay for a major expense, getting a cash-out refinance can be the perfect solution. People often choose to do so to pay for home improvements or education costs.
Note that if you don't have a lot of equity built up in your home yet, it might be better to wait. You can make your monthly payments, monitor the value of your home and decide to refinance at a later date.
Getting rid of PMI
Another reason to refinance is to get rid of private mortgage insurance, or PMI. If your down payment was less than 20%, you are likely paying for PMI each month. This extra insurance protects the lender in case you are unable to make your mortgage payments. Once you've built up 20% home equity, however, the PMI can usually be removed. Refinancing with your current or a new lender is a great way to make that happen and could save you a tidy sum each month.
A way to pay off debts
A cash-out refinance could be used to consolidate any higher-interest debts you may have. Credit card and student loan rates are typically higher than mortgage rates. So, if you're currently paying for these debts, a Washington State mortgage refinance might be a good option that saves you money on interest in the long run. You can use the funds from a cash-out refinance to pay off these debts, which could lower your overall monthly payments.
You need to remove someone from the mortgage
You might also be considering a refinance to remove a borrower from the loan. This usually occurs after a divorce or legal separation. Refinancing may be the only way to successfully remove the name that no longer applies. This is an important step, because even if you and your co-borrower have an amicable split, your lender still views the other person as responsible for the debt. Likewise, that person still has a legal say in what happens to your home in the future. For your and their protection, it's a good idea to take care of this as soon as possible.
You want a shorter loan term
Sometimes, people choose to refinance so they can switch from a 30-year loan to a 20- or 15-year mortgage. One reason you may want a shorter loan term is if you'd rather pay off your debt sooner. Shorter loan terms may mean a larger monthly payment, since repayment is spread over a more compressed timeline, but you'll likely pay less interest over time and be house-payment-free sooner.
Refinancing isn't the only way to potentially shorten the duration of your home loan. If you have extra funds, you can include additional money with your regular payments. Just be sure to let your lender know the extra funds should be applied to the principal, which can lower your loan balance faster. Before you decide to pay extra, however, double-check to make sure your mortgage doesn't come with a prepayment penalty.
You want a lower monthly payment
If you plan to stay in the house for a while, you may be able to lower your monthly payments by switching to a longer-term loan. Rather than paying the remaining balance over the next 20 years, for instance, you could refinance and spread the repayment over 30 years instead. In this situation, you will likely end up paying more in interest over the life of the loan in exchange for lower monthly payments, so weigh your options carefully.
Changing your mortgage type
There are times when it might make sense to refinance and change from one type of mortgage to another. A common scenario is someone wishing to switch from an adjustable-rate mortgage, or ARM, to a fixed-rate loan. With a fixed-rate mortgage, your rate won't change, as it can with an ARM, so your payment stays the same. This can make a big difference in managing your monthly budget.
In other circumstances, however, people switch from a fixed-rate mortgage to an ARM or from an FHA loan to a conventional loan. Since each situation is unique, it's best to find a reputable lender with a variety of mortgage options who can help you decide what type of loan is best for your circumstances.
How to decide if a mortgage refinance is worth it?
Understandably, you want to get an idea of your rate and monthly payment before committing to anything. For an estimate on these numbers, you can use Solarity's refinance calculator. Just enter your home's value, your desired loan term and amount and your credit score. While this calculator is for estimating purposes only, it can give you a general idea of what's possible.
Keep in mind that refinancing is essentially starting a new loan. If you're thinking about moving soon, a refinance might not be the best option at this time. It also may not be worth it if you are already very close to the end of your mortgage.
If you're interested in learning more about refinancing your mortgage, get in touch with one of the Home Loan Guides at Solarity Credit Union. We can help you run the numbers and decide if a Washington State mortgage refinance is right for you.
What's your Solarity story?
We're on a mission to tell the stories of our members and how they are living their best lives. Do you have a Solarity story to share?