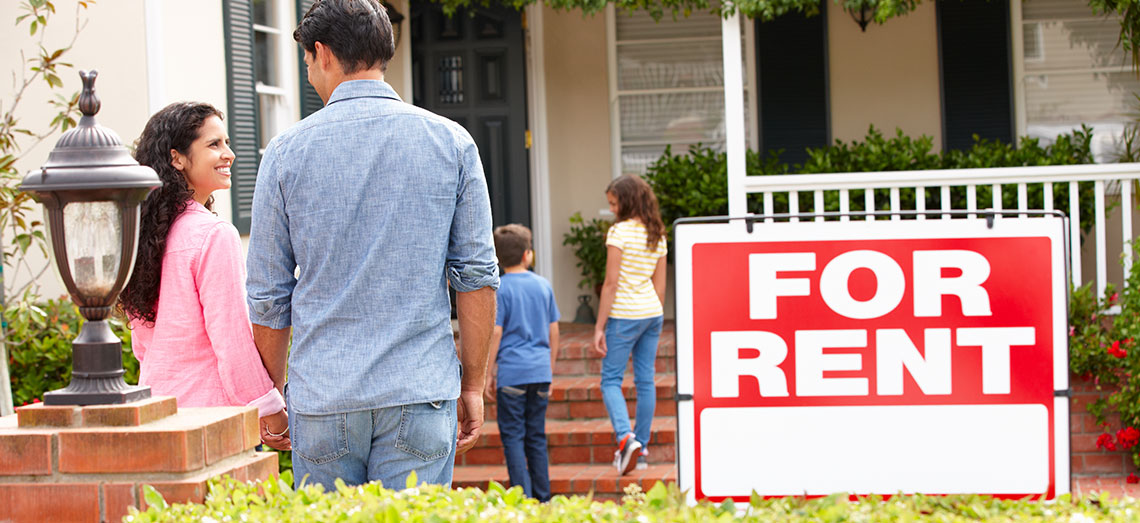 Buying a second home and renting out the first gives you a great opportunity to make money. But how do you set this up? What steps do you need to take? How will this impact your mortgage? At Solarity Credit Union, we have the experience and expert advice to help you out. Read on to find out how to buy a second home and rent the first.
How to buy a second home
A key thing to remember is that you don't have to sell your first home in order to buy another one. Many people choose to buy a second home to stay in for part of the year. That means they still want their first home for the other months. Others want to hang on to their first home even if they no longer intend to live in it. This could be for a number of reasons, such as keeping it for a family member one day.
So, let's say you're not selling your first home to finance a second. This then begs the question, what do you use for the down payment in its place? Instead of selling your first home, you can choose to access your home equity. One option is a cash-out refinance, where you refinance your home for more than you owe in order to access your equity. The other is a home equity line of credit, or HELOC for short. Talk to your lender about the best option for you.
How to decide to buy a second home and rent the first
Before taking any major steps, you should assess your current finances. You don't want to regret buying a second home and renting the first.
If you have major debts, you may want to pay them off before a major purchase like a second home. Especially if the debts are high interest.
You will want to make sure you have the funds for all your home-related costs. This can include moving, decorating, home repairs, maintenance and more. You should also make sure to have enough for a rainy-day fund, in case of emergencies.
If you're unsure, you can discuss your situation with a Home Loan Guide. Our experts can provide knowledgeable guidance based on years of experience when it comes to a major decision like this.
What if your financial standing isn't quite there yet? This doesn't mean you give up the dream of buying a second home. Far from it. Instead, taking care of your finances ensures you can buy a second home and rent the first with as little stress as possible. Then you can enjoy all the benefits.
How to decide between cash-out refinance and HELOC
Whether you go with a cash-out refinance or a HELOC, using your home equity is a great source for your second home down payment. This allows you to put the equity you've built in that first home to good use. It's essentially a way of making all the money you put into your home over the years work a little harder for you.
In addition to funding a second home down payment, a cash-out refinance or HELOC can be used for repairs and remodeling on the first home. This could increase the home's rental value.
So, how to decide? Both options have their benefits. Typically, the right choice depends on your specific situation. You can find helpful breakdowns of cash-out refinance vs. HELOC on our blog. You can also discuss your options with one of our experts. We'll guide you through the application process and make sure securing the loan is as simple and fast as possible.
How to rent the first home
Once you decide to buy a second home, how do you rent the first?
First, you'll want to make sure the first home could be a good rental. There are certain resources out there to help you. For instance, a rental calculator shows which homes would make good rentals. Just enter the address and other important information.
You can also look into consulting with a real estate agent or property management company. If you've never managed a rental property before, don't worry. You don't have to do it all on your own. There are plenty of resources available, both online and in your local area.
What are the benefits of renting out the first home?
One of the many reasons people choose to rent out their first home is the opportunity it brings. This choice can really pay off. Some of the many benefits include:
Extra income from renting

Positive cash flow

Long-term wealth potential

Receive the tax benefits of a real estate investor
How to manage renting the first home
If you're confident in your ability to do so, you can handle the renting of the first home on your own. However, you should be aware of what this entails. Some of your responsibilities include:
Getting the house ready to rent in order to attract potential residents

Marketing the house and creating listings

Meeting with and screening potential residents

Processing applications and lease agreements

Gathering the monthly rent and utility costs

Taking care of maintenance requests and necessary repairs

Making sure to keep up necessary inspections

Informing residents in case of a rent increase

While it's an extreme scenario that hopefully won't happen, there is the possibility you will have to evict your residents
Some people may find this too much to take on. If you're not ready for these responsibilities, don't worry. It's understandable you would want to appreciate the benefits without all that. And it makes sense if you'd rather focus primarily on the second home.
Another way you can rent the first home is by utilizing a rental manager. That way, you can trust your first home is in safe, knowledgeable and trustworthy hands. Some choose this option if their second home is far away from the first. Depending on the circumstances, going with a more local rental manager might be the best bet.
Need more information on how to buy a second home and rent the first? Discuss your options with the team at Solarity Credit Union. If you choose a cash-out refinance or to open a
HELOC
, we'll make the process as easy, quick and beneficial as possible.
Reach out to a Home Loan Guide today
.
What's your Solarity story?
We're on a mission to tell the stories of our members and how they are living their best lives. Do you have a Solarity story to share?