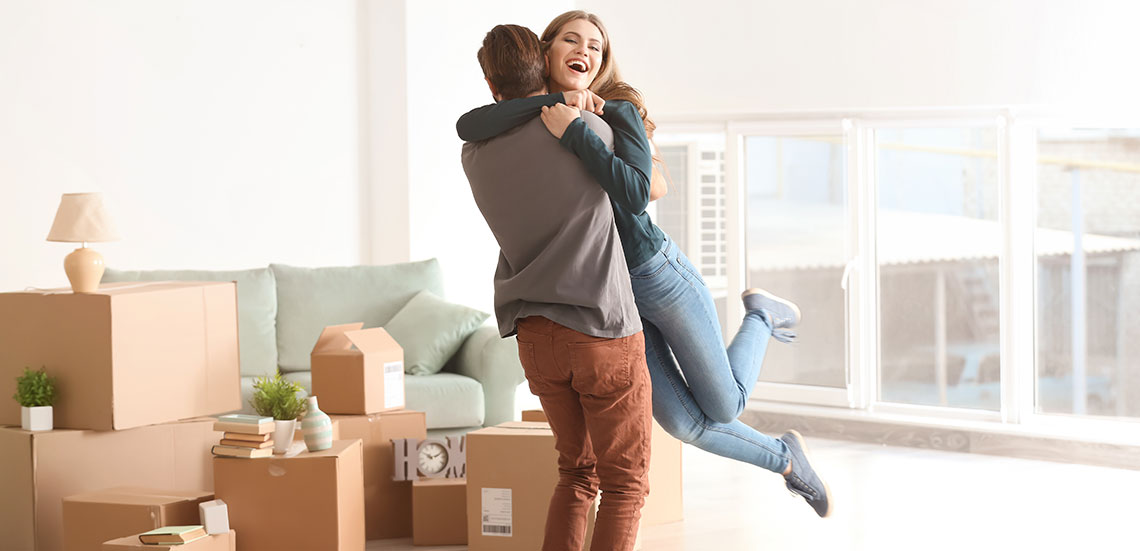 Buying your first home comes with lots of emotions – from excitement to nervousness. While it's a big step, there are plenty of resources out there to make the process as easy as possible. For instance, having a checklist will make a real difference as you embark on your homebuying journey. This is one of the many ways Solarity Credit Union looks out for first-time homebuyers. Read on to find our helpful homebuying checklist.
Consider hiring a real estate agent
Having a realtor or a real estate agent is not necessarily a requirement, but provides advantages to your homebuying venture. Some first-time homebuyers appreciate having an experienced professional in their corner who can negotiate offers and coordinate the paperwork on their behalf.
A realtor or real estate agent knows the ins and outs of homebuying in your area. This includes having expansive knowledge of the local housing market. They can easily provide you with a list of homes within your budget.
However, know that hiring a realtor or real estate agent will cost you, typically up to 2% of the home purchase.
Create a budget
Before you start applying for home loans—or even talking to a real estate agent—you should have a general idea of how much house you can afford. This means knowing how much money you have available each month for a mortgage payment.
In order to determine your budget, you'll want to figure out your debt-to-income ratio, also known as your DTI. When calculating your DTI, be honest about the monthly debts and expenses you have. These can include auto or student loan payments, paying off your credit cards and typical purchases such as groceries, gas and utilities.
Once you've determined what kind of monthly house payment you can manage, you can use that number to calculate the size of the loan and the house value you can afford. Enter your down payment amount and credit score into Solarity's online home loan payment calculator. Then play around with different purchase prices until you find just the right monthly payment. Now you're ready for the next step in your homebuying checklist. Know that you don't have to do this math alone. Solarity's expert Home Loan Guides are here to help you crunch the numbers.
Prepare to apply for a home loan
Once you have an idea of your budget and the house you can afford, there are some things you'll need to have ready before you start the home loan application process:
Current address and addresses of any other locations you've lived over the past two years

Your driver's license and Social Security number

Financial statements from the past two months

Last two pay stubs

Your employment/income history for the past two years, including W-2s; if self-employed, provide your tax returns for the past two years

Information about monthly debts if you have them
This handy home loan checklist can help you prepare.
Consider your home loan options
As a first-time homebuyer, you might have heard that putting down 20% is the only option. However, while this is the traditional amount, it's far from the only way. Solarity offers low- and no-down-payment loans. It's one of the ways we make homeownership possible for more individuals.
Start the home loan application process and get pre-approval
Once you know what your home loan options are, the next step on your homebuying checklist is to apply and get pre-approval. Being pre-approved shows sellers and real estate agents that you are a serious buyer.
At Solarity, we make it easy to apply for a home loan, no matter which one you choose. You can apply right on our website. And if you have any questions, our experts are here to help. Check out Solarity's video for a helpful explanation of how the home loan process works. While you're there, don't hesitate to take a look at our other explanatory video tutorials.
Start looking at homes
Once you are pre-approved for a home loan, you can begin the house shopping process in earnest. This is the fun part! As discussed above, hiring a realtor or real estate agent is the easiest way to find homes in your area and within your budget. But you can also find these on your own using online listings.
Bonus Tip: When you're looking, it helps to have a list of your most-wanted and non-negotiable features.
Put in your offer
When you find a house you love and that fits perfectly into your budget, it's time to put in an offer. The seller may accept your offer as is, but they can also reject it if they get a better one. In some cases, the seller may give you a counteroffer. You can always return with a counteroffer of your own.
Once you come to an agreement and an offer has been accepted, it's time for the next step.
Close on the home
As the time to close on your new home nears, there's a lot happening. You'll need to obtain final approval for your home loan, which is called underwriting, and your lender will do the paperwork to issue the loan. The title company will work on the title transfer. You'll also want to have a home appraisal and inspection. If your offer is contingent on the results of the inspection, this could change what comes next.
After all the paperwork is done, it's time to close. This is when you make your down payment and pay any closing costs you might have. Of course, these amounts will vary depending on the loan you've chosen.
Closing often takes place in person, but when you work with a lender like Solarity, you have other options. At Solarity you can take advantage of our eSigning Experience, which allows you to close from anywhere you have an internet connection. It's a quick and convenient way to finalize your paperwork and take possession of your home.
Move into your very first home!
The final step of the first-time homebuying checklist is moving into the house you bought and starting to make it a home.
You can find plenty of information about Solarity
on our website
. This includes oodles of great resources for homebuyers, especially first-timers, including our
home loan checklist
. We look forward to helping you secure the perfect loan for your new home.
What's your Solarity story?
We're on a mission to tell the stories of our members and how they are living their best lives. Do you have a Solarity story to share?