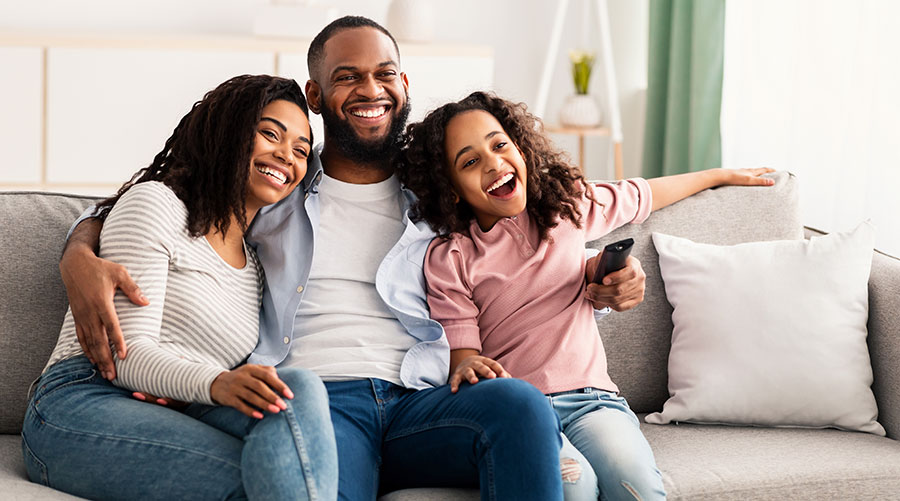 The state of Washington boasts some of the best living in the country. One minute you can be in a lively city and the next you can be surrounded by the wonderful natural elements in the Pacific Northwest. It truly is a great place to live, which is why so many people flock to the state each year. If you are one of those people considering moving to the PNW, you may be wondering where to find the most affordable places to live in Washington.
Living affordably in Washington can be accomplished through a variety of strategies. You can choose to live somewhere with a lower cost of living. You can also become smarter with how you manage your money. With the help of Solarity Credit Union, you can ensure that you're not paying more than necessary to own a home in the state of Washington.
Here are a few tips for living more economically in Washington.
1. Secure an affordable home loan
One of the best ways to ensure that you're living more affordably is to secure a home loan with a good interest rate and lower fees. Buying a home can allow you to stop wasting money renting and invest in building equity in a home of your own. Many people find that buying a home can benefit them financially and allow them to live a more flexible life in Washington.
When you're in the market for a home loan, you'll want to make sure you're getting the best possible rates available. Credit unions, in particular, are known to offer lower rates to their borrowers than other financial institutions, which is why so many homeowners choose to borrow from them. Solarity Credit Union offers low rates, point and credit options and incentives for first-time homebuyers to make your borrowing experience an easier process.
2. Live outside of the city
Many people enjoy living in a city. You can easily live within walking distance to some of your favorite bars, restaurants and shops. Though this is a convenience that many homebuyers look for, it comes at a cost. Real estate is more expensive when you're looking to live directly in the city. There is more competition for buying properties, and your rent or home loan payment will be more expensive each month because of it. That's why one of the most affordable places to live in Washington is outside of the city.
The best part is, you can live outside of the city without living in complete isolation. As you get farther from the city, homes, groceries and activities tend to go down in price. Many local suburbs have all of the things that a city offers within just a few miles of your home. And depending on where you live, the city could be no more than a 20-minute drive from your home. Making this type of move could allow you to enjoy more of your favorite activities while spending less money.
3. Be knowledgeable about your finances
Keeping an eye on your finances is a good way to help you live more frugally no matter where you live in Washington. This can help you avoid overspending and incurring any potential overdraft fees. Solarity Credit Union gives members unlimited access to their finances so they can be more in control of their money management.
When you're a member of Solarity Credit Union, you'll have free online and mobile banking. This option allows you to access your checking, savings and loan accounts from anywhere that has access to the internet. You can perform the same tasks as you would when visiting a branch location, such as transfer money, check balances, deposit checks and track your spending. Small hacks like this can give you a better idea of how you use money and allow you to spend and save in a way that makes sense for your lifestyle.
4. Refinance your home loan
If you're finding it difficult to live affordably in Washington, that doesn't mean you have to move to a different location. Simple financial changes can lessen your monthly expenditures significantly and put you on track to spend less month to month. One option you have in order to decrease your monthly outlay is to refinance your home. Potential benefits of refinancing include lower monthly payments, debt consolidation and the ability to pay off other large expenses that could be impacting your budget.
Refinancing your home loan is the act of trading your previous home loan for a new one. This typically involves replacing your original loan with one that offers you a lower APR. Credit unions can offer lower rates and other incentives, such as cash-out refinancing or more traditional routes.
5. Start a savings account
Another way to live more affordably is by opening a savings account. A savings account will provide you with a separate place to store your money and an account that's specifically for emergencies or later life goals.
A savings account can actually help you to spend less. It does this by separating money you intend to keep for future purposes from your everyday living finances. Without this separation, you might have the impression that you have more money than you're willing to spend. For instance, if your account balance is $10,000, but you want to save $2,000 for emergencies, you really only have $8,000 to use. Still, seeing $10,000 in your account may make you think otherwise. A savings account will allow you to deposit the $2,000 in a separate space and maintain a more accurate balance in your checking account.
Adding to your savings account balance is easier than you think. You can deposit a little bit each week, and watch it grow over time, but you can also make money by just having a significant standing balance. Solarity Credit Union
rewards members
with higher rates for higher balances, which can give you better incentive to keep adding to it. This extra money can help you build your savings over time and, ultimately, live more affordably in Washington.
What's your Solarity story?
We're on a mission to tell the stories of our members and how they are living their best lives. Do you have a Solarity story to share?