Tim Fleenor, a longtime Solarity member, does both his personal and business banking with Solarity Credit Union. As the proud owner of TPF Services Construction Company, Tim does custom home building and remodeling projects. "I have an amazing foreman, and his job is running the job site. My job is to put the pieces in place, but we are dependent on plumbers, electricians and HVAC guys," Tim explains. "The good days are a little stressful. Bad days are incredibly stressful."

Because of that stress, Tim needs a reliable financial partner and he has found that in Solarity.
"When I need to talk to someone, I probably have a 10-minute window to solve this problem before my phone explodes with the next crisis at work," Tim explains, underscoring the need for quick solutions. "I make a phone call, or I go to the branch and that gets sorted out and I walk out the door. And I'm done."

Tim recently took out a home equity line of credit (HELOC) with Solarity. He did it for peace of mind.

"We are starting college planning for our grandkids. Whether it's college or trade schools, I don't know which way that'll go. We can plan for this stuff, but there's always things that come up. So if we ended up deciding that we wanted to use the HELOC... maybe it's bridging the gap between the kids getting financial aid, so they could start school when they want to, without being delayed," Tim says. "You know, again, it's flexibility and it doesn't impact my budget. So that part of it makes it so easy."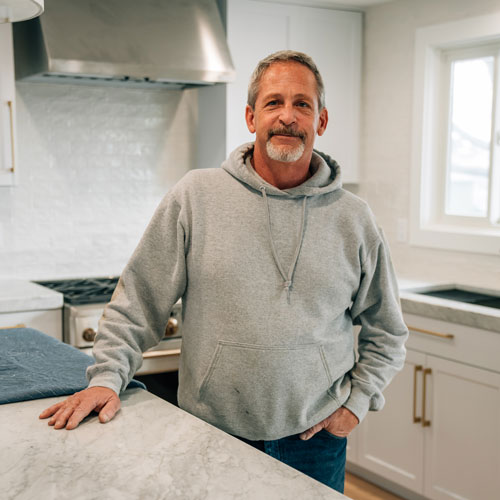 Speaking of easy: working with the Solarity team to get his HELOC.
"It was very quick, you know, and I told her, 'I run a business. I work 12 hours a day. I don't have a lot of time for gathering documents and breaking stride with where I'm at. So, if you can just tell me what you need, I'll get it to you.' And she did," Tim says.

Banking with such ease allows him to put his focus where it's needed – with his business and family.

"Things that make my life easier have a value on them… it's hard to really quantify what that is," Tim explains. "But anything that makes my life easier, I'm happy with. With Solarity, that's one of the reasons why I continue to do all of my banking there. And I encourage people I know to do it."

Thanks for trusting us as your financial partner, Tim!
What's your Solarity story?
We're on a mission to tell the stories of our members and how they are living their best lives. Do you have a Solarity story to share?