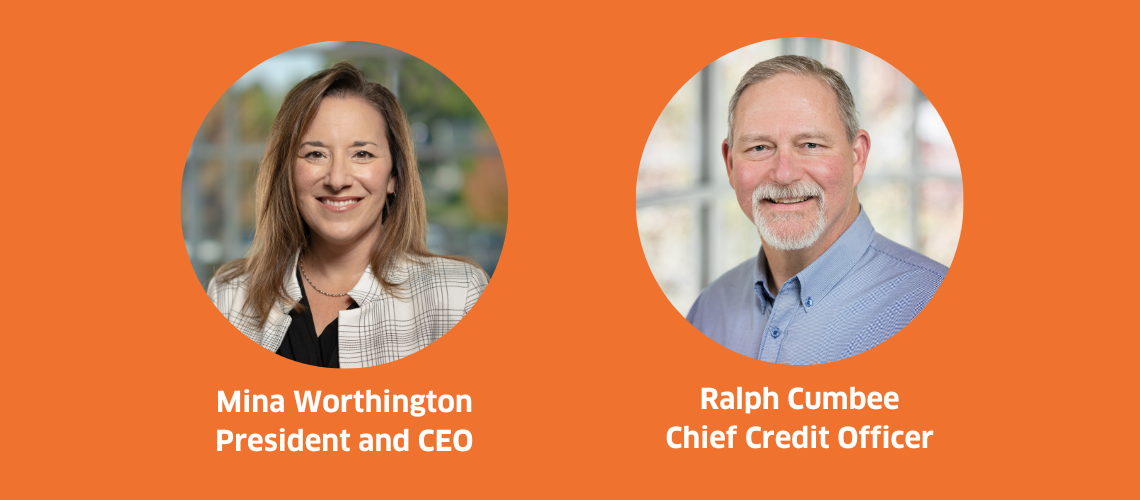 Following the recent failures of California-based Silicon Valley Bank and NY-based Signature Bank, people are understandably feeling uneasy and questioning what is happening. Silicon Valley Bank was closed by its insurer, the Federal Deposit Insurance Corporation (FDIC), and shortly after, New York state regulators closed Signature Bank. Both were highly specialized banks: one tied to Silicon Valley start-ups and the other to cryptocurrency.
Solarity leaders know this news can be worrisome and wanted to respond directly to our members.

"The banking system is healthy," says Solarity President and CEO Mina Worthington. "While it is natural to wonder how this can happen, it's important to underscore it happens so rarely because of the health of our financial institutions across the country."
At Solarity, we put our members first. Since we are a not-for-profit financial cooperative, we answer to you, and we apply sound financial risk management practices to managing your credit union. You can feel confident knowing:
Solarity currently has more than double the statutory capital required by regulators.
Your deposits are insured by the National Credit Union Administration (NCUA) up to $250,000 per individual (with higher insurance available - ask us for details). Read more about how deposit insurance works.
Credit union members have never lost a penny of insured savings at a federally insured credit union.
Solarity's Chief Credit Officer Ralph Cumbee went on to explain that our members should feel confident their money is safe and secure at Solarity. "Solarity is an exceedingly healthy credit union with great capital and loan quality," Cumbee says.

Regulators have always monitored individual institutions for safety and soundness. After the 2008 financial crisis, federal and state regulatory agencies began to look even more deeply across the entire financial system for risks.

"Financial institutions are in a far healthier position than they were in 2008," Worthington says. "Bank and credit union regulators learned so much from the crisis. They monitor banking systems regularly, and there's more safety and soundness in the banking systems than ever before."

Worthington added, "Every decision we make is with our members in mind and to preserve the health of our credit union. Our job is to serve our members, not our shareholders, so that we are here to serve them for the long term."

If you want to talk about your accounts – we are here for you. Give us a call at 800.347.9222.

What's your Solarity story?
We're on a mission to tell the stories of our members and how they are living their best lives. Do you have a Solarity story to share?