One year ago, in the Spring of 2021, Solarity reopened its branches and greeted members with an entirely new experience – an innovative transformation that reimagined the traditional branch model and introduced a better way to bank.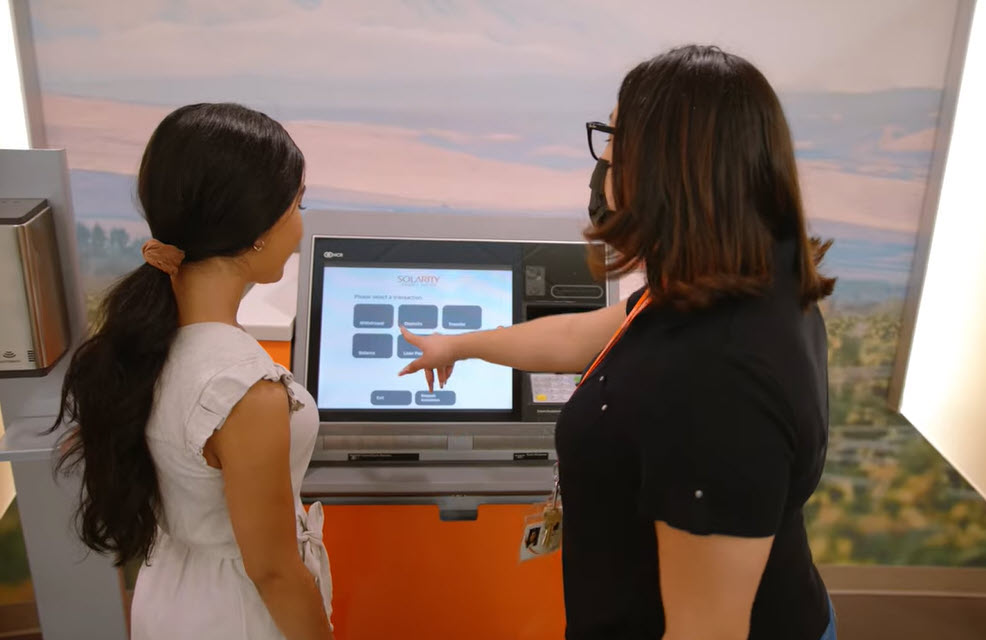 Today, members are warmly greeted by Branch Experience Guides the moment they step in the door. There is no teller line. Instead, members make use of self-service Smart ATMs, which can handle most routine transactions previously done by tellers. Our Branch Experience Guides, many of whom are former tellers, are available to assist at any point. This shift away from teller-assisted transactions toward more consultative experiences has improved service levels overall. Not only is it faster and easier for members to conduct their day-to-day banking, but also Solarity's staff are freed up to help them with more complex banking needs. This allows members to be in, out and on their way much quicker; or receive the in-depth help they need to open an account, apply for a loan or solve a challenge.
"This revamp was designed with our members in mind. We are grateful for their willingness to learn new ways of banking that ultimately allow them to spend less time in our branches and more time doing what they love with the people they love," says Solarity President and CEO Mina Worthington.
In the spring of 2021 when Solarity introduced the new branch experience, the world was slowly reopening amidst the COVID-19 pandemic. At first, members were slow to adjust to the change – and there were skeptics. One year later, Solarity's member satisfaction score climbed 80% from a low of 45 up to 81 (a score above 75 is considered high performing). The following are examples of quotes from our member experience surveys. Some of the best stories we've heard are from members who strongly disliked our new lobbies and now cannot imagine banking another way:
"I like the new lobby and if you need help, someone is right there to help you. You have made the lobby a very nice experience."
"I like the option of automated transactions but with the extra security that someone is there if you need anything."
"The folks were friendly and helpful. Using the Smart ATM was a breeze."
"It is very easy to use the Smart ATMs. I don't have to wait in line to make a deposit."
"The staff listened to my concern, then explained what best to do and facilitated doing it. Easy peasy, what more could you ask?"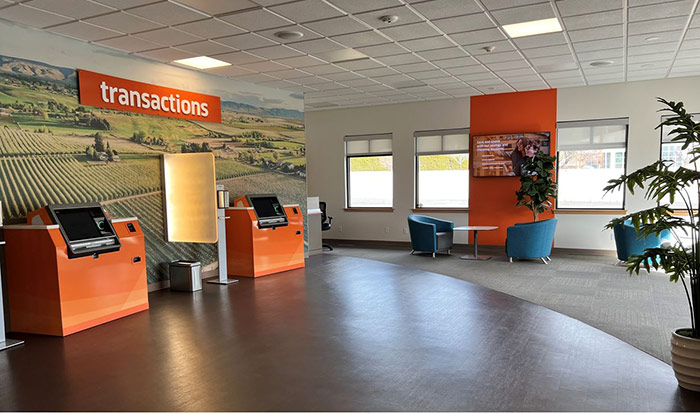 "We are grateful to our members for constantly challenging us to innovate. Creating easy and meaningful ways for members to manage their finances is what we work toward every day," Worthington said.
To date, members have conducted 416,608 Smart ATM transactions. In addition, the Solarity team has helped members with an array of banking needs through 8,369 in-branch video consultations. Solarity's innovation doesn't stop at our branch lobbies. We are trying to make banking easier in every aspect of our members lives, most notably our new home loan eSigning Experience, where our home loans are done completely online, including utilizing an online notary for the closing.
You can read more about this digital transformation in the following publications:
What's your Solarity story?
We're on a mission to tell the stories of our members and how they are living their best lives. Do you have a Solarity story to share?