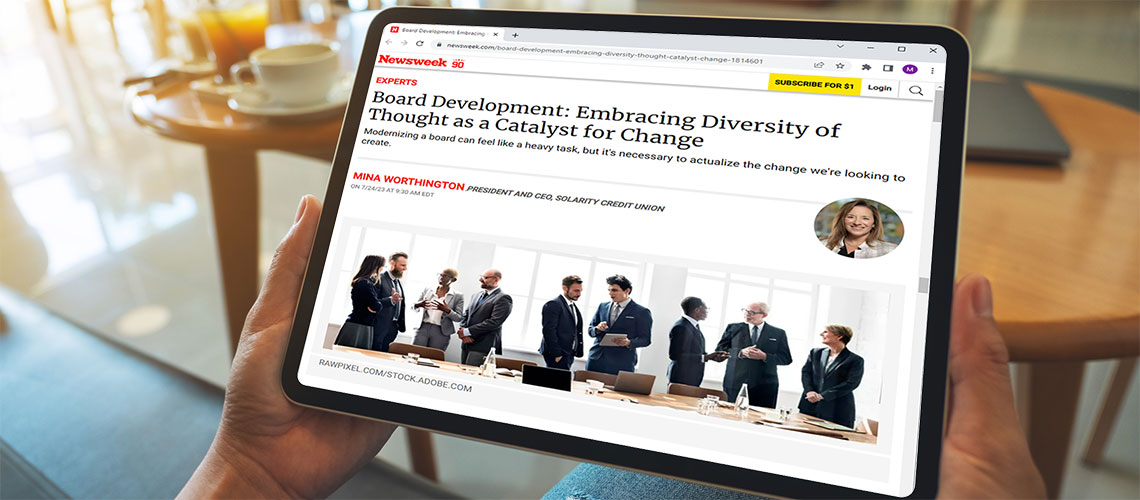 Published in Newsweek, Solarity's President and CEO, Mina Worthington, discusses the key elements of developing a board, namely the importance of embracing diversity of thought.
In an article titled 'Board Development: Embracing Diversity of Thought as a Catalyst for Change,' Worthington writes, "True diversity leads to more innovation and better outcomes when it extends beyond ethnicity and gender to also include background, age and modes of thought. Diversifying thought, however, can be a challenge: The longer you work with a team, the more you understand how they think and approach decision-making."
Worthington, an Expert Forum contributor for Newsweek, lends her perspective on the importance of servant leadership and how to create and foster the kind of board that effectively challenges a CEO to best serve the membership and the organization's employees.
What's your Solarity story?
We're on a mission to tell the stories of our members and how they are living their best lives. Do you have a Solarity story to share?