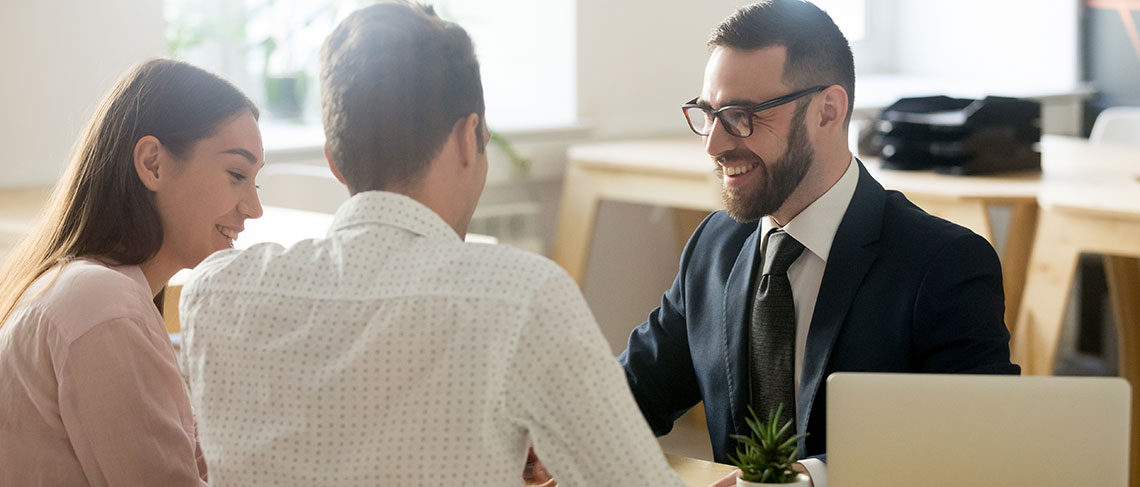 If you have been doing your saving and spending through a bank, you may be wondering: what is a credit union? Credit unions are financial institutions similar to banks; however, they have some notable differences. Chances are you've heard credit unions have better rates and services. Is this true, and if so, how can you join? Are there benefits to making the switch and doing your banking with a credit union?
Banks and credit unions may seem the same fundamentally, but they operate differently and therefore offer different terms, rates, fees and levels of service. If you have ever wondered, what is a credit union, we will help clarify what a credit union is, how it differs from a bank, who can join and the benefits of becoming a member.
Understanding credit unions: what is a credit union?
Credit unions are a type of financial institution owned by their members—that is, the people who bank there. Credit union members elect a board of directors and are integral in choosing policies that best represent their interests. As a member, you have access to the same financial products as you would at a bank but with more competitive rates and more say in how your finances are managed.
Since they are not-for-profit, credit unions can offer members products with better rates and fewer fees. The profit that is made from interest and fees is reinvested into these products. Any excess profit is then returned to the members in the form of better rates and reduced fees.
Credit unions vs. banks: comparing the differences
In contrast to credit unions, banks are owned by investors. Shareholders have part ownership, depending on how many shares they own, and therefore help decide how the bank is run. Shareholders have a say in products and operations, not customers. Banks are for-profit, and money earned from interest and fees go to the shareholders. This means that since banks are obligated to pay their shareholders, they typically have more and larger fees and higher interest rates. Besides ownership, there are a few other differences in how a credit union operates compared to a bank:
Credit union
Not-for-profit
Account holders are members
Competitive interest rates and fewer fees
Membership is required, and you must meet eligibility requirements
Branches tend to be more local and created to serve certain communities or regions
Excellent customer service
Insured by the National Credit Union Administration (NCUA)
Bank
For-profit and must pay shareholders
Account holders are customers
No membership is required; anyone can bank with the institution
Branches are typically national
Not centered on serving particular communities, businesses or regions
Insured by the Federal Deposit Insurance Corporation (FDIC)
Membership requirements: who can join?
Each credit union has different membership requirements, so shop around until you find one you qualify for. They can range from needing to live or work in a certain county, going to school in the state or region, having a certain profession or having affiliation with a qualifying group such as a school or labor union.
If you don't meet the requirements but an immediate family or household member does, you can usually qualify through them. For example, if a credit union serves teachers, and your parent is both a teacher and member but you are not, you can still join.
Some credit unions have small membership fees while others do not. Many require only a small deposit to open an account and become a member. Shop around and start with your local credit union. Often, local credit unions are the easiest to join and may only require that you live, work or attend school in the state or county.
If you live, work or attend school in Washington State, join Solarity Credit Union. Even if you don't, you can join by joining the GoWest Foundation, a non-profit that promotes asset building, economic empowerment and cooperative development. Once you become a member, you get access to all the benefits of being a credit union member: a wide range of accounts, competitive rates flexible terms on loans and unmatched member service. Equipped with helpful team members and accessible technology, we are a better way to bank and borrow. We can't wait to partner with you and help you meet your financial goals.
Membership advantages: how can you benefit?
Now that you know the answer to what a credit union is, let's explore the benefits. What are the advantages of joining?
Competitive interest rates and fees for loans and credit cards. You can save money by becoming a member and getting access to some of the best interest rates on loans and credit cards. You can also avoid unwanted fees and keep what is yours.
Earn more on deposits. With a credit union, you earn more money every time you deposit money into your savings. With higher interest rates on deposits, your money will add up faster, earning more yield.
Lower fees. You can also avoid fees and bank without penalties. This might include avoiding overdraft fees, lower closing costs on loans and free checking and savings account options.
Investment in the community. Many credit unions, like Solarity, give back to the communities they serve through volunteering and supporting local charities.
Excellent customer service. Credit unions focus on serving their members, offering more personalized service and a willingness to promptly resolve any issues or offer support. They also offer flexibility to members, considering each individual financial situation.
Is a credit union right for you?
There are many advantages to joining a credit union. If you find one that has the products you need at competitive rates, it may be time to make the switch. Look for a credit union you can access easily either in person or online. Many credit unions also partner with others so you can find ATMs in different states or regions. Look for a list of affiliated ATMs that won't charge you a fee.
Take advantage of personalized customer service and better rates and terms. Make the switch to Solarity Credit Union and start saving.
Explore more of what credit unions have to offer! Fuel your open-road adventures with an RV loan from Solarity. Experience the world on your own terms with rates that won't break the bank and financing that's as easy as a Sunday drive. Take advantage of our low RV loan rates and kickstart your odyssey today.
What's your Solarity story?
We're on a mission to tell the stories of our members and how they are living their best lives. Do you have a Solarity story to share?