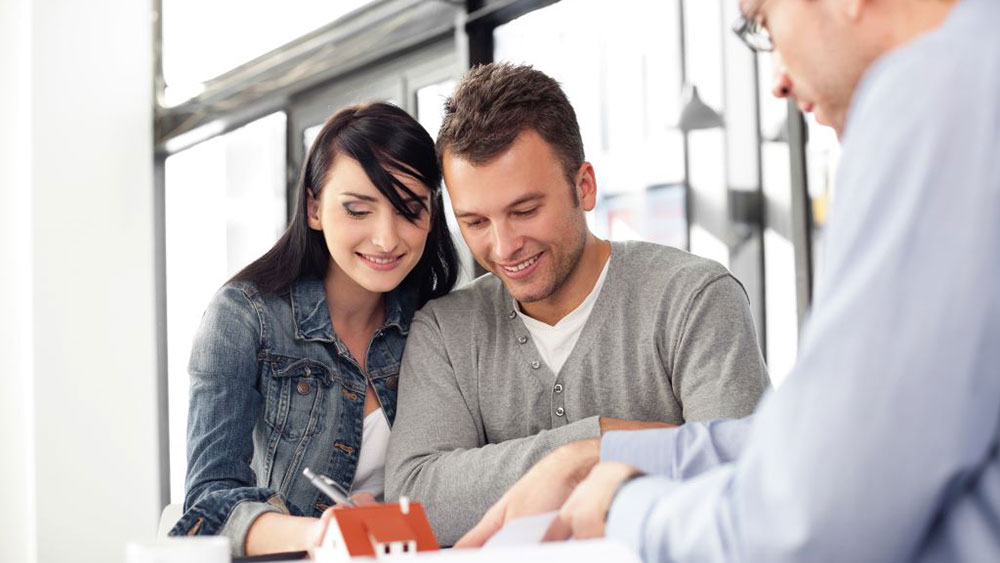 Owning your own home is an exciting time in your life and is a big part of the "American Dream," and being able to successfully purchase a home is a feat in which to be proud. Since the cost of purchasing a home can be quite expensive, a common practice is to get a home loan with a financial lender, also known as a mortgage, and you pay for your new home through a monthly payment which includes interest.
The mortgage process can be lengthy and requires a lot of paperwork to complete the home purchase. The final step in purchasing a home with a mortgage is called the closing, and typically, borrowers close on a home loan purchase in 45 to 60 days, according to ICE Mortgage Technology. Not only will you be a new homeowner, but you will be entering into a long-term financial agreement with a financial institution to pay off a large amount of money over an extended period of time.
The mortgage experts at Solarity Credit Union, called Home Loan Guides, are available to help with insight into the process of obtaining Vancouver home loans in Washington State and what to expect on closing day.
What Is a Mortgage?
A mortgage is a loan from a financial lender that is used to purchase a home. A mortgage loan will need to be paid back to the financial lender in monthly payments over a fixed amount of time, typically over a 30-year term. There is also a percentage added to the amount borrowed, called interest, that is tacked on to the monthly principal payment. This makes loaning the funds profitable to the lender.
The home being purchased is used as collateral, which means if the borrower is not able to pay back the loan plus interest, the financial lender would take over ownership in the form of foreclosure on the property. This allows the financial lender to sell the property and recoup any financial losses.
How Does a Mortgage Work?
Once you're approved for a mortgage and close on a home, you will be expected to repay the entire mortgage over an agreed-upon period of time. The total cost of the home loan will include the principal, which is the actual cost of the home purchased and the interest, which is the percentage of interest charged monthly by your lender. In addition, your monthly payment includes property taxes and homeowners insurance.
Types of Mortgage Loans
There are a few different types of home loans to choose from, depending on what you qualify for and which payback schedule works best for you financially. A fixed-rate mortgage allows you to pay back your loan with monthly payments that remain the same throughout the repayment period. Having a fixed-rate mortgage paid back over 30 years is the most common mortgage term.
An adjustable-rate mortgage offers lower initial payments, and payments will fluctuate over time based on the current interest rate, which changes throughout the term of the loan. There are shorter-term loans and longer-term loans. Typically, the longer the payoff time frame, the more interest you end up paying, yet the payments will be lower each month.
What To Do Before Mortgage Shopping
Before shopping for a mortgage, it's important to gather all your information in preparation for your lenders. The first step is to check your credit score to see how strong it is. Lenders base the amount of money you can borrow on a number of factors, and your credit score is a key component, along with your income and monthly debts. You can check your credit report online for free once a year at www.annualcreditreport.com. Once you check your credit report online, it's important to go through the entire credit report and dispute any discrepancies so that your credit score is accurate and will be the highest score possible at the time of borrowing your mortgage loan.
The next step is to check a mortgage calculator to see how much you qualify to borrow. The calculator allows you to play around with various down payment amounts and terms to see which payment plan will suit you best, including points and lender credits to consider. Try to minimize opening new credit accounts and hold off on making any large purchases while shopping for a new home loan. Also, be sure to make all your monthly payments on time during the mortgage shopping process. At Solarity, the expert Home Loan Guides will talk through all kinds of scenarios with you so you can see how much house you can afford, with no expectation you will apply.
Closing on a Home Loan
Once your offer is accepted on a home and you choose your mortgage lender, the process moves quickly and you will work closely with your lender to close on time. Closing day is the most exciting day, when you get to celebrate your new place to call home, or perhaps it's the first time you're becoming a homeowner.
Solarity's eSigning Experience allows you to close on your home loan online, from the comfort of your home, office or anywhere you have internet access. You will need two forms of ID, any paperwork you have prepared for the loan and any payments that are required to pay. The lender will give you the amount of money needed to bring to closing far in advance. You will spend some time signing all the documents to complete the loan, and Solarity's eSigning Experience allows you to review the documents in advance. Once all the papers are signed and the money has changed hands, the keys to your new home will be given to you, and you become the new homeowner!
Refinancing Your Mortgage
Home loans, including Vancouver home loans, can also be refinanced, which allows you to potentially have a lower interest rate or shorten your payoff terms to lessen the amount of interest paid out over the term of the loan. As the market rate fluctuates and your financial situation changes, you may want to consider refinancing your home loan to save you some money over the course of your mortgage. Another reason to refinance would be to use some of the home equity to consolidate other credit debt or make renovations to your home.
A great first step is connecting with a Solarity Home Loan Guide who can talk with you about all your options with no obligation to apply.
What's your Solarity story?
We're on a mission to tell the stories of our members and how they are living their best lives. Do you have a Solarity story to share?