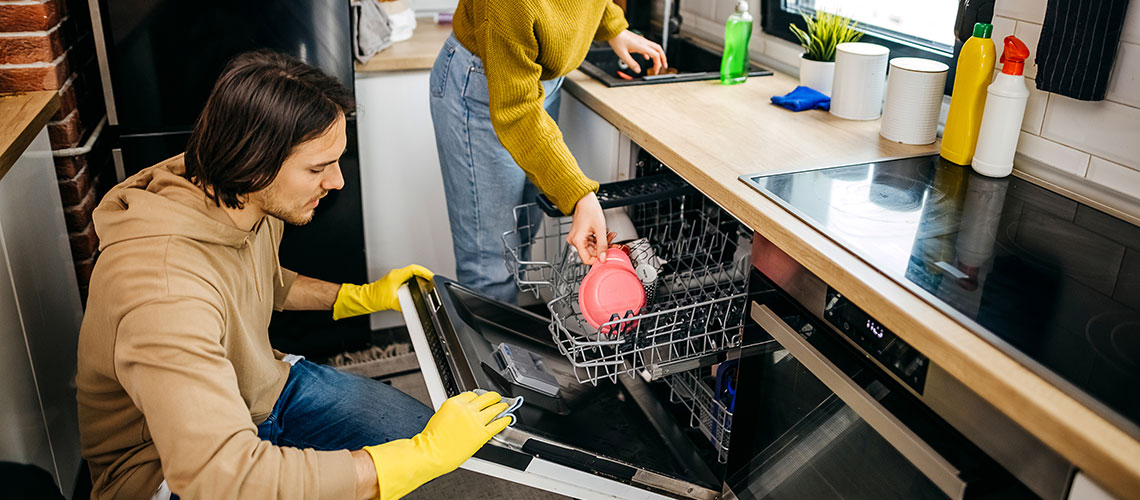 It's that time of year when it's important to bring out the strong stuff – cleaner that is – and employ some elbow grease to knock out those winter cobwebs and dust bunnies. If you've done your spring cleaning already – bravo! If it's still on your "to do" list – no judgement, us too, and be sure to check out our full spring cleaning checklist. Beyond the obvious ones - like windows, baseboards and wiping down outdoor furniture - we want to make sure you don't miss some of the often-overlooked spots.
Another one fights the dust
Removing dust creates a healthier living environment. You will improve the air quality in your home since dust often contains irritants that can fuel allergies and other health issues. Baseboards, shelves, end tables and windowsills are easily seen, but did you give a good dusting to the following?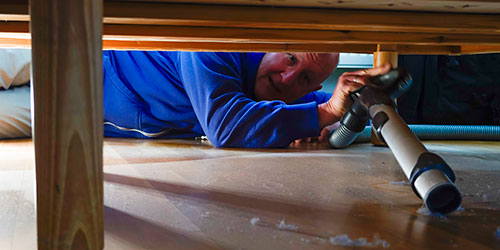 Blinds/Shutters: Dust can really stack up on your window coverings over the winter months. A good vacuum followed by wiping them down with a mild soap-and-warm-water mixture should do the trick.
Curtains: While not the most convenient, take them down and give them a good wash. This will rid the fabric of everything that baked in over the winter.
Under the furniture: It doesn't take long for dust to settle and build up. If you don't move your furniture when you vacuum, you're guaranteeing a safe home for the dust bunnies this summer.
Tops of kitchen cabinets: If your cabinets stretch to the ceiling, lucky you! For the rest of us who have a shelf unseen, it's a lot of work each spring, but worth it. Buildup from smoke, grease and other wonderful kitchen happenings combined with the dust makes this a must-hit area each year.
Appliance grime … let that sink in
Be honest. What does the top of your microwave look like right now? Again, zero judgement. It's easy for food deposits to accumulate on your most popular appliances.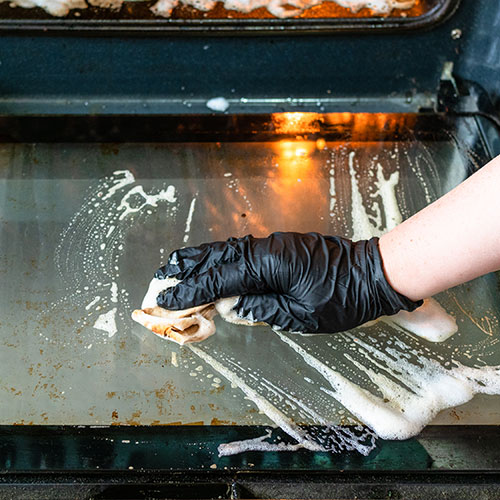 Oven: If you have a self-cleaning oven, get it started. If not, fill an oven-safe pot with water and bake at 475 degrees for 30 minutes. This will loosen up the grease and grime, especially on the door! Then, employ an oven cleaner (be sure to follow the directions carefully).
Dishwasher and sink: For the sink, we are big fans of good, old-fashioned bleach. Let it soak! As for the dishwasher, give it a run without dishes to clean off the excess grime. Be sure to wipe out the buildup along the bottom of the door, where it hinges.
Fridge: Give your fridge a thorough clean out, tossing older condiments and food. Pull out the shelves and wash them in warm soap and water. It's time-consuming, but you'll love the results when you're done.
Microwave: The steam trick works well here, too. Heating up a microwave-safe bowl or mug will loosen what's on the walls, and then you can really get to work.
Cleaning can be a watt of fun
Light fixtures and ceiling fans are popular spots for dust, grime and dead flies or bugs (ew!) to hang out. As the saying goes, when they're out of sight, they're out of mind. This is your friendly reminder to include them in your spring cleaning.
Light fixtures: Use a duster, followed by a damp cloth, to clean out each light fixture. Take care to remove the component that protects the bulb, and soak it in warm, soapy water before re-assembling the fixture. Wait until you see the sparkle!
Ceiling fans: A duster with an arm extender works wonders on fan blades. Follow that with a damp cloth. Just take note - if the buildup is really bad, the dust will fall down onto what's below. Cleaning ceiling fans regularly is important for the unit to run efficiently and safely. Buildup can knock the fan out of balance, which is a safety risk. And if it's working harder, you are reducing your energy efficiency.
As you embark on your spring cleaning, you may notice some things that need a good spruce-up around your home. Sometimes, this takes savings that you don't necessarily have or want to use. Tapping into the equity you've built up in your home can be a great way to accomplish your renovation, repair or makeover goals. A home equity line of credit (HELOC) works a lot like a credit card: you only borrow what you need, when you need it. The experts at Solarity Credit Union would love to help you explore your options and determine if a HELOC is right for your specific wants and needs.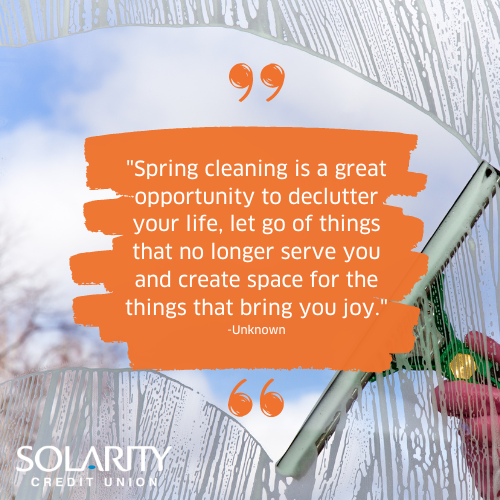 What's your Solarity story?
We're on a mission to tell the stories of our members and how they are living their best lives. Do you have a Solarity story to share?