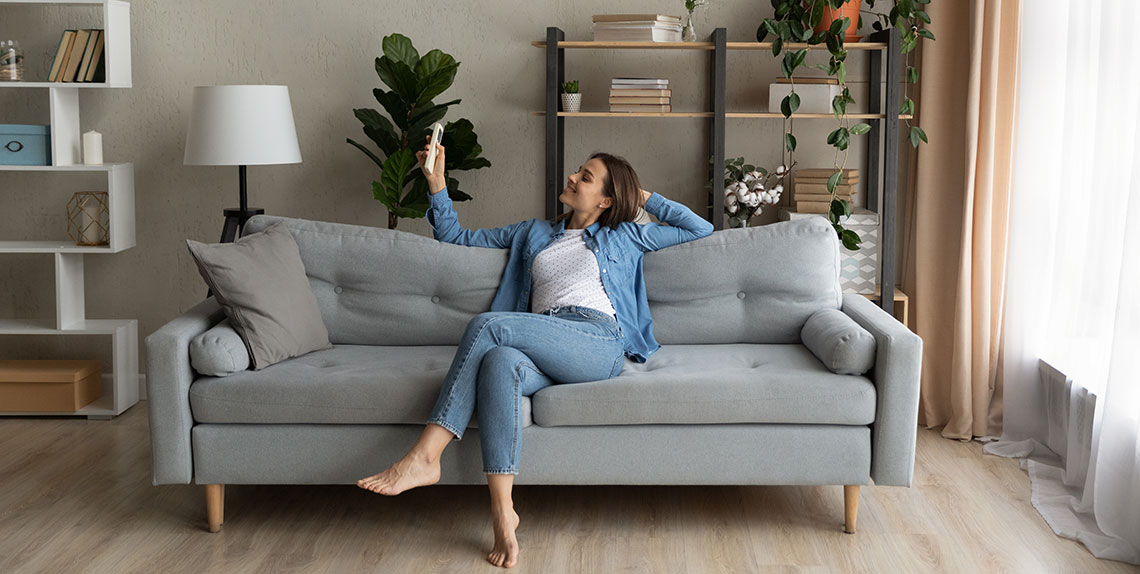 There are so many home improvements that can benefit homeowners, but few are more useful than installing central air conditioning. Central air conditioning is the perfect addition to homes located in hot climates or places that have brutal summers, as Washington has increasingly experienced over the past decade. With the addition of air conditioning, you and your family can transform your home into a cool oasis to avoid the excessive heat outdoors, and we have just the way to make that dream a reality.
Taking out a home equity line of credit (HELOC) or refinancing your home with a cash-out refinance lender could allow you to install central air conditioning or make any other home improvements you've been envisioning. Home values are up, and with the help of one of the best cash-out refinance lenders in the area, you may be able to access the money you need to have the best summer ever. Exploring both a HELOC and refinancing options at Solarity Credit Union can put money in your pocket when you need it most. So, if you've been considering having central air conditioning installed, we have more information on how you can make it happen.
Benefits of central air conditioning
Nothing is better than retreating to a cool indoor atmosphere after being outside in the hot sun all day. This is why so many homeowners in Washington State have been opting to incorporate central air conditioning into their homes. While cooler temperatures are a major plus, central air can do a lot more for homeowners than they'd suspect. Here are a few other benefits of these efficient cooling units.
Increases the value of your home
One of the most tangible benefits is the overall value it adds to your home, especially if you know it won't be your forever home. Buyers show a lot of interest in homes that come with central air conditioning, as it means they won't have to add it after moving in. Having it installed while you're living there is the perfect opportunity to both enjoy the cooler temperatures indoors and help yourself out when it comes time to sell later.
Cools multiple rooms at once
While a window or portable air conditioner can do the trick to cool a room or two, central air conditioning can cool many rooms at once. This can help give your home a more consistent overall temperature, making it more comfortable no matter which rooms you like to spend time in. You can avoid having multiple stand-alone cooling units and improve your home's energy efficiency.
Improves the air quality
Safety is a top priority for most homeowners, but air quality isn't always taken into consideration when thinking of safety measures. The air we breathe has a direct relationship with our overall health, and unhealthy air can cause issues over time. One of the hidden benefits of central air conditioning is that it can significantly improve overall air quality in a home.
The filtration system in a central air conditioning unit automatically collects pollen, dust, lint and other debris that can make its way into the air. All you need to do to maintain it is change the filter when it's dirty. Your family will benefit from the improvement in the air quality, especially when allergy season comes around.
How to afford central air conditioning
Depending on the square footage of your home, the cost will vary between $3,500 and $8,500. Having central air conditioning installed can be easier to afford than you'd think. There are a number of financial options to cover the costs of this upgrade, and one of the most popular is a HELOC or cash-out refinance.
A HELOC means you borrow against the equity in your home, and Solarity allows you to borrow up to 95% of your home's value. A HELOC works like a credit card, and you only spend it as you need it.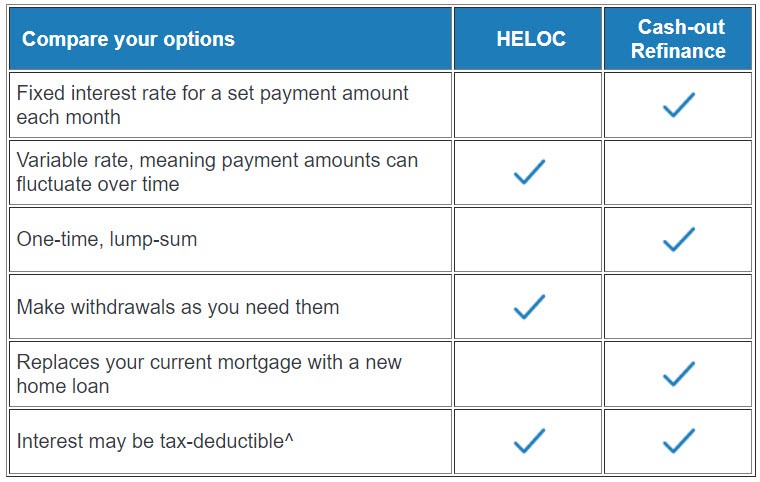 On the other hand, a cash-out refinance is a home loan taken out on property you already own. Because it's based on the current value of your home, you may be able to borrow more than you previously owed on the house. This loan replaces your existing mortgage with a new loan that is larger. The difference between the new loan and the current mortgage is paid to you in cash, which you can then use to pay for central air conditioning to be installed. Note that the best cash-out refinance lenders limit how much of your home's value you can borrow in order to minimize the risk for both you and them.
Here's how it works. Say you own a home valued at $300,000, and there is only $100,000 remaining on your current mortgage. That means you have $200,000 of equity in your home. Your $100,000 loan can then be refinanced using your equity to take out a new loan of $150,000 or even $200,000. The $50,000 to $100,000 difference is yours to use for home upgrades, emergency expenses, a second home or however you'd like to spend the money.
Aside from the cash payout, a cash-out refinance comes with a few additional perks. New terms are often associated with the new mortgage, which can be helpful if you're also interested in changing the interest rate on your loan, removing a current borrower's name or changing the length of your loan repayment schedule.
Selecting a financial partner
Choosing a lender to use for a HELOC or cash-out refinance is easy when you consider that credit unions are the best lenders in many areas. Credit unions, such as Solarity in Washington State, are known to have better interest rates and fewer fees than other financial institutions, and that is true for all of their services, whether you're applying for a cash-out refinance or opening a checking account. Having all of your financial needs met at one institution can provide peace of mind, especially when you're dealing with great benefits and familiar, friendly customer service.
When you apply for a
HELOC
or refinance with Solarity Credit Union, you're opting for the best. With the help of Solarity, you can access the equity in your home and get that much closer to enjoying cool and relaxing summers with your newly installed central air conditioning.
What's your Solarity story?
We're on a mission to tell the stories of our members and how they are living their best lives. Do you have a Solarity story to share?