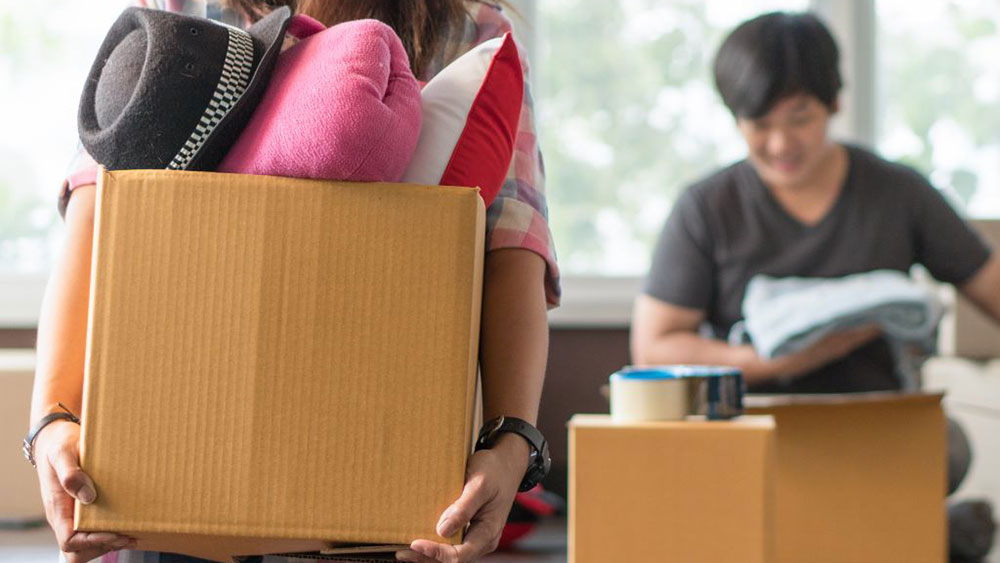 Buying and living in a new home in Washington State can be very exciting, but it can take some work to get your current home ready to list for sale. However, there are some basic steps you can take to prepare your home prior to bringing in prospective buyers, which may help you sell it faster and get a better price for it. Remember: the longer your house remains on the market, the more difficult it may be to sell. While the steps for preparing your home for sale will be different for everyone, here are a few tips that might make things a little easier for you.
1. Make repairs
Depending on how long you've been living in your Washington State home, there may be a few issues that you have noticed but worked around for a long time. "I'll take care of that loose toilet handle later," you think, and suddenly it's six months later and the toilet still isn't fixed. Or maybe there's a door that sticks, or you need to replace the light bulb over the stove.
These things may not bother you, but they're small details that add up. If a prospective buyer comes through and notices all these little things, it could result in losing that sale. To them, it's not a quirk. Instead, it's something they will have to spend time or money to fix, and they may pass on your home in favor of one with fewer problems.
Make a list of these small repairs and form a plan—go room by room if it helps keep you focused. Once you have this list, decide whether to fix these items yourself or hire a professional to work on them for you.
2. Declutter
You want to project a sense of spaciousness in your home. People usually look for large kitchens and bathrooms, and cutting the clutter is one of the best way to showcase the size of the rooms in your home. For instance, if you have a dozen shampoo and shower gel bottles on a shelf, it might be time to clear them out. Same with the kitchen. Take as many gadgets, tools and appliances off your countertops as possible. But don't simply stash these items in closets or cabinets—buyers will want to look in those, too. Toss or donate what you no longer need, and then get storage boxes that fit neatly under beds or in your basement. That way, they won't be in the way, and you won't have to get rid of them entirely.
You might also consider renting a storage unit during your home-selling process, especially if you have larger pieces of furniture that need to be removed to help with your decluttering efforts. You want to be sure that your prospective buyers can walk around a room unhindered so they can look out windows and see your home's architectural features. Decluttering is a critical step in getting your home ready to sell, and a storage unit can help make that task easier.
3. Depersonalize the space
It's important to minimize the personal effects in your home before listing it. This may mean painting over wild wall colors (more on that later), taking down family photos or packing away the wacky souvenirs that normally act as conversation starters. It might feel weird to show your house without any of the personal touches that make it feel like home, but the point is to create a space where prospective buyers can imagine their belongings and their new lives.
Showing your home with all of your belongings still in it may also make a prospective buyer feel like they're imposing or intruding on your space, and this could be distracting. They may not be able to see the full potential of turning your house into their home. Plus, if your religious symbols, doctoral certificate or bright-purple dining room table are in the space, it may be hard for them to envision their own dining room table or pictures and paintings on the walls.
If you're struggling in this area, you might benefit from hiring a personal organizer who can advise you on the best way to "neutralize" your home. A real estate agent may also have a great perspective and ideas to offer. And if your furniture is considered outrageous or avant-garde (such as a lime-green comfy armchair or lamps shaped like hands), make sure there's room in your storage space for those items.
4. Paint a fresh coat
The best thing you can do to make your home look fresh is to add a new coat of paint. It will rejuvenate the places in your home that you brush up against frequently, such as door frames and windowsills, and brighten up architectural details, such as crown molding or trim. Be sure to choose neutral colors in a warm spectrum, such as grey or a light tan.
If you decide to go with white, be careful about which white you choose. Not every white is a "true" white, and it may have cool or warm undertones. Cool tones may make your home look sterile, cold and unwelcoming. Warm tones are better but can make a home look dingy or dirty, and that's the last thing you want after spending time, energy and cash on a new paint job.
5. Fix your curb appeal
First impressions matter, which is why you should focus some of your attention on the outside of your home. Put yourself in the shoes of a potential buyer and look at your home's exterior with fresh eyes. Does your front door look shabby? Could it use a fresh coat of paint or new hardware? Make sure your lawn is mowed and weeded regularly—if this is a challenge, consider hiring a landscaper who can keep your yard looking its best. Trim bushes and shrubs and add color with flowers in pots or hanging baskets.
Use a power washer to get rid of moss and grime on your siding, walkways and driveway. Inspect your garage door and touch up obvious dings or scratches. And don't forget your mailbox—if it looks shoddy or worn, replace it. The outside of your home should be clean, tidy and inviting so your prospective buyers are eager to see what's inside.
Bonus points: choose the right mortgage for your next home
Once you've completed all of these steps to prepare your home for sale, you can start getting excited about your next home! At Solarity Credit Union, we pride ourselves on making the home loan process fast, easy and straightforward, so you can focus on selling your old home and finding your new one. Solarity offers competitive mortgage interest rates and a variety of loan programs to fit your lifestyle and budget. No matter where you're living in Washington State, we make the closing process simple with our eSigning Experience—so you can close fully online from anywhere with your computer, tablet or even your phone. Apply online today.
In this tight real estate environment, you may want to explore our zero–down payment and low–down payment loan programs. If you qualify, you may be able to get a new mortgage without having to sell your old home first, giving you a competitive advantage. Our Home Loan Guides are experts at figuring out the right financing for your unique situation that can help you compete in a hot market.
To explore your options, give us a call for a personalized, no-obligation rate quote.
What's your Solarity story?
We're on a mission to tell the stories of our members and how they are living their best lives. Do you have a Solarity story to share?