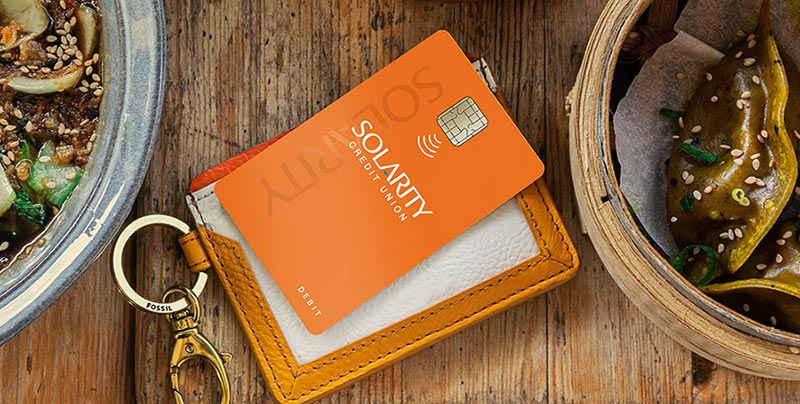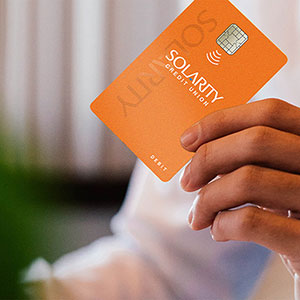 Checkout is now so much easier and more secure. Solarity Visa® credit and debit cards utilize Contactless tap-to-pay technology which is being adopted by most merchants across the country. You buy what you need without have to insert or slide your card. Instead, you tap your card to the reader and the machine reads the chip in your card, creating a one-time code to finalize the purchase. Checkout is simple. Just look for the Contactless symbol, then tap and go!
Why Contactless tap-to-pay?
1. It's fast. Your payment is processed in seconds so you can be on your way.
2. It's easy. Look for the Contactless symbol then simply tap your Visa® Contactless card on the Contactless-enabled terminal.
3. It's secure. Just like using the card's chip, each transaction uses a one-time code to ensure the payment is safe, so you can't pay twice even if you tap twice.
Follow the directions
If you have a Solarity Contactless Visa® card, you're set to try Contactless pay. Simply tap your card to the front of the sales terminal or hover the card just above the device. If you do it right, you'll hear a beep or see a green light. Then put your card away and follow the directions on the reader or the self-checkout screen.
Your smartphone or smartwatch can also do Contactless payments
Even if your credit or debit card cannot do tap-and-go payments, you can still add that card to your smartphone or smartwatch. Options include Apple Pay, Google Pay, and Samsung Pay. The process works the same, except instead of hovering or tapping your card to the reader, you'll use your smartphone or watch. It really is super convenient and easy.
What's your Solarity story?
We're on a mission to tell the stories of our members and how they are living their best lives. Do you have a Solarity story to share?