When purchasing a home, it's easy to fall into the trap of biting off more than you can chew. And no one wants to buy a house only to realize a year later that they can no longer afford to take much-needed vacations or enjoy dinners out.
What Does it Mean to Be House Poor?
When homeowners end up with all of their fun money going into their house, it's known as being "house poor." It means the ownership and maintenance of a home are taking every spare penny, leaving the owners with no extra cash for other things in life.
No one ever plans to become house poor, but it's very easy to get in over your head with a new home if you aren't careful. Those who have become house poor will vouch for that. When purchasing a home, there are plenty of ways to prevent this. The first step is knowing how it happens in the first place and avoiding the following pitfalls.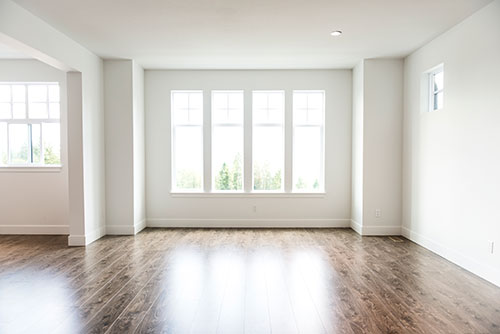 1. Buying at the very top of your budget
This is a problem for people who have just enough money to purchase the house, with no reserves for unplanned events. A sudden furnace failure, a car repair, surprise medical bills and more can wreak havoc on a budget that has no wiggle room. Unplanned home expenses are fairly common in older properties. Everything may have been working when you purchased the home, but the odds are appliances will fail sooner rather than later. And Murphy's Law dictates it will happen at the worst possible time for the homeowner.
2. Budgeting expenses for repairs and updates
Often, new homeowners go into the purchase fully expecting to do some repairs and upgrades once the transaction closes. They may have been eager to have their offer accepted and so didn't ask the seller to do any repairs. Once the projects begin, they often cost more money than expected or budgeted.
3. Furnishing the House
New homeowners are excited to get settled into their space, and for many, a home purchase means having more square footage to fill. Owners can get in debt quickly just from trying to fill the new home with adequate furniture for the space. They may start out shopping only for a new sofa, but come home with a new living room and bedroom suite as well. It's easy to talk yourself into "needing" these things to make your house a home, but when the bills start coming in, will you have buyer's remorse?
How to Prevent Getting in Over Your Head
So, you know you don't want to be house poor, but you really want to buy a home. No problem. Follow these tips to be sure you can have your cake and eat it too:
Get Pre-Qualified and Then Aim Lower
When you fill out a loan application, your lender will tell you the amount for which you are pre-qualified, but that doesn't mean you should spend up to the last penny you can borrow. Once you are pre-qualified, be sure you understand what the total monthly payment will be.
The full payment includes:
Principal
Interest
Taxes
Insurance
Scrutinize your spending habits and discuss your budget thoroughly and candidly before sitting down with a lender. Don't plan to use the full amount for which you qualify.
1. Estimate the Utility Expenses For a Home
Since most home buyers are looking for more square footage than they currently have, that means the utilities will be higher as well. If possible, get an idea for these costs for homes in your price range, so you have a rough idea of how to plan for that in your new budget.
Try making those payments for a few months. If your current rent and utilities come to $1,500 per month, but you're looking at houses that put you in the $2,000 per month range, set that extra $500 aside for a few months. Can you live with that? Are you still able to enjoy the things you want to do?
2. Build up Your Savings
Having money set aside softens the blow of unplanned expenses and is the best way to prevent surprises from eating into your lifestyle. If you have the funds planned for such emergencies, it is much less stressful when you find out you need a new water heater or roof. Be sure that when you use money from this fund, you work to replace it as soon as possible. Rainy day accounts only work if you have money in them.
The Bottom Line
The bottom line is just because your lender tells you that you qualify for a specific dollar amount, that doesn't mean you have to find a house that uses every single cent of your lending options.
If you have other things you love to do, like yearly trips to Disney or Friday night take-out, make sure you can still afford them before committing to your mortgage. Regardless of the economy or unplanned surprises, your home loan payment is still due every month, so be sure you are fully prepared to meet that demand.
I'm in Over My Head, So Now What Do I Do?
At some point in our lives, most people run into a time when money gets tight. What you do next will determine whether you can put a lid on the damages or make them worse.
If you get into a financial pinch, it's time once again to take a look at your monthly spending. Determine where you can cut some expenses until you are back in the black. Make the hard decisions as soon as possible so that you do not find yourself behind on your mortgage.
If that happens, you may be looking at more drastic measures such as short sales and foreclosures. While these options solve your financial problem in the short run, it may take years to rebuild your credit and enable you to purchase a new home.
Talking about money can be tough, but when you start your path to owning a home with a sincere and honest look at your finances, you have a much better chance of finding the right home for you, your family and your budget.
What's your Solarity story?
We're on a mission to tell the stories of our members and how they are living their best lives. Do you have a Solarity story to share?