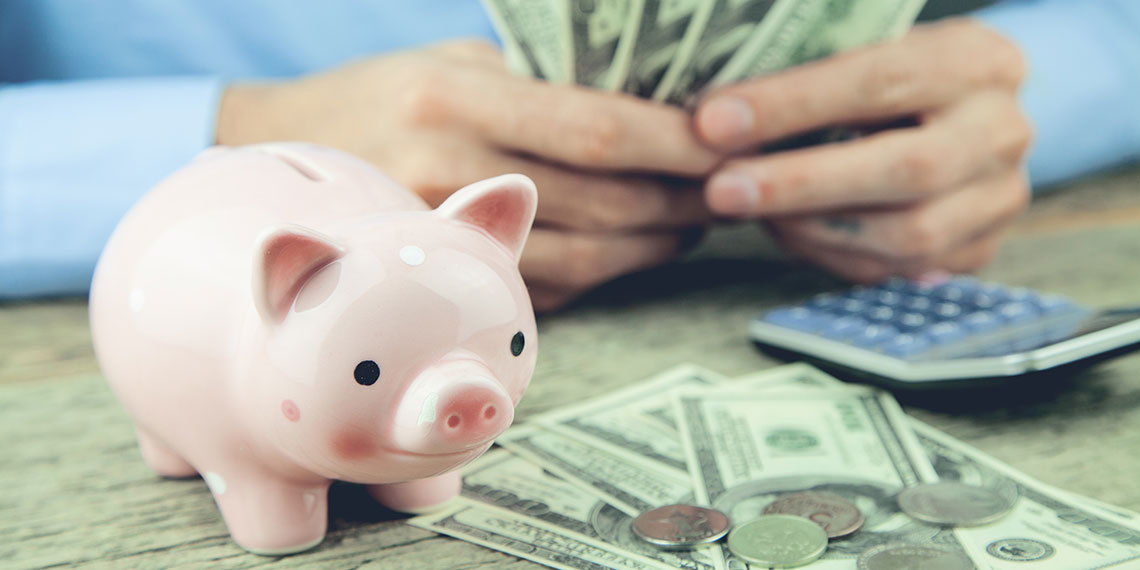 If you closed on your home a long time ago, you probably haven't paid much attention to interest rates in a while. But this might actually be a good time to do so. Interest rates rise and fall with changes in the economy and real estate market, and you might be able to take advantage of favorable conditions when they drop. How? With a mortgage refinance, you can replace your current home loan with a new home loan with lower interest rates.
Sound like a great idea? If you're ready to get started, all you need to do is find the best refinance rates in Washington State, and you've come to the right place. Solarity Credit Union actively works to ensure our members always keep what's rightfully theirs. Here's how to find some of the best refinance rates around.
How to compare refinance rates
Jumpstart your search for the best rate by understanding current market conditions and the average rates for the product you're considering. For instance, if you're applying for a 15-year fixed-rate loan, check the average APR* for 15-year home refinance loans to find how much lower of a rate you might be able to secure. Knowing current market conditions and refinance rates will confirm whether now is the right time for you to refinance.
Next, unlock the best rate by comparing mortgage lenders. A number of sites, such as Nerdwallet or Zillow, enable you to compare mortgage lenders side by side. That said, you should also do your own research. Ask trusted friends and family for referrals and look at nearby lenders. Be sure to consider local credit unions. Their refinance rates in Washington State are often lower than national institutions.
Once you have a few preferred lenders in mind, speak with each one to discuss your current loan terms and what you want to apply for. This will give you a sense of which lender is offering the most competitive rates. Remember to factor in closing costs, if applicable. Some lenders, like Solarity, offer no-closing-cost refis that empower you to keep even more money in your pocket.
Meeting with each lender will also give you a feel for the type of customer service you can expect while doing business with them. At Solarity, our borrowers are our neighbors, and we treat them like family. Everyone who uses our services lives, works, worships or attends school in Washington State.
Maximize your savings by applying for a refinance through Solarity Credit Union. Then close on your own terms with our unique eSigning Experience. It's fast, convenient and easy, and you never have to leave the comfort of home.
Secure the best rate
Finding the best refinance rates in Washington State is the first step to taking control of your financial future. But don't stop there. Keep going by working to secure the lowest rate possible. How do you do that exactly? There are a couple of ways.
Once you've decided on a lender, review the benefits of each loan product type. For instance, you have an option of a fixed-rate or adjustable-rate mortgage (ARM). ARMs typically offer lower interest rates at the start of the loan, but then the interest rate fluctuates over time based on market conditions. Fixed-rate mortgages, on the other hand, lock you into a specific rate throughout the life of the loan. Feel confident in your decision by discussing all available options with your home loan guide or representative.
Many lenders also offer the option of buying discount points in order to take advantage of the best interest rates. Essentially, discount points allow you to pay an up-front amount in exchange for a lower interest rate. Typically, the cost to buy a discount point is 1% of the total loan amount. Each discount point purchased usually translates to a quarter percent discount (0.25%) on the mortgage interest rate, though the exact discount amount may vary.
Your home loan guide can help you do the math to determine the break-even point in your loan term—the point when you will have earned back through the lower interest rate what you paid up front. This will help you better assess if buying discount points could pay off.
How much money can I save?
The possibilities are limitless. But let's start making those possibilities a reality by plugging some numbers into our refinance calculator. This is truly the fun part. See firsthand the savings you can pocket through a refinance.
You're probably already familiar with your current interest rate and how much you're paying each month on your existing mortgage. Now, let's see how much money you could save. Select the refinance tab of the calculator tool, plug in the value of your home, the amount you're looking to refinance and the range that most accurately describes your credit score. Then hit the "do the math for me" button. Voila! Just like that, you have a new estimated rate and monthly mortgage payment.
Keep in mind that how much you're saving monthly will vary depending on a few different factors. The selected loan term, whether it's fixed or adjustable and the loan amount compared to your home's current value will all play a part in estimating your APR* and future monthly mortgage payment.
Seize control of your finances by taking advantage of our cash-out option, which allows you to refinance up to 80% of your home's current value. This is the perfect option if you're looking to make home repairs or consolidate your debt.
Start your application online or apply in person. Solarity makes unlocking the best refinance rates in Washington State easier than ever.
*APR = Annual Percentage Rate
What's your Solarity story?
We're on a mission to tell the stories of our members and how they are living their best lives. Do you have a Solarity story to share?