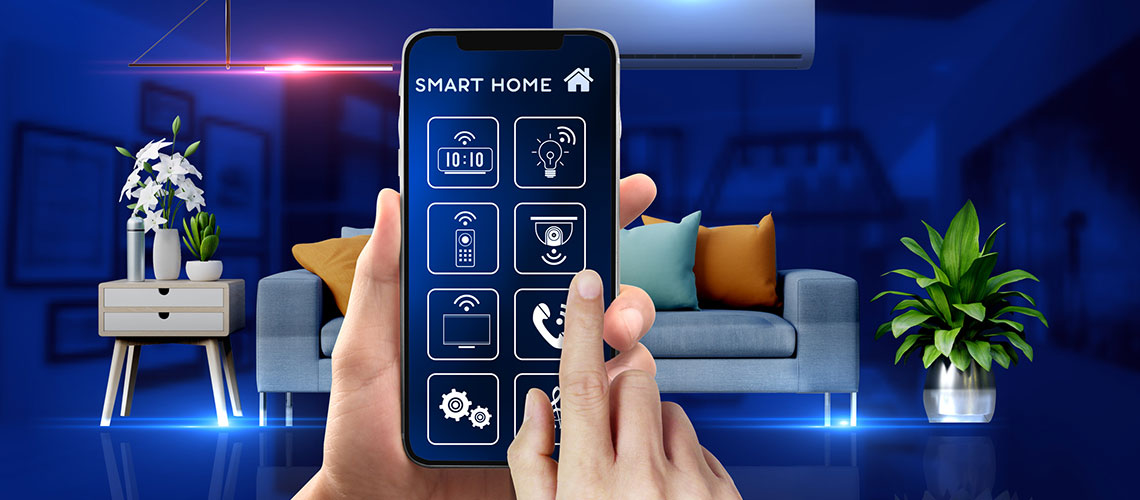 Smart home adoption is on the rise. In 2022, nearly 45% of households in the US are using one or more smart home devices, which is a 6.7% increase from 2021.1 Clearly, smart home technology isn't going away anytime soon.

But what exactly is a "smart home" and is it a good idea for most homeowners? While official definitions vary, a smart home is typically equipped with fixtures, appliances and devices that are connected to the internet, allowing them to be monitored and controlled remotely with a phone, computer or tablet.
And while smart homes offer a number of advantages, there can also be downsides. So, do the benefits outweigh the drawbacks? And if so, where should you start? In this article, we break it down and take some of the mystery out of what it means to have a smart home.
What devices are considered "smart"?
Smart home devices run the gamut, from TVs and appliances to pet feeders and whole-home monitoring systems. Pretty much any electronic device that can be connected to the internet has the potential to be "smart." In fact, you might already have one or more of these in your home. Some of the most common include:
Smart lightbulbs. One of the easiest ways to venture into home automation is through lighting. It's relatively affordable and, in most cases, easy to install. Smart bulbs are the same size as regular bulbs, so they can be used in just about any light fixture. But unlike standard bulbs, you can control smart lights from an app on your phone or through simple voice commands. You can also create schedules, such as turning on your outside lights automatically, so you aren't coming home to a dark house. Worried about security while you're on vacation? Schedule your lights to come on at different times to help your home appear occupied and deter would-be thieves.
Smart locks. Have you ever left home and then wondered if you locked the door? Well, worry no more when you install smart locks, which allow you to monitor and even change their status remotely, right from your phone. Do you need to let the pet sitter in while you're away? With smart locks, you can. Or, better yet, give the dog walker their own entry code so they can take care of your fur babies when you're gone – and then you can easily disable their code when their services are no longer needed. You can set limitations for each code, restricting access to specific days of the week and/or times of day.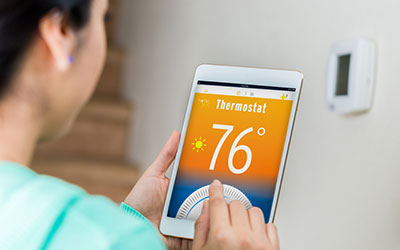 Smart thermostats. These handy gadgets have the potential to make a big difference in your energy bill as well as your comfort. They can learn your temperature preferences, create schedules to maximize energy efficiency and even detect when you've left home so you aren't paying to heat or cool your house when no one's around. You can also control your thermostat remotely, letting you adjust the temperature up or down when you are gone or on your way home. Plus, you'll have advanced monitoring to view your energy usage over time.
Smart security cameras. One of the most popular items in this category is the doorbell camera. These motion-activated devices alert you when someone approaches your door or rings the bell. Besides letting you see who is at your entryway, most systems also include two-way audio so you can speak with your visitor without opening the door. Place other outdoor cameras in strategic locations around your property to keep a bird's-eye view on all corners of your home, day or night. If you have youngsters and/or fur friends at home, you might also want to install indoor cameras so you can check up on them while you are away. And like most other items on this list, all your cameras can be monitored through an app on your phone, making it easy to keep tabs on what's happening even when you're not home.
Smart TVs. 85% of US households subscribe to at least one streaming video service,2 and smart TVs are one of the best ways to access those platforms. Smart TVs can connect to the internet without any added hardware and come with a plethora of pre-installed streaming apps, making it easier than ever to access services such as Netflix, Hulu or Amazon Prime. Most smart TVs also let you "cast" from your phone for easy sharing of your favorite cat videos or pictures from your most recent vacation. Some connected TVs can even serve as the hub for all your other smart home devices, letting you monitor your doorbell camera or washing machine cycle from the comfort of your recliner.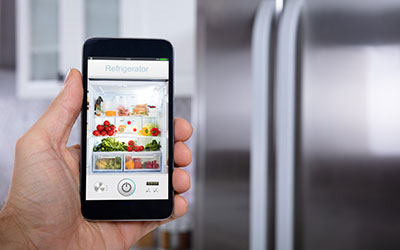 Smart appliances. If you've ever stopped at the grocery store and purchased orange juice only to discover you have a full jug at home, a smart refrigerator might be an item to add to your wish list. This connected appliance lets you see what's in your fridge from virtually anywhere, so you don't waste money on items you don't need. Smart washing machines and dryers let you schedule cycles more effectively and send you notifications when they are done. Automated vacuums save hours each week by taking care of the cleaning for you. They map your home and run on a pre-determined schedule to keep your floors spotless (a game-changer for pet owners!).
This list merely scratches the surface of what's possible in today's connected world. Home automation is becoming more integrated with other everyday items including window coverings, garage door openers, sprinkler systems, smoke detectors and more.
Pros and cons of smart home technology
The rise in popularity of home automation systems is easy to understand when you consider the numerous advantages.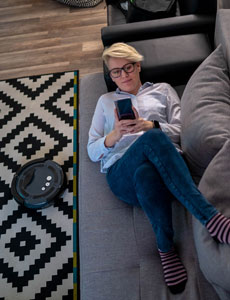 Smart gadgets can improve your home's energy efficiency, monitor its status, make you feel more secure, save you time, manage various systems without human intervention and generally make your life easier.
However, before you jump in and connect every item in your home, it is important to understand the downsides. Cost, complexity, privacy concerns and internet dependency are all potential complicating factors.
The smart version of something tends to be more expensive than its normal counterpart, and some (though definitely not all) require professional installation. You'll also need a robust, high-speed internet connection, which can add to the expense.
Additionally, there are different home automation networks, and not every device is compatible with all platforms. If technology isn't your thing, it may be worthwhile to hire a professional. On the other hand, if you're determined to set up your smart home on your own, you'll need to do a little research about the various options to make sure you can control everything in one place.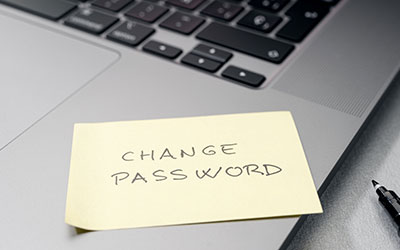 Because smart devices are typically connected to the internet, they can provide a gateway for hackers and others with malicious intent. Many of these systems are simplistic, lacking robust security protections that leave them (and you) vulnerable. They often contain personal data, such as login information and credit card details.
You can offset some of these risks by making sure your home WiFi system is secure. Never use the default password but instead, change it to something complex or, even better, use a passphrase. When choosing your smart devices, look for ones that tout security features. Check for and install software updates regularly – many of these include security patches to thwart known threats or vulnerabilities. McAffee offers more great advice here.
Keep it simple
If you're ready to dip your toe into the smart home waters, start simply and with just one or two devices, then add to your collection over time to avoid being overwhelmed. This will also allow you to gauge whether this smart home business is your cup of tea. SafeWise.com has a helpful room-by-room guide with smart device recommendations for every space in your home including the entryway, living room, kitchen and bedroom. For a much more detailed look at setting up your smart home, check out this comprehensive article from Wired.com.
Parting thoughts
So, is home automation worth it? The answer really depends on a number of factors: What's your budget? How comfortable are you with setting up and maintaining technology? How important are some of the time- or money-saving features? Regardless, it seems evident that smart home technology will become more embedded into our everyday lives in the coming years. With that in mind, it's good to understand the pros and cons of smart home technology so you can take appropriate steps to mitigate the risks and take full advantage of all that it has to offer.
Take a break from the tech and explore the Pacific Northwest. Cruise through the scenic wonders of the Evergreen State and beyond in the RV of your dreams. Solarity makes financing a breeze, ensuring your road trip is all about joy and exploration. Discover competitive rates and stress-free RV financing that'll have you on the road in no time. Begin your unforgettable journey today and immerse yourself in the marvels of Washington and beyond.
Sources: 1Oberlo.com 2Kantar.com
What's your Solarity story?
We're on a mission to tell the stories of our members and how they are living their best lives. Do you have a Solarity story to share?