If we've learned anything from past fire seasons, it's that wildfires can happen just about anywhere. And the time to prepare isn't when you're getting a Level 3 evacuation notice. There are plenty of things you can do now and throughout the year to get ready for wildfire season, from using fire-resistant materials on your home and creating defensible space to preserving your important papers and stocking your Go bag.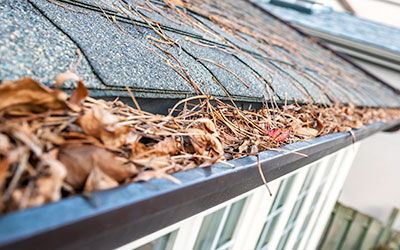 1. Protect your home. There are a number of different strategies you can employ to "harden" your home against wildfires. When you make renovations, additions or repairs, use fire-resistant materials for things like your roof, siding and decks. Dual-pane windows can reduce the risk of breakage during exposure to excessive heat and flames (plus, they are a great investment to help lower your heating and cooling costs). Embers from a fire can travel a long distance so install 1/8-inch metal mesh over your exterior attic and eave vents to prevent those embers from getting inside your home. Similarly, remember to keep your gutters cleaned out so they don't become an ignition source for embers. You'll also want to make sure you have an outdoor water source and a garden hose long enough to reach any area of your property, just in case. ReadyForWildfire.org has a lot more recommendations for hardening your home, including a low-cost retrofit list (PDF).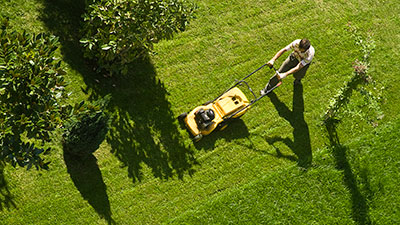 2. Create defensible space. When experts talk about "defensible" space, they are referring to the area around your house that acts as a buffer to help slow or prevent fire from spreading to your home. A good rule of thumb is to keep flammable materials 30 to 100 feet away from vital structures. Create a fire-resistant zone by cleaning up leaves and debris, mowing your lawn and other wild grasses regularly (when conditions allow), storing firewood well away from your home and reducing your use of highly flammable plants. The National Fire Protection Association has an entire section of their website dedicated to this topic, including a comprehensive guide available in both English and Spanish.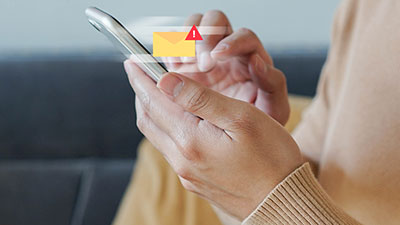 3. Sign up for alerts. In an emergency, time can be your most precious resource, and advance warning saves lives. That's why staying informed is critical. Your local government should have some type of free alert service available. If you are in the Yakima area, Alert Yakima is one such resource. You can sign up to receive notifications about fires and other emergencies here: https://www.yakimacounty.us/2222/Alert-Yakima. You can also download the FEMA app to get real-time notifications from the National Weather Service for up to five locations nationwide.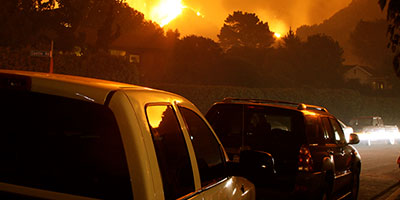 4. Know your evacuation options. You probably have a well-established route to and from home. But what if the normal roads are blocked by fire or debris? Make sure you've identified several alternate routes that will allow you to escape if you find yourself in the path of a wildfire. Another good idea? Make a Home Evacuation Checklist and put it somewhere you can easily find it. This way, if you think you'll be asked to evacuate, you won't forget important things like turning off the gas and bringing flammable items, such as patio furniture, inside before you go (only if time allows, of course).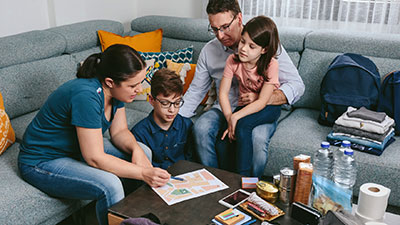 5. Make an emergency plan. Talk with the members of your household and brainstorm what might happen if you are forced to leave home because of a fire. If you get separated, where will you meet? Identify a couple of places, varying distances from home, so that if one of those locations is still inside the danger zone, you can move on to a safer spot. Designate an emergency contact person (outside your household) and make sure everyone has that person's phone number. And, since emergencies don't just happen when we're at home, be sure to consider how the plan might change if you are at work or school, especially since communication channels can be compromised during a disaster. FEMA's "Create Your Family Emergency Communication Plan" (PDF) is a great resource.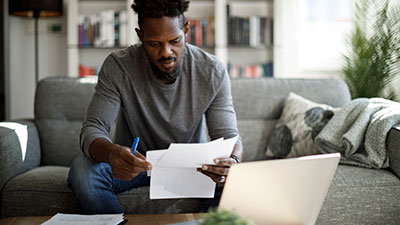 6. Gather important documents. If you have to leave home quickly, that's not the time to be searching for critical paperwork. You'll want to take with you anything that would be difficult to replace or documents that you'll need if you are gone for an extended time. This might include things like vehicle titles, insurance policies, identification materials such as passports and birth certificates, housing information and other vital records. Use this comprehensive list (PDF) from FEMA to help you think it through. After you've identified all the documents you'll need, take steps to protect them and make them accessible. Consider storing copies in a fireproof safe, safe deposit box or with a trusted friend or relative. Keep electronic copies of each record in a password-protected, cloud-based storage site so you can retrieve them if you are away from home.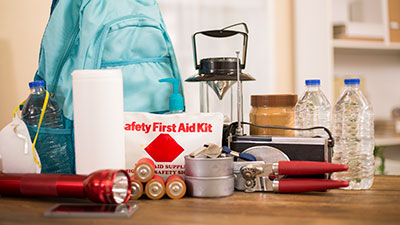 7. Create your Go bag. This emergency kit is something you should have stocked and ready to go at a moment's notice. You don't have to buy a special bag for this – an old backpack or duffle bag would be a great option. Add non-perishable food items such as protein bars, jerky, nuts, trail mix, maybe a couple of canned goods and don't forget about food for any pets that might go with you. Consider adding N95 masks for each family member to protect them from smoke. You'll also want to include a first aid kit, cash, flashlight, batteries, water and/or a water purification system, a spare phone charger, a change of clothes and a small radio so you can stay updated as conditions change. And leave a bit of room for things you'll want to drop in at the last minute such as prescription medications, important documents and irreplaceable items such as photo albums. Visit Ready.gov/kit for a complete list of recommended items to include in your Go bag. And, since you might be away from home when a disaster strikes, consider a similar emergency kit for each vehicle.
These are just a few of the steps you can take to be ready if the unthinkable happens. It's always better to have a plan and not need it than to find yourself unprepared in an emergency. Take steps now to protect your home and your household so you won't be caught off guard.
What's your Solarity story?
We're on a mission to tell the stories of our members and how they are living their best lives. Do you have a Solarity story to share?